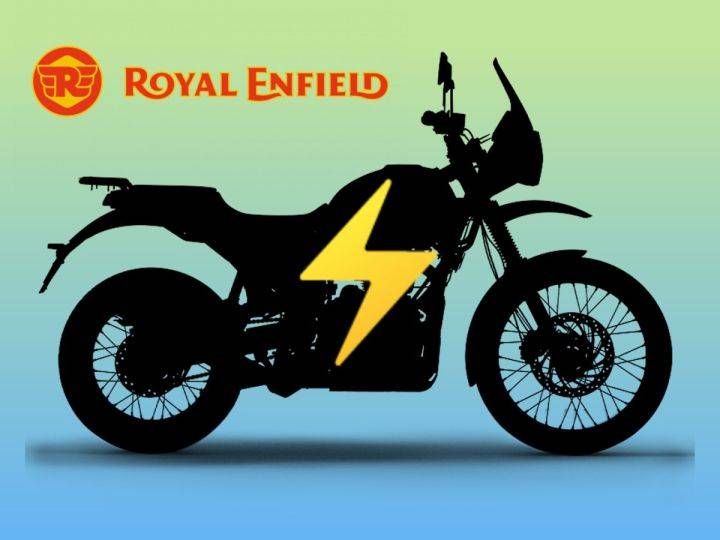 Get latest updates on
the automobile community
Login Now
The amount of EV two-wheeler action witnessed in 2022 has been unprecedented. From established brands rolling out new products and updates, to new players entering the fray, we have been kept busy. However, one brand that hasn't divulged much details about its EV journey is Royal Enfield. The brand has confirmed that it's developing a new EV product but it never defined any set timelines or details about said products. However, recently there has been news that it's working on a new electric ADV bike taking cues from the upcoming Himalayan 450. An electric ADV sounds quite interesting as an idea, but wouldn't be a commercially viable option and here's why we think so. 

Cost
The biggest hurdle for EV brands is cost and, in particular, the battery cost. With the current lithium-ion prices, over 50 per cent of the retail value of any EV two-wheeler is just the battery price! While it's easy to think of plonking a larger capacity battery for better performance and range, it comes at the cost of an exorbitant price tag. A very clear and recent example is the Ultraviolette F77, prices for which start at a whopping Rs 3.80 lakh (ex-showroom). For a brand like Ultraviolette, this pricing and product placement works as it always wanted to target the premium spectrum of the Indian two-wheeler market. However, Royal Enfield, despite being an aspirational brand, plays in the Rs 1.50 and Rs 3 lakh price bracket, where it dominates proceedings. 
RE bossman, Sid Lal, in a conversation with ZigWheels had mentioned that they can build an electric motorcycle which can deliver performance similar to that of the Interceptor 650. The only thing stopping them is pricing, as such a motorcycle will cost in excess of Rs 10 lakh and he doesn't see a market for it at this price point. So our bet is that Royal Enfield's first electric motorcycle will be something not only affordable to buy but also approachable to ride.
The RE Culture

Royal Enfield as a brand was revived from the brink of extinction based on two factors – Classic 350 and its marketing strategy. RE was one of the first brands in India that promoted the culture of touring and exploring new destinations on two-wheels. Such has been its marketing success that for any biker the de facto motorcycle to summit Leh is a Royal Enfield. Now this culture of exploration and touring has done wonders for the brand but when it comes to electric motorcycles, the same recipe for success is turning into its Achilles heel. 
The biggest hurdle for EVs, be it two-wheels or four-wheels, is range anxiety, more so for two-wheelers, given their limited real estate. As I mentioned before, the solution for this is larger battery packs and for that one will have to pay a hefty cost. A Royal Enfield electric ADV can't be a motorcycle that will be restricted to 150-200 km of range, which takes hours to recharge on top of that. This just won't cut it for any Royal Enfield enthusiast. But, there is a possible solution… 
The First Royal Enfield EV Motorcycle

Again, going back to our conversation with Sid Lal, he had hinted that the first Royal Enfield electric bike could have performance similar to that of a 250cc motorcycle, and in our opinion will be a proper urban bike. Now, this motorcycle as an idea makes a lot of sense. This Royal Enfield EV wouldn't just be affordable but also will be targeting youngsters. 

In my opinion, the first Royal Enfield electric motorcycle could have a lot of resemblance to the Hunter 350 as a product and as a concept. With the Hunter 350, Royal Enfield wants to establish a more young and urban customer base. Not a single communication of the Hunter 350 has been about touring or hitting the highways, everything focuses on exploring your neighbourhood. This means shorter distances of say around 100-150 km, which is realistically achievable for an electric motorcycle such as the Tork Kratos and the recently unveiled Matter electric motorcycle. 
Owing to the above reasons, I think the first Royal Enfield electric motorcycle will be an urban roadster that will have decent performance, good enough range for your urban commutes/breakfast rides and more importantly will be affordable to a larger audience. However, the electric bike project is still in its early stages of development and is expected to make its official debut by 2025. As for the name, Royal Enfield Electra sounds perfect, doesn't it?