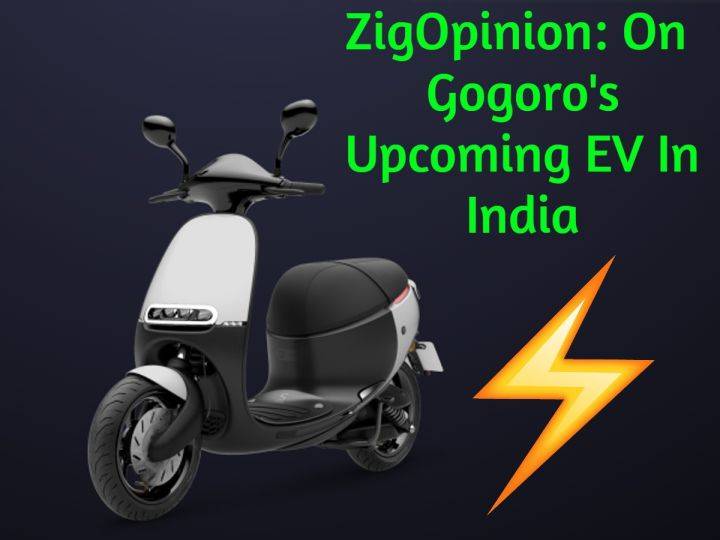 Get latest updates on
the automobile community
Login Now
Gogoro made a surprise announcement about its entry into the Indian EV segment, which is scheduled for November 3. While this will likely be more of a brand launch rather than an outright product launch, we believe its maiden product for the Indian electric scooter segment would be the Gogoro S1. Here's what we'd like to see from the company's first Desi EV:
A lot of 'Indianised' components:

The Gogoro S1 that's sold in Taiwan and other international markets is built on an aluminium monocoque chassis linked to an aluminium single-arm telescopic fork with adjustable damping and an aluminium linked monoshock at the rear. 
The Indian EV segment is highly price conscious and in order to be where most of the action happens (read sub Rs 1.5 lakh category), Gogoro will have to implement serious chassis re-engineering in order for its EV to be competitive. The company could possibly base the S1 around an underbone frame, just like how Ola Electric did with the Etergo AppScooter-derived S1.

Another important change should be around the battery department. Gogoro's 18kg removable battery in the S1 offers a claimed range of 150km, but that's only at a cruising speed of 30kmph. If Gogoro has to make a lasting impact in the Indian e-scooter market, then the claimed range will have to be higher, while at the same time allowing the rider to cruise at least around 50kmph. That said, the liquid-cooled permanent magnet motor's peak output figures of 7.2kW and 27Nm seem decent enough for everyday commutes.
Other features including the 24.5-litre under-seat storage, smartphone connected instrument cluster, adjustable regenerative braking, keyless operation and Smart / Normal / Super boost / Low energy riding modes could be carried over, but we'd also like to see turn-by-turn navigation as standard. 
Pair that with what Gogoro does best and get the pricing right:

Gogoro rules Taiwan's two-wheeler EV infrastructure with an incredible 92 per cent market share, and over five lakh monthly subscribers. With its entry into the Indian market, we hope Gogoro swiftly sets up a vast battery swapping infrastructure at least in key cities to begin with. 
Hero MotoCorp had already joined hands with Gogoro back in April 2021, but that marriage is compartmentalised from Gogoro's standalone plans for India. That said, the tie-up with Hero MotoCorp involves two things: one is for the battery swapping tech, and the other, for some products. That said, we believe Gogoro might come up with a standardised battery-swapping system that is not only compatible with its own e-scooter(s) but also Hero Vida's offerings (perhaps in the future). This will reduce the financial stress, as setting up swap stations involves keeping batteries in the inventory over and above the actual number of compatible vehicles.
Oh! and now that Ola Electric already sells the S1, Gogoro may have to name its upcoming India-bound e-scooter something else, perhaps the Gogoro G1? And with all the aforementioned 'Indianisation', Gogoro should price the e-scooter at around Rs 1.5 lakh (ex-showroom including FAME II Subsidy). This will help the brand compete against other established players including the Ola S1 Pro, Ather 450X, upcoming TVS iQube ST, Simple One and Hero Vida V1 Pro.