"We would hope that those very fast scooters, they are these high powered models, they go 50 kilometres an hour, easily 60, and at the moment, they are being driven on footpaths in the pedestrian zones," he said.
"Because those are not scooters, those are motorcycles, really. And they don't need to be on the footpath.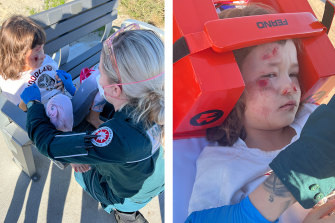 "Oftentimes, laws come only in place when somebody dies … and of course, it could have been worse. It was a strong impact."
Police on patrol arrested a man in his 20s, but he was later released without charge.
St John WA has responded to an average of 15 e-scooter accidents a month since the start of 2021.
Loading
Most accidents were considered 'priority one' – meaning they are life-threatening – and often involved collisions with vehicles, bicycles or pedestrians.
During National Road Safety Week last month, the ambulance provider urged e-scooter riders to avoid alcohol and excessive speed.
St John executive director ambulance operations, Deon Brink, said many accidents paramedics attended involved people not complying with speed or safety rules.