One particular brilliance of the Ehopper is how easily it folds. Like many folding bikes, it does require adjustment to the saddle height so be wary of this when you unfold the bike, but once you've figured out the process, it does only take ten or so seconds to get it in a transportable condition. This and its compact size means it's ideal for taking on a train or bus without worrying about taking up space.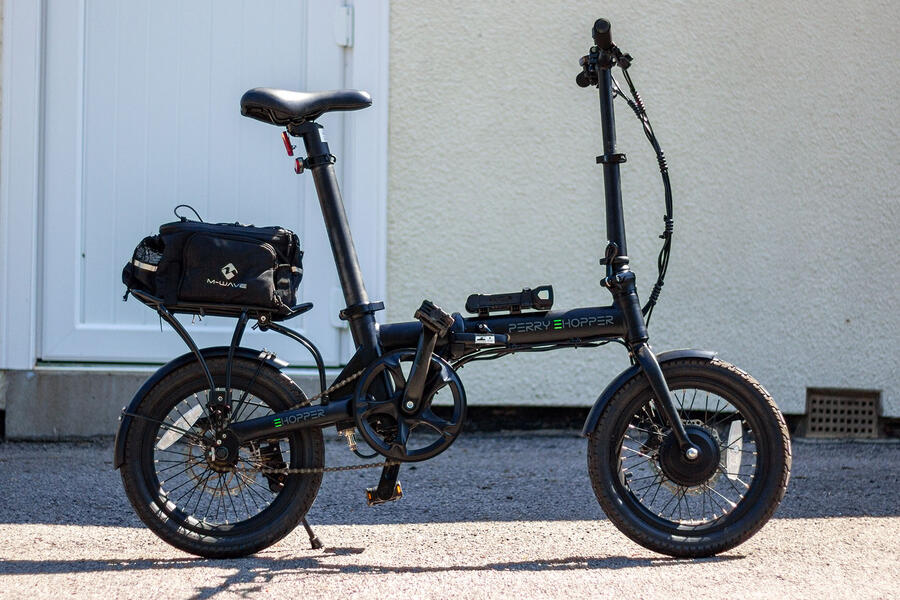 The ride itself is relatively smooth thanks to the wide tyres, although there was a confidence-sapping creak from the joints of the bike every time it rode over a bump in the road. There is only one frame size, which can be limiting if you're above average height, but the bike's fit is adjustable through the stem and saddle height. At 170cm this tester found it was adequate, but another rider at 180cm struggled to find enough saddle height.
The Ehopper comes with five assist modes and will aid with speeds up to the legal limit of 15.5mph. In a flat, urban area, you probably won't need to crank it up, but if you live anywhere with hills, you'll probably find yourself using the highest level quite often. It struggled on inclines as a result of the low power of the battery and the small wheels. The assist, however, does kick in quite quickly, which makes it great for setting off from traffic lights or junctions, with barely any lag.
The screen on the handlebars provides you with information such as mileage, assist level, and battery level. Perry has even included additional items that take it from a convenient bike to something extremely practical; there's a pannier rack, a bag, mudguards, and lights. The test bike even included a lock, which is thoughtful for those quick stops at the shop – or bakery, if you're of the same mindset as this tester.