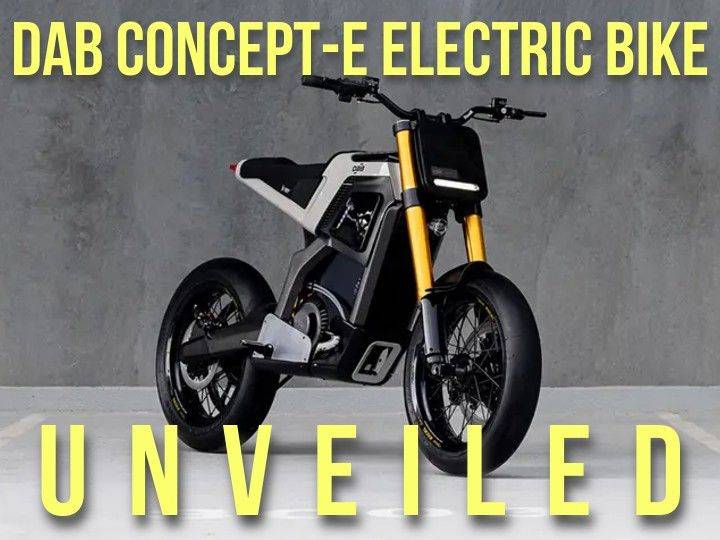 Like it or not, electric motorcycles are the future, and there are a plethora of new ones coming out daily. But only a few are special enough to stand out, and one of them is the Concept-E electric bike from DAB, a French bike maker. 
Now, while it may be called the 'Concept'-E, the bike is a fully operational model and aims to jazz up your daily commutes. Why does it stand out, you ask?

Well, firstly, it's because of the way it looks. The Concept-E has a minimalistic design and looks unique for a commuter. Elements like a sleek LED DRL along with a single projector headlamp, flat seat, and puny tail light lend it a distinct charm.

Then we have the mechanicals and features. It is equipped with a 10kW motor coupled to a 51V Li-ion battery, boasting a claimed range of 110km and a top speed of 105kmph — roughly equivalent to a 125cc petrol-powered motorcycle. 
However, the highlight here is the Concept-E's top-shelf components like Öhlins suspensions at both ends, Beringer CNC disc brakes, Pirelli tyres, carbon fibre bodywork, and a full carbon fibre swingarm — usually found on much more powerful bikes. 

Also, instead of a 'conventional' fully digital display up front, DAB has neatly integrated an LED screen below the handlebar, which displays battery charge, maintenance, and geolocation information. Moreover, you get a small storage space on the 'fuel tank' with wireless charging!
Curious to get your hands on one? Well, you can't. And not because this won't make it to India, but because DAB hasn't revealed any price or launch timeline for the Concept-E.