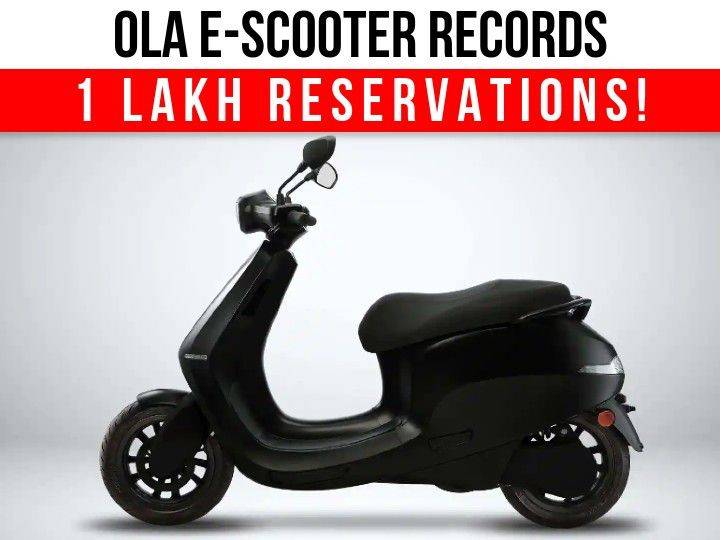 Ola Electric has managed to create a huge hype for its upcoming electric scooter in recent times, leading to a record-breaking 1 lakh reservations, as claimed by the company. This makes it the most pre-booked scooter in the world.
The EV maker had opened pre-bookings for the e-scooter on July 15, 2021, for just Rs 499. The low token amount may be one of the reasons for such an excellent response. This also means that Ola Electric clocked over Rs 5 crore revenue without prospective clients even seeing the production version of the scooter. We think this initiative was more to test waters and given the massive response, it's safe to say Ola officials are definitely happy. 

Speaking about the response, Bhavish Aggarwal, Group CEO of Ola, said, "I am thrilled by the tremendous response from customers across India for our first electric vehicle. The unprecedented demand is a clear indicator of shifting consumer preferences to EVs. This is a huge step forward in our mission to transition the world to sustainable mobility. I thank all the consumers who have booked the Ola Scooter and have joined the EV revolution. This is only the beginning!"

In related news, Ola Electric recently trademarked three new names, probably for its first e-scooter lineup. This speculation was confirmed by the recent spy shots that revealed astonishing details about the scooter.
Now all that's left is the official launch which doesn't seem too far with phase one of Ola's mega factory edging closer to completion.