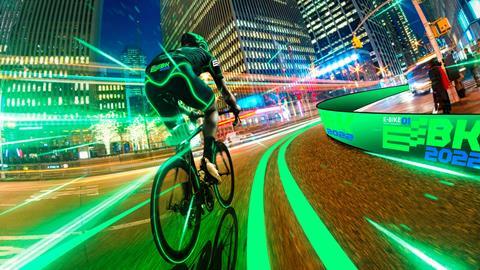 Cube International has launched the E-Bike Grand Prix, a race series using bikes that combine pedalling with electric power. 
The competition will aim to promote sustainability through the use of E-Bikes and other forms of sustainable transport, and a three-year Sustainable and Transformative Mobility Strategy in each of its ten host cities.
Racing will take place on public roads, with the added factor of Power Zone installations – high incline temporary structures – that force riders to choose whether to use the finite stores of electric power in their bikes to overcome the challenge, or save it to gain advantage elsewhere in the course. In addition, the E-Bikes will perform at considerably higher speeds than current regulations.
The Grand Prix aims to launch publicly later this year, with Sunset+Vine as host boadcaster and media agency. It will produce live broadcast and streaming services, global distribution, social media content and outreach and global news distribution, as well as assist with track and venue design and set-up.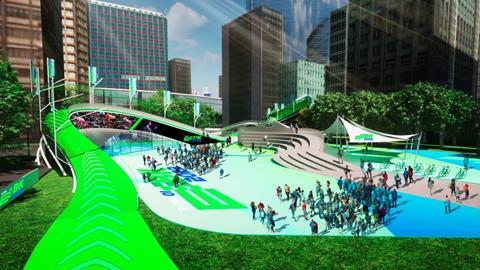 Other companies involved in the competition are Black Engineering, which will lead the project management of the design concept and the concert operations, design studio Gio Forma, and 26West Sport, which will bring expertise in commercial development, partnerships and sponsorship strategies.
Carl Thompson, group director of operations at Cube, said: "Sporting spectacles are enjoyed by millions around the world, but the carbon footprint this generates is rarely acknowledged. We wanted to create a new event that proves sport can be a force for good by not only raising awareness of climate change, but by encouraging more people to change their behaviour and physically take action by choosing more sustainable transport options.
Judith Rowan, E-Bike Grand Prix's global host cities director, added: "Being part of the host city alliance is a huge opportunity for cities across the globe. Not only will they get to host the first ever E-Bike race series, but, as part of host city alliance, they will be directly responsible for tangible and measurable, world-changing action on climate change. We hope their public commitment will inspire other cities across the globe to follow suit."