We know more than ever before that to be able to travel is a privilege. Hence, more and more people are looking at immersive travel experiences rather than wandering for the Gram or focussing on 'ticking the boxes' of must-do experiences. There is a greater interest in journeying at a relaxed pace, rather than cramming as much sightseeing as possible into hectic days. No wonder exploring a new destination on a bicycle is a trend that's picking up pace in India as well as around the world.
Bicycle encourages you to go slow, heightens your senses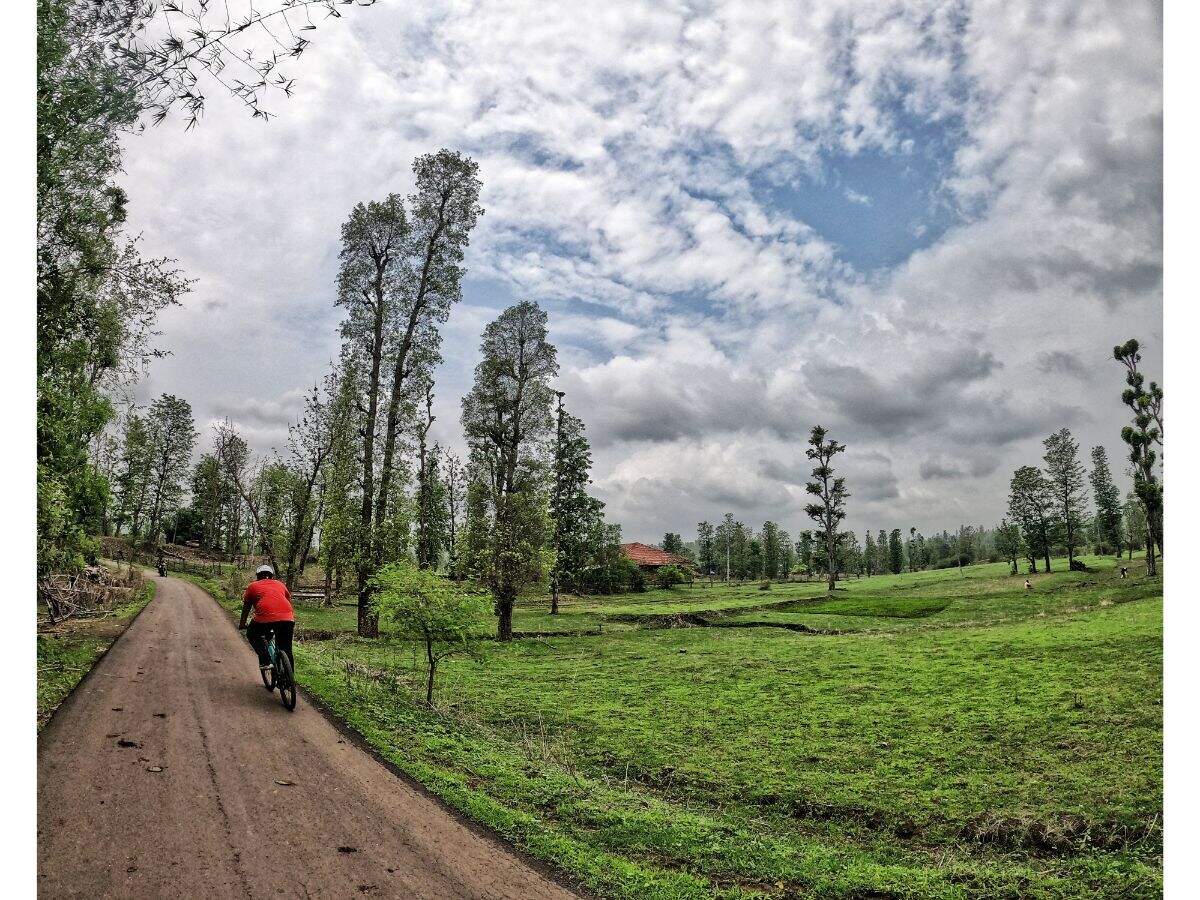 Exploring a destination on a cycle has innumerable benefits. "When we travel using motorised vehicles, we might reach our destination faster but fail to take in the sights on the way. There are limitations to what you can experience from a car or a bus. Going slow on your bicycle allows you to engage with the land and its culture and capture little moments you witness on the way," says structural engineer and avid cyclist Nirav Gohil who loves hiking and biking in the wild. Gohil has visited Salher, Mulher, Roopgadh and Nahvi forts of the Westerns Ghats on a bicycle along with several heritage spots and hidden waterfalls in India.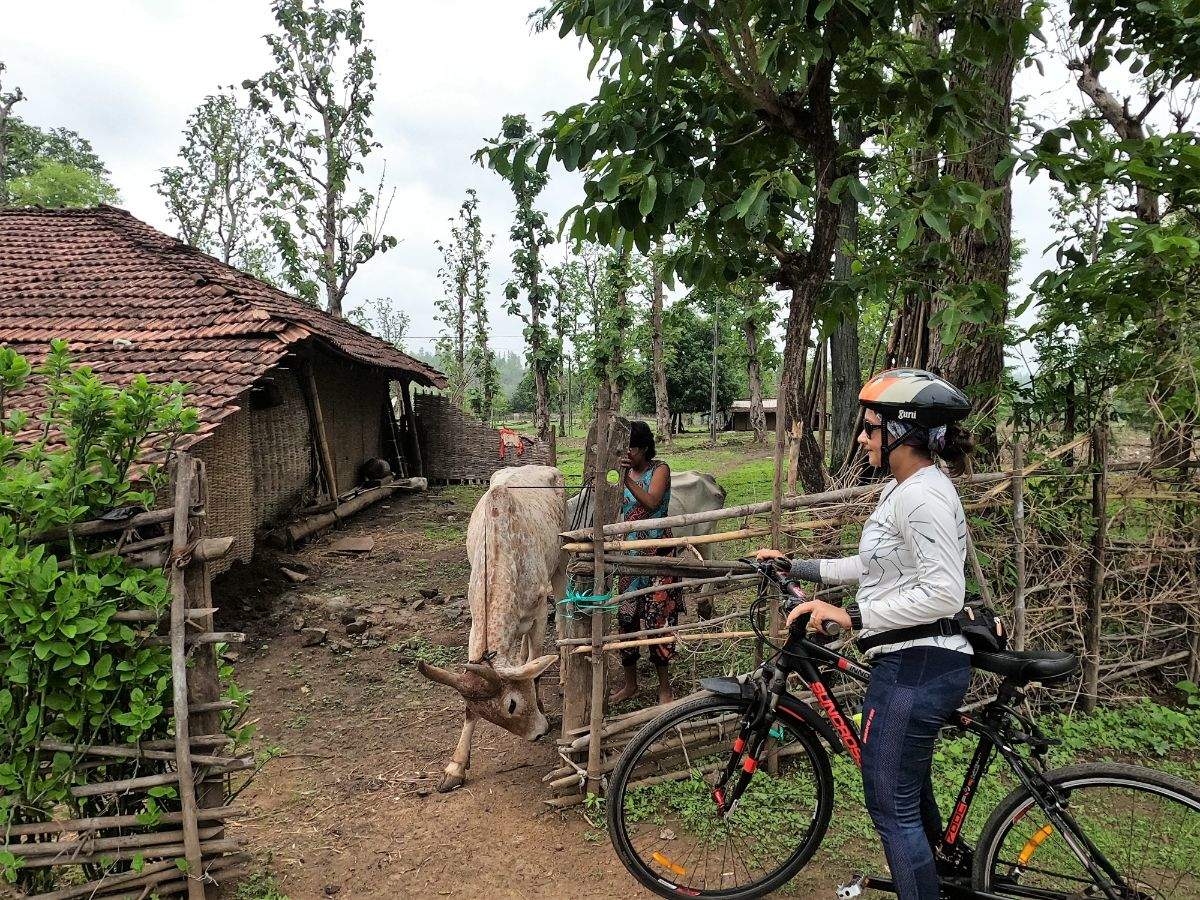 While group riding is enjoyable, sometimes all you need is a bit of solitude. "Cycling around a new destination gives you a chance to take in the surroundings and feel the fresh air. I recently went on a cycling trip with my friends and came back feeling energised. I felt as if all my worries and stresses of daily life were left behind. Cycling also teaches you to enjoy your own company as each cyclist is riding at his/her own pace," says interior designer Priyanka Mehta.
Cycling enables you to truly savour the journey. "You can venture into narrow bylanes, soak in the surroundings at your own pace and enjoy a slice of history in places only accessible on a cycle. On a bicycle, you never run into parking woes, thus saving on time and the hassle of parking a large vehicle now and then. Lastly, you can conveniently navigate through traffic, avoiding the frustration of jams," says Sandeep Mukherjee, co-founder, Blive, a travel company that promotes experiential tours.


Eco-friendly and pocket friendly way to explore a new place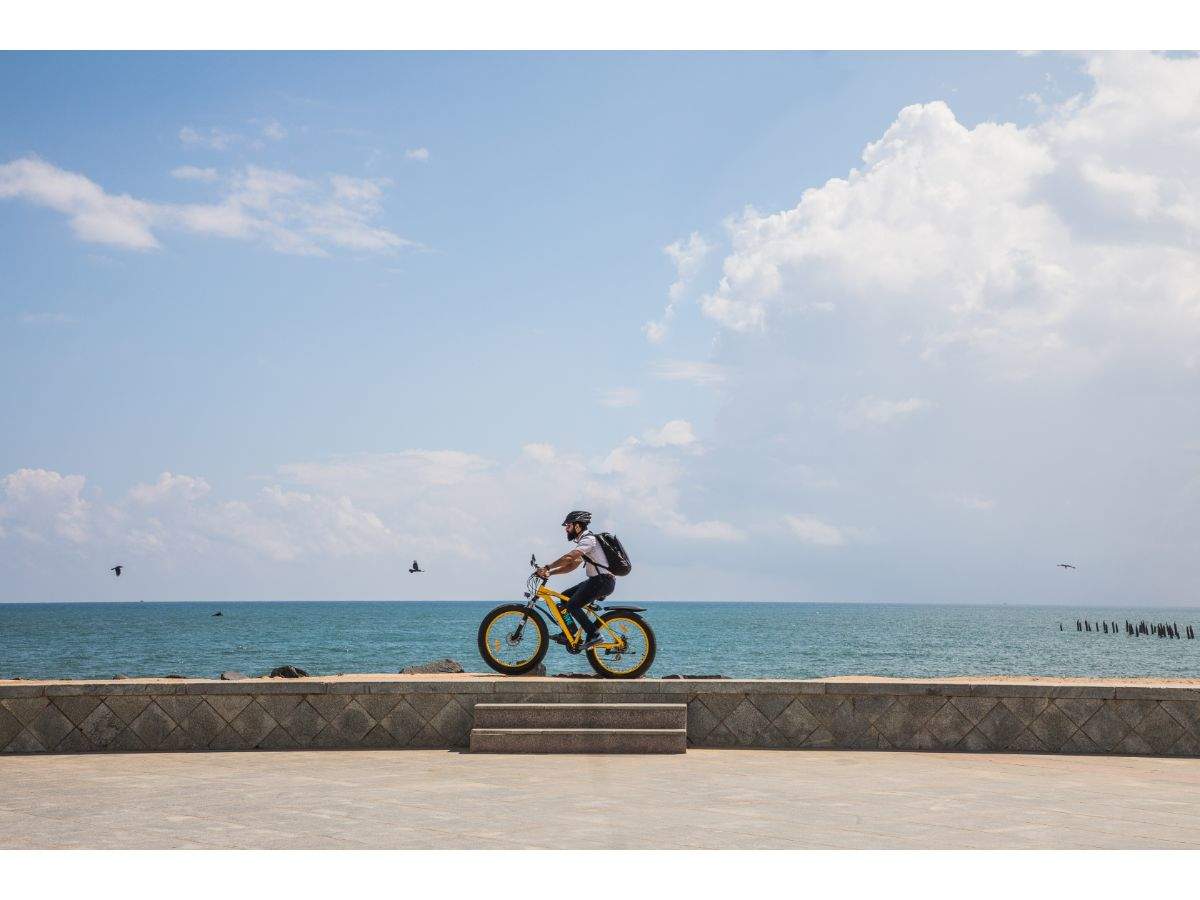 Cycling causes no environmental damage, promotes health through physical activity, takes up little space and is economical. To sum it up, cycling is environmentally, socially and economically sustainable. "If one has to choose between renting a bicycle and renting a scooter while travelling, hopping on a bicycle is certainly a better idea. By pedalling, today's environmentally-conscious traveller can prevent the CO2 emission attributed to internal combustion engines in vehicles. A two-wheeler emits 90 gm of CO2 per km. That makes cycling a much more eco-friendly option. Moreover, cycles are far cheaper to rent while exploring a new city. With the emergence of public cycle-sharing systems, travellers can conveniently rent a bicycle for as low as Rs 5 an hour," says Mukherjee. Thus, renting a cycle is light on the pocket and great for the environment.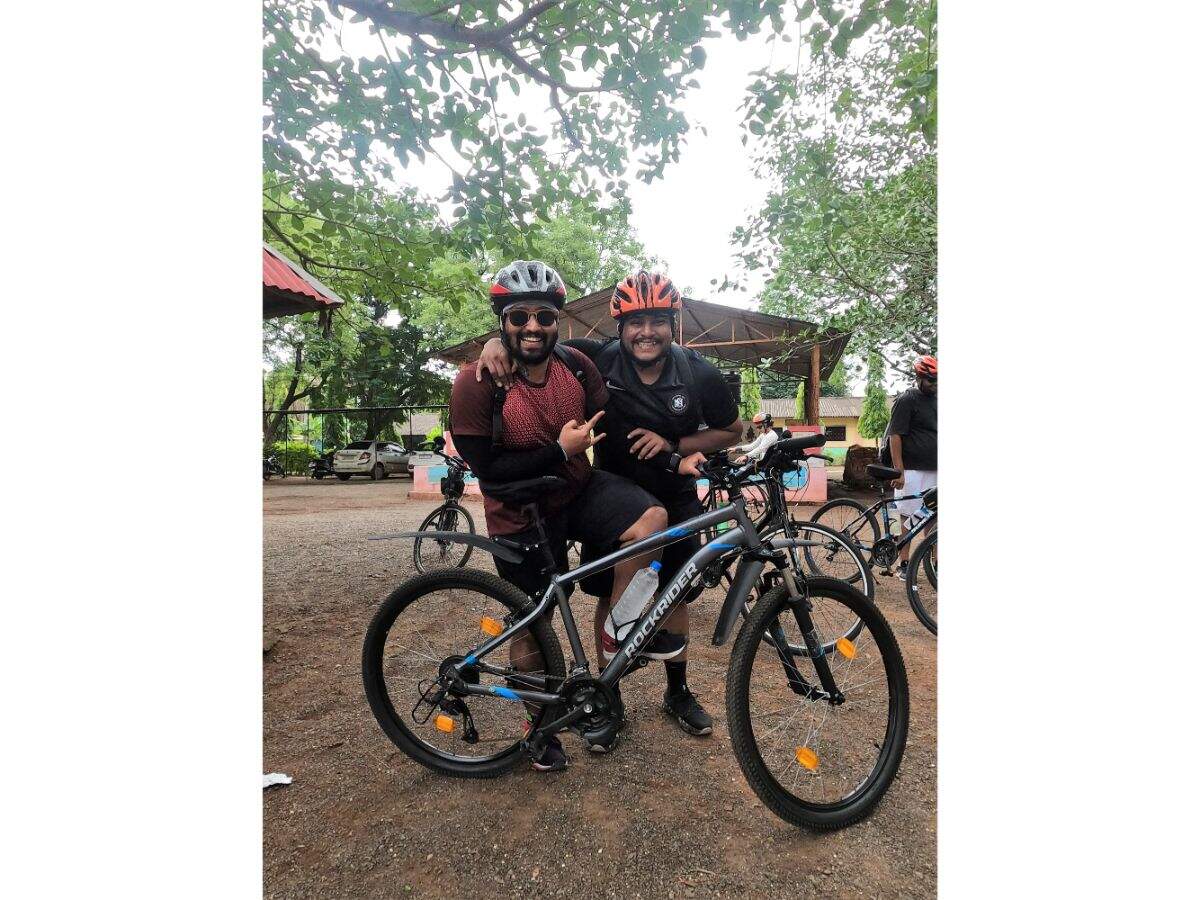 "In the present scenario, considering the increasing cost of fuel and the amount of pollution we, as humans, have created, cycling is a great way to travel without causing any further harm to the environment," says avid biker Ritesh Shetty. "Recently, I explored the Dang district of Gujarat on a bicycle and it was an amazing experience. The 32 km ride consisted of uphill and downhill stretches, forest trails, narrow village bridges and finally butter-smooth tarmac roads. When cycling, one has to pedal between one's mental and physical consciousness and that makes all the difference. Being able to connect with nature at my own pace was truly enjoyable," adds Shetty.
Consider e-bike and bicycle tours for a fun introduction to a new destination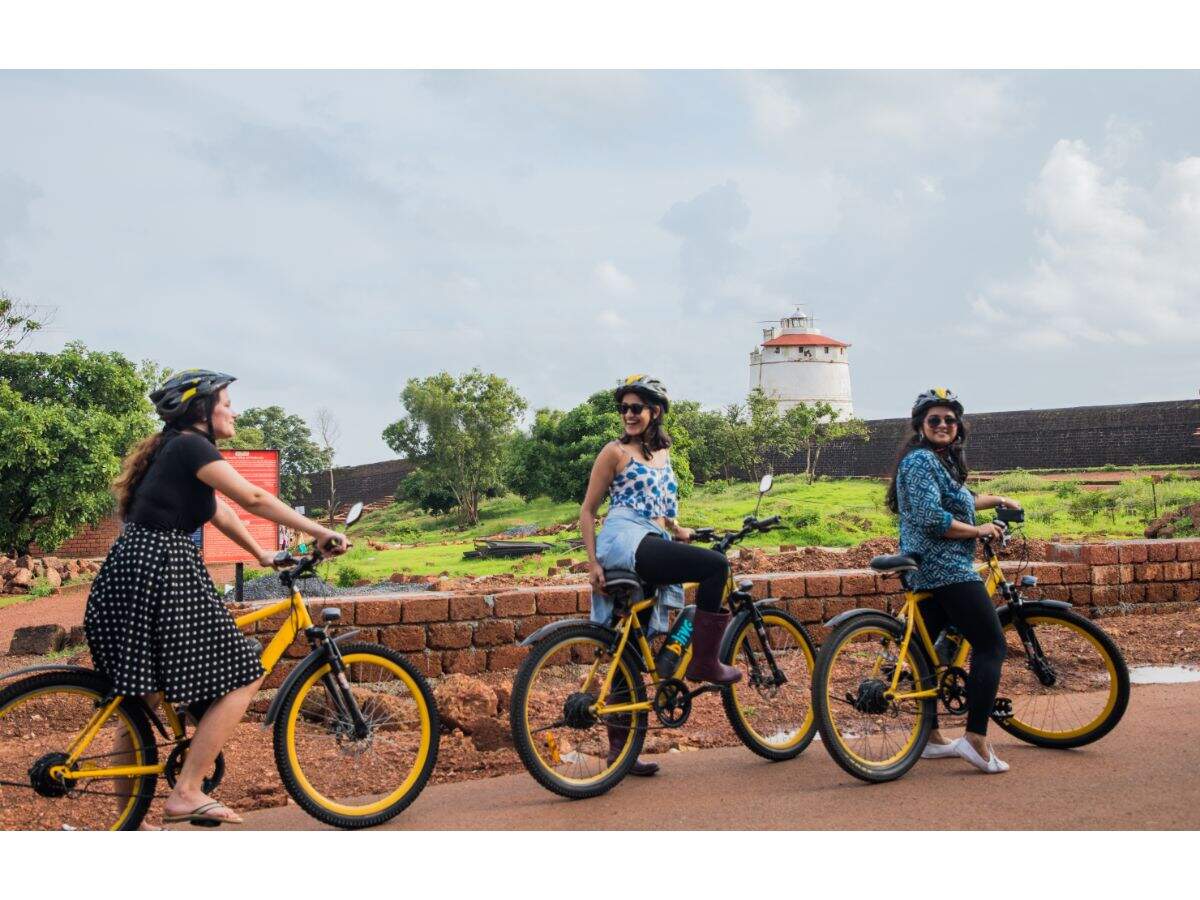 It seems more people than ever before are discovering the benefits of the humble bicycle. Perhaps, that's one of the reasons why many experiential tour organisers are planning interesting cycling trips for people who wish to stay active on their holidays. "We organise bicycle tours that help one experience local food, history, art and culture. These e-bike tours are led by a highly knowledgeable local guide who narrates captivating stories about the place. Each tour is based on a theme, typically lasts around three hours and covers a distance of 10 to 12 km. Divar Island tour in Goa and Jaipur Old City tour are quite popular with travellers," says Mukherjee. Bicycle food tours are also in vogue. Imagine riding e bikes in the winding lanes of Panjim and taking stops at some iconic food joints to sample mouthwatering Goan delicacies. However, if one isn't a foodie or a culture vulture and prefers venturing into the wild instead, there's an endless list of places you can explore on your bicycle.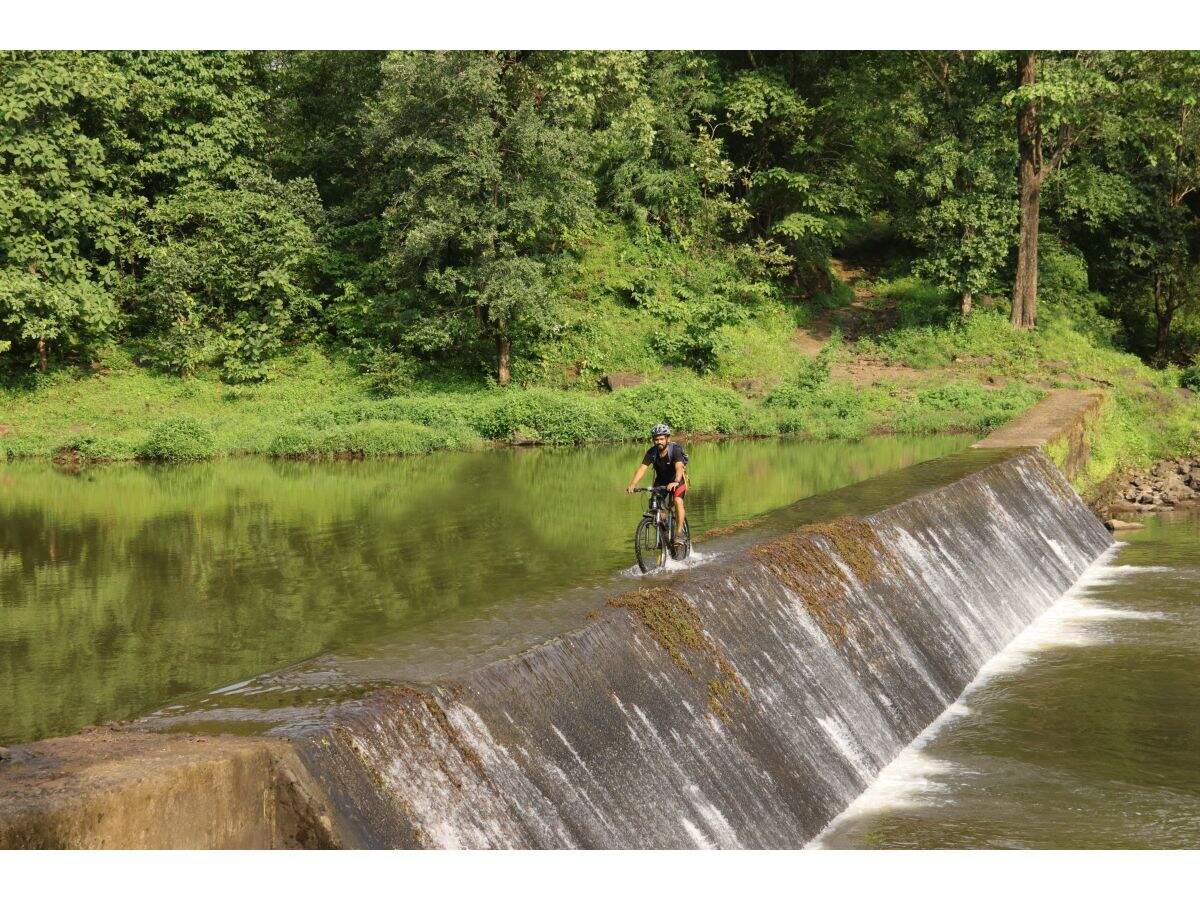 You can craft an itinerary depending on your interest and fitness level. "My partner Viral and I have been into off-road biking for quite some time. We enjoy biking through forest trails and challenging terrains. In fact, Viral has also completed the 1800 km Gujarat bicycle circuit. We launched our first Hike & Bike programme in 2018 and it was a 4-day cycling adventure across the Sahyadri mountain ranges. We have been getting an amazing response for our biking tours," says Daxesh Patel, co-founder, Wilderness India, an adventure travel company. Patel also feels that cycling, as an activity, has picked up post-Covid 19 due to people craving to spend time outdoors. "The word cycle brings to mind the cycle of human life. We learnt to pedal as children and left cycling far behind as we grew up and got busy in our schedules. Now, yet again, we are getting back to cycling as a way to stay fit, explore a new place or simply have some fun," adds Shetty.

AGE NO BAR FOR A BICYCLE TOUR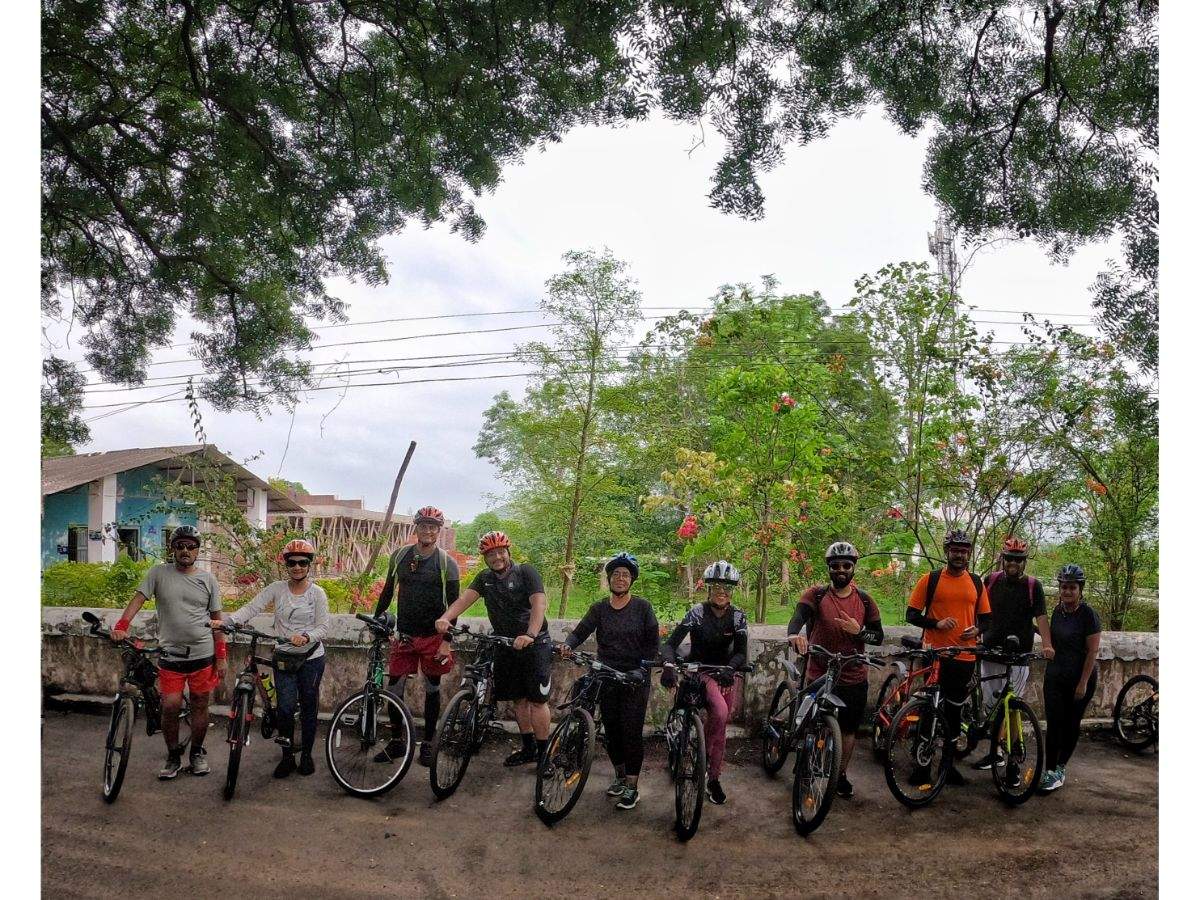 The age of biking has definitely arrived in India! Especially with electric bikes gaining popularity amongst tourists, it gives people of all ages an opportunity to ride effortlessly and enjoy the outdoors in a fun and easy manner. I have seen 70-year-olds thoroughly enjoying a 3-hour e-bike tour without breaking into a sweat.

– Sandeep Mukherjee, co-founder of Blive, an experiential tour platform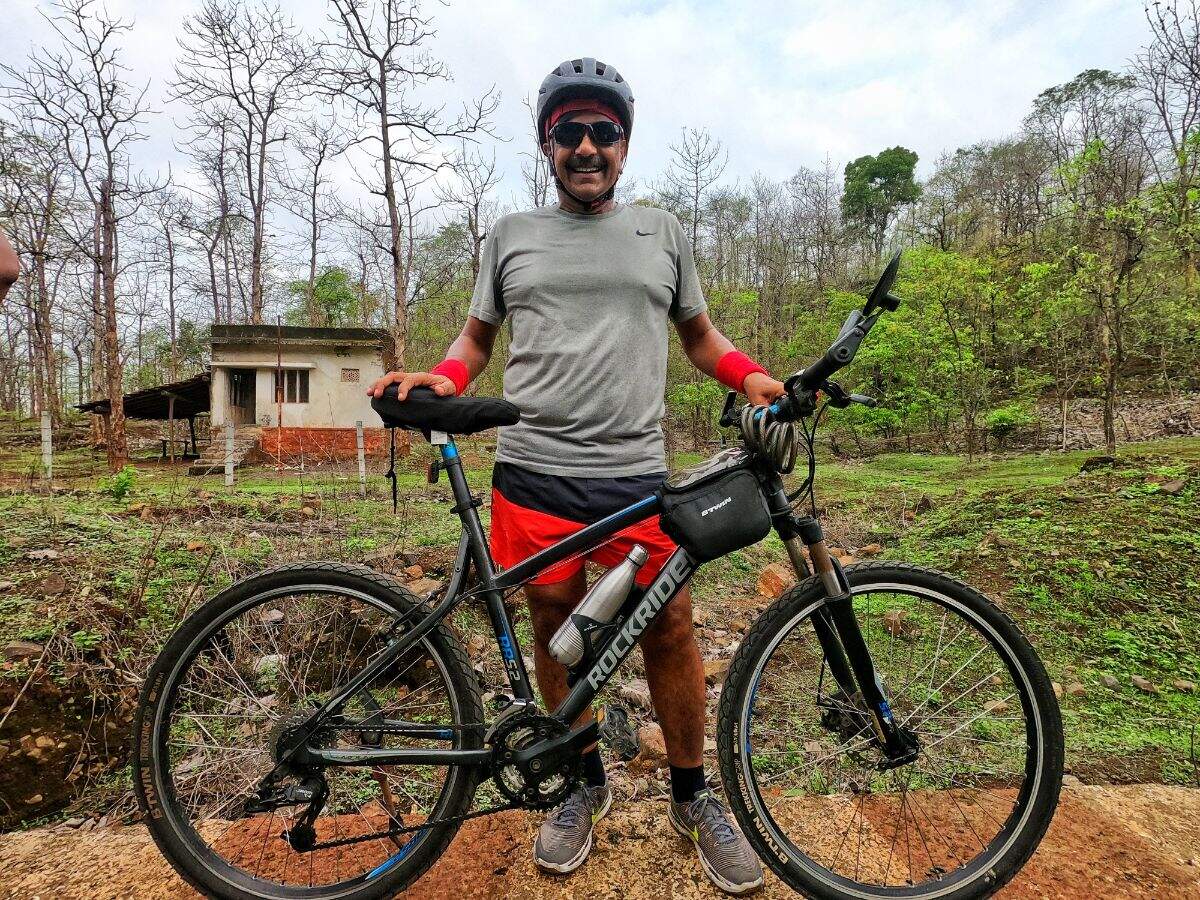 "My wife and I recently went for a cycling group tour. It was a 32 km trail and a challenging one. However, the tour organisers made sure we were motivated throughout and that really did the trick. We not only enjoyed cycling but also left with a sense of achievement. The stunning pastoral landscapes on the trail were a feast for the eyes"
– Samir Shah, 59, businessman


TOP CITIES FOR BIKING IN INDIA

Great landscapes and conducive weather make these cities bicycle friendly:

Goa, Jaipur, Pondicherry, Ooty, Mysore, Udaipur, Dharamshala, Coonoor, Kodaikanal, Munnar, Darjeeling, Manali, Hampi, Leh


QUICK TIPS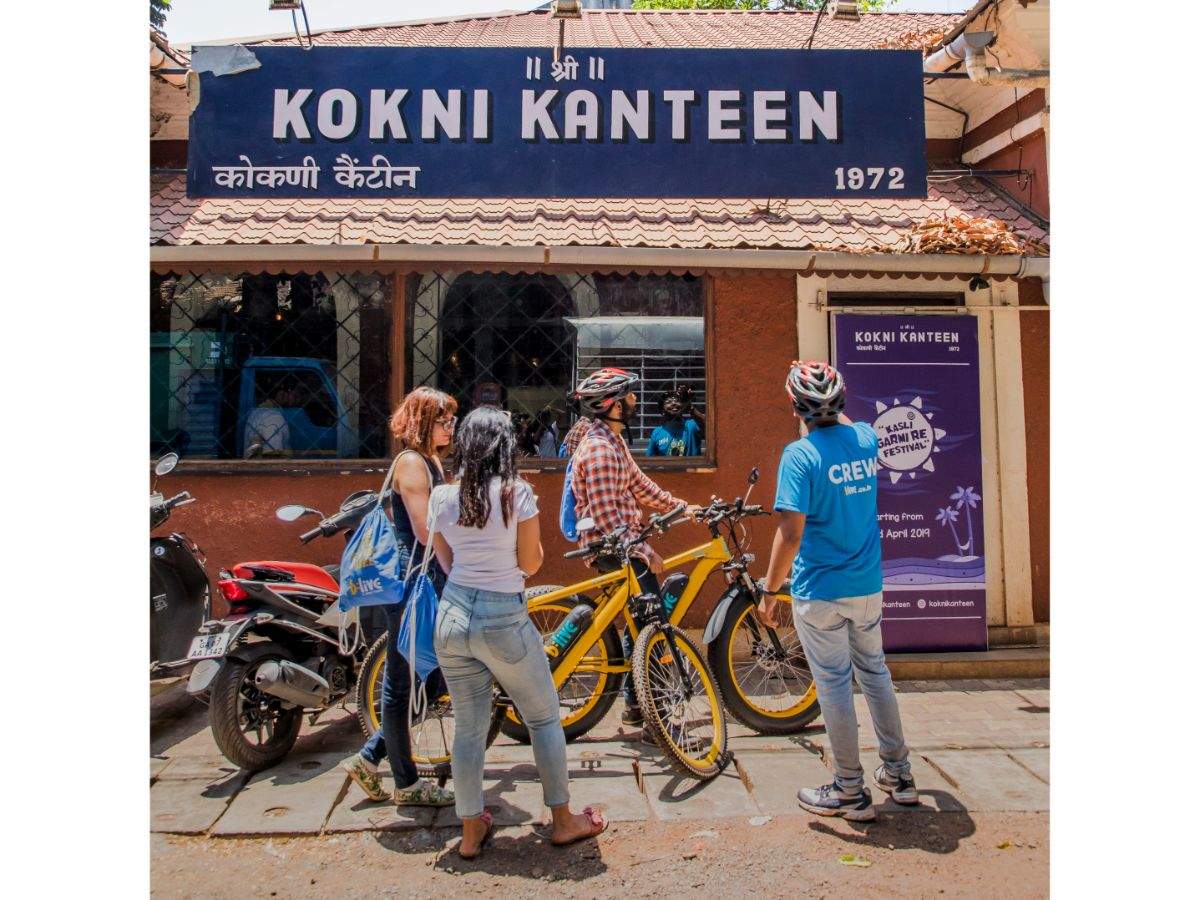 – Always follow the rules of the road. Chances are, you'll be sharing roads or trails with other cyclists, cars, or people.

– Bring the proper gear. A helmet that fits properly, reflective lights, and safety gear are a must.

– Plan ahead and investigate possible routes and locations where you can ride your bicycle.

– For adults, there's the choice of road bikes, mountain bikes, and hybrid bikes. Make sure to choose the one that suits your trail.