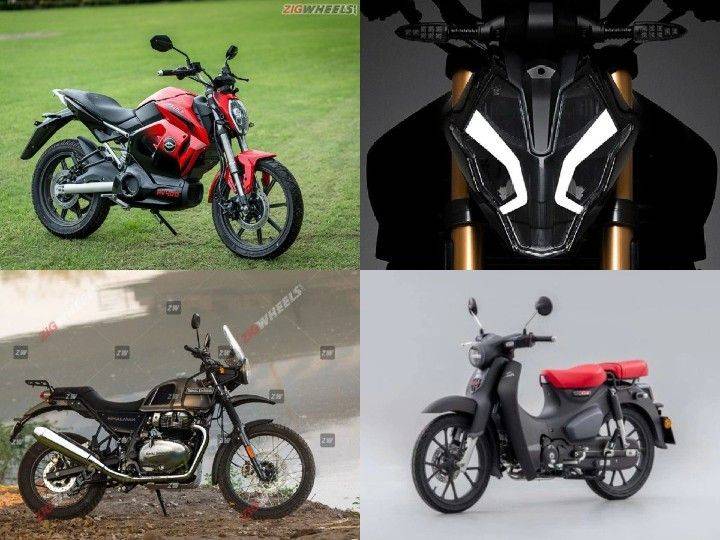 With lockdowns being lifted in various parts of India, the two-wheeler industry is gradually stepping back on the gas. Some companies have commenced official bookings while others are on the verge of launching new models. So, here's a lowdown of everything that happened in the past five days: 
Revolt RV400 – Gone In 120 Minutes 

Revolt Motors started accepting bookings for its flagship model and received an electrifying response thanks to the Fame II subsidy. The brand claims to have sold Rs 50 crore worth of RV400s in just 2 hours! Here's how.
KTM 125 Duke's Nightmare

By this point, we are well aware of Chinese motorcycles and their not-so-surprising traits. This time around, we have Hanway Motorcycles' recently launched NK 125 Furious. Going by the looks and specifications, the NK 125 Furious could give the KTM 125 Duke a run for its money. Here's what the bike offers.
Honda's 100 Million Baby Receives A Makeover 

Expanding its moped line up further for 2021, Honda has launched the Super Cub 125 in the UK. The geared moped has received a thorough makeover, making it even more practical and modern. However, the pricing of the 125cc Honda will leave you astounded. Check out the full story.
Royal Enfield Himalayan 650 – Fact Or Fiction?

When it comes to affordable mid-capacity ADVs, there are barely any in India. Royal Enfield perhaps has a formula for one and could build a bigger Himalayan but will it make sense? Well, here's what we think.
Ola E-scooter Launch Soon

With fuel prices increasing at an exponential rate, EVs have come to save the day. One of the most highly anticipated electric two-wheelers, the Ola electric scooter, has inched closer to production. Here's the latest update.