'aioon' is a sleek electric bike that folds in five seconds to make people's daily lives easy and fun. it is suitable for traveling, shopping, and business operations, while its compact and lightweight design makes it possible to transfer in the trunk of a car as well as within public transportation.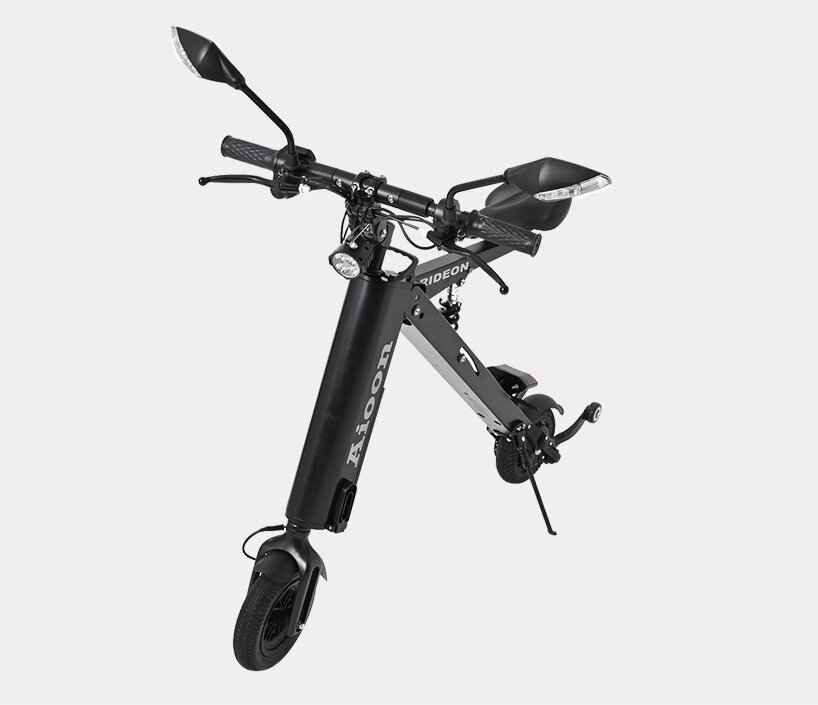 all images courtesy of camp-fire, ride on
weighing almost 16kg, 'aioon' — now available on crowdfunding platform camp-fire — is a fashionable motorcycle that can travel about 30km on a single charge. the battery is removable and lightweight — the same weight as a big bottle of water — making it easy to carry, while it can be charged quickly with a household outlet, with a full charge of around four to five hours. ride on's challenge was to provide users with a stress-free model that responds to a busy life.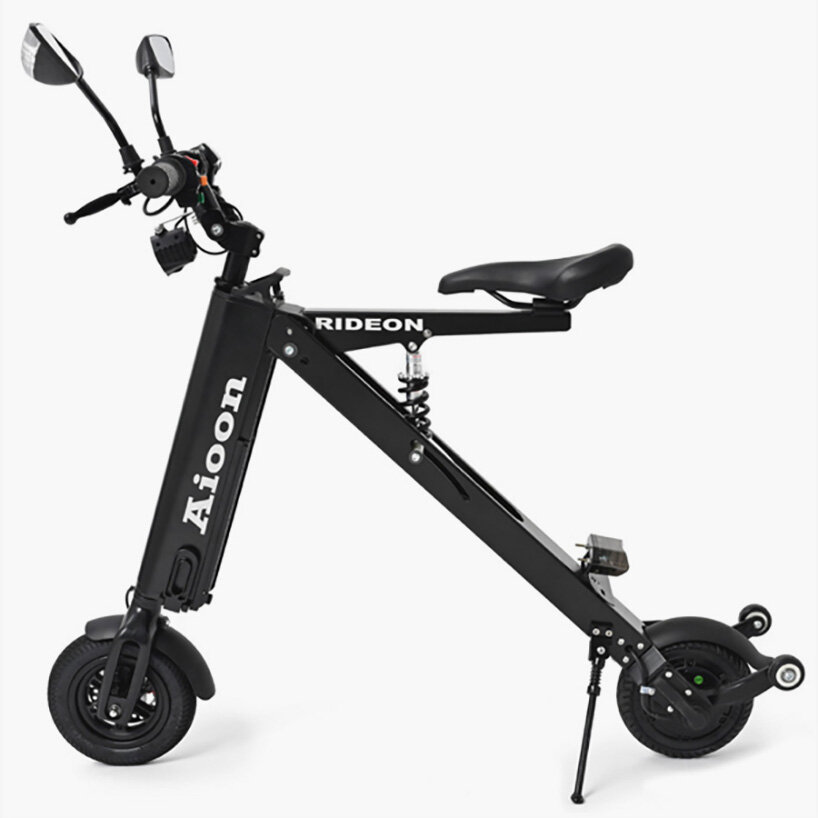 this fashionable gadget is foldable so users can take it anywhere, while no tools are needed to assemble it. designed to make your daily life comfortable and enjoyable, the smart 'aioon' design can travel by car, train, or bus to each destination. it is fast enough, as its maximum speed is 24km/ h, compared to the average speed of a common bike, which is around 10 to 17km/h.