following the reveal of the luna electric motorcycle, tarform introduces the latest design interpretation of the e-moto model, which pays homage to café racer culture. although not that different from the original 'scrambler' edition, the new bike highlights the modular flexibility of the platform, while adding some discreet yet sophisticated touches.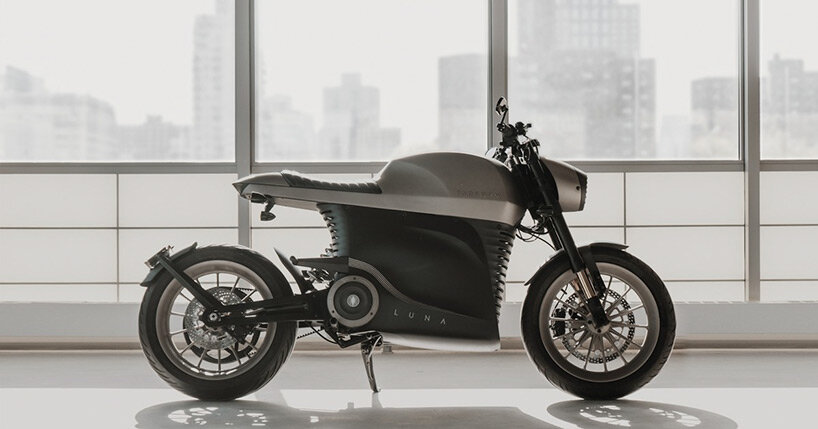 all images courtesy of tarform
with production set to start in summer 2021, tarform is currently offering two luna versions, both at a starting price of $24,000. the original bike is now called the 'scrambler' edition, while the new model is known as the 'racer' edition. both share a retrofuturist body shape, an 11.8 kWh battery pack, a 55 HP electric motor, and a 440 lbs (200 kg) weight, while the differences between the two are mainly aesthetic.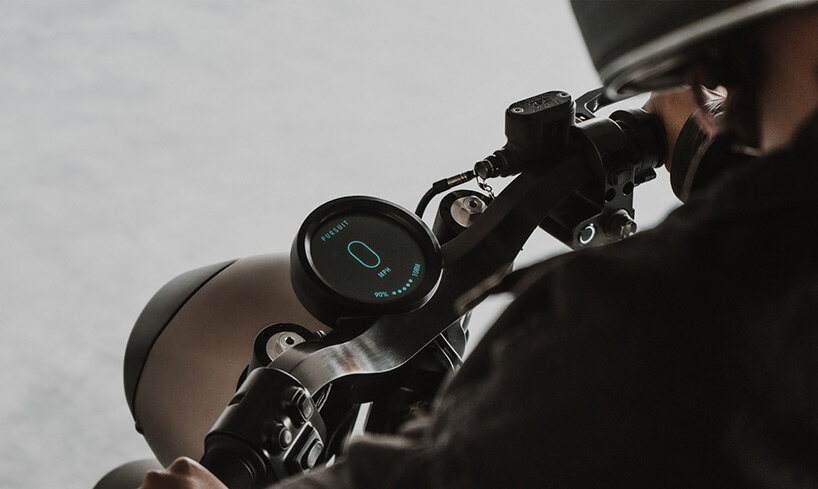 the 'racer' edition features a set of avon sport ST street tires, sitting an inch and a half lower on a robust, street-focused suspension. the headlight bucket on the 'scrambler' is replaced with a grilled-over aerodynamic mini-fairing that matches the overall look of the bike, while the battery box reveals some new wavy lines.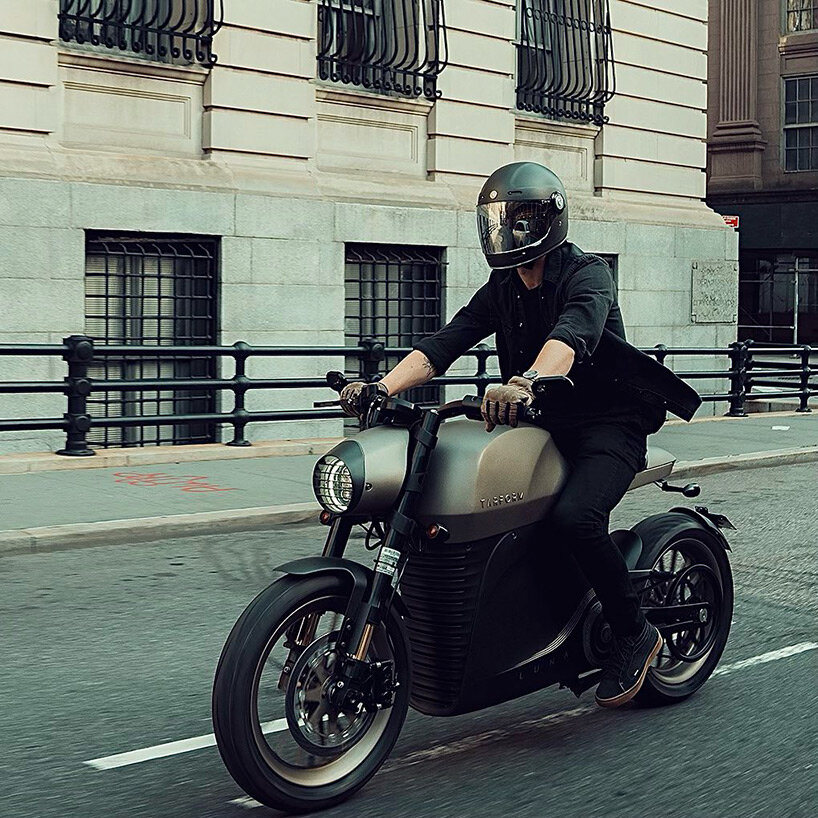 although in most café racer bikes the most recognizable part is the low-mounted clip-on handlebars, the tarform luna racer edition incorporates the same sensuously machined metal flat bar as the 'scrambler'. however, here it is anodized in black along with the swingarm, pillion footrests, mirrors and indicator pods.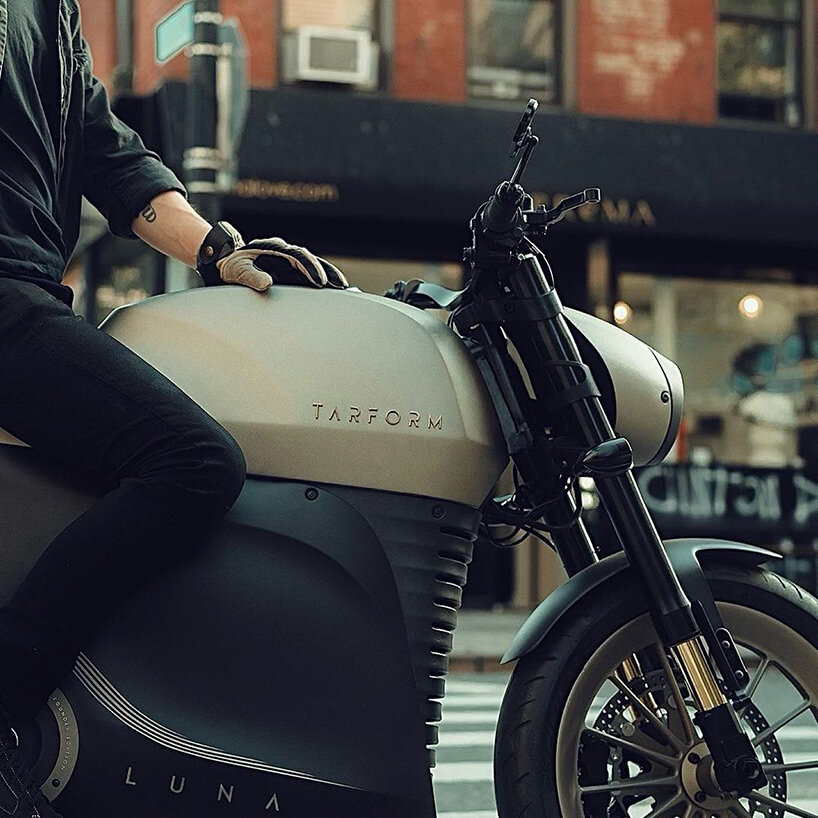 the e-moto goes around 120 miles (~200 km) around town, or 60-odd miles (~100 km) on the highway before it needs a long stop at a charge point. however, tarform has made sure to include some tempting features to convince anyone who's interested: keyless ignition, a 180-degree rearview camera and haptic blindspot feedback through the bars are some of the highlights. there is also a 'sonic aura' acoustic sound that marks your presence on the road, regenerative braking, bluetooth connectivity, three riding modes, and a 3.5kW in-vehicle charger.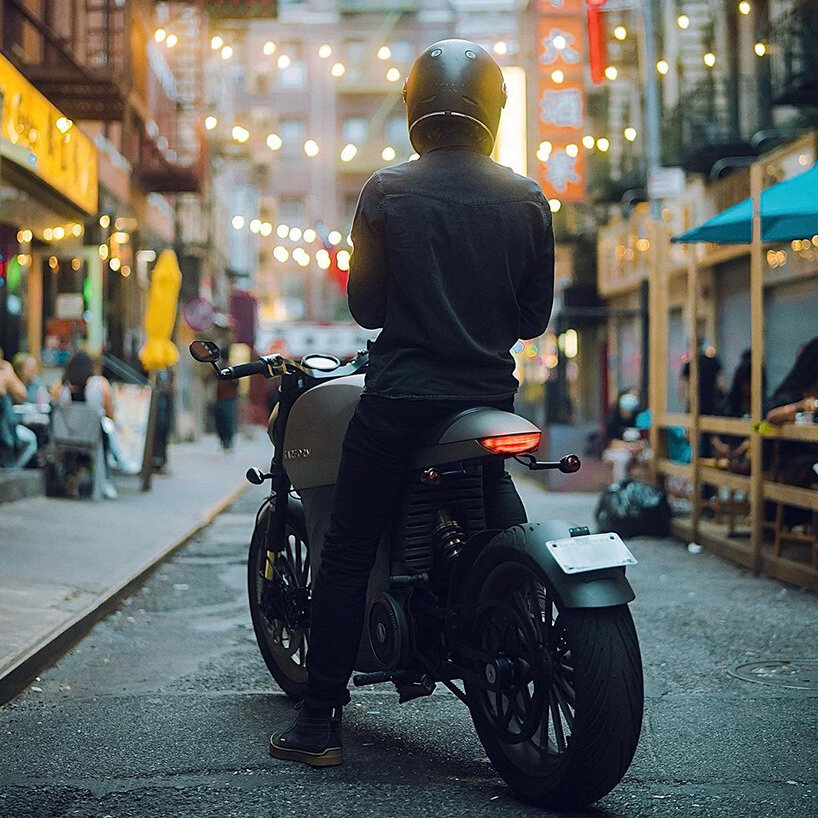 project info:
name: tarform luna racer
brand: tarform
delivery year: 2021
price: starting at $24,000 USD
myrto katsikopoulou I designboom
may 25, 2021