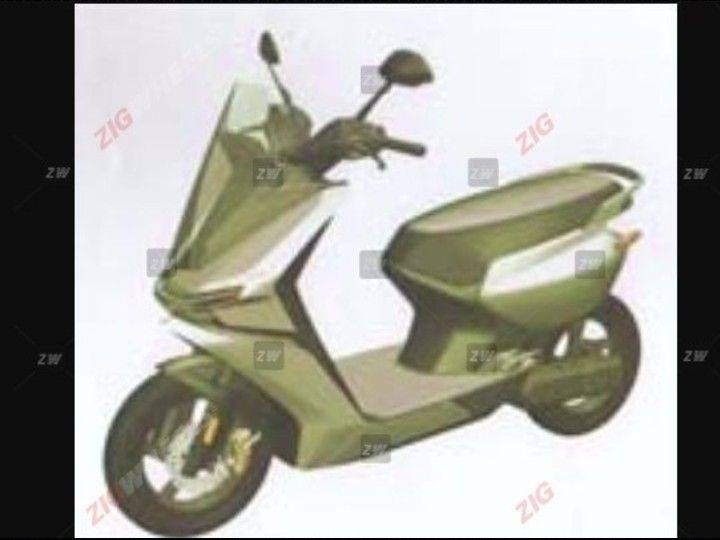 Ather Energy has been silently working on a new electric scooter. The patent filings tell us it may very well be ready for an India debut around the middle or late 2022. This offering will likely cater to a more easy-going audience. In fact, the e-scooter looks much like a maxi-scooter,and going by the patent image, the long floorboard, seat and a big windscreen, it surely seems like a comfortable and more family-oriented alternative to the sporty 450X.
We have tested the Ather 450X which is a well-executed product that is way ahead of its competition. The formula has worked brilliantly for the company (and the customers) so far, and the new e-scooter will likely be based on the same.

It could have the same PMSM motor with 6kW peak power and 26Nm, but come with a larger battery pack offering more range than the 450X. For reference, the 450X has a claimed range of 116km. The patent image also suggests that the underpinnings will likely be the same too. We aren't sure if the chassis will be carried forward but the suspension and braking hardware are the same.
Just like with the 450X, expect a range of features, including a touchscreen console with Bluetooth and navigation capability. Ather has already released an OTA update to answer calls and toggle music through the switchgear, so expect the same here as well.

Since Ather Energy debuted with the 340 and 450, the brand has scaled up rapidly, opening a new manufacturing facility as well. Moreover, this new scooter could well be Ather's first offering to be exported to foreign markets.
Ather's CEO Tarun Mehta said that the company had almost signed a deal with an international partner just before the pandemic hit. With the brand picking up pace, the new offering may debut around the end of 2022 or early 2023 in overseas markets. That is, if Ather chooses to export it.

Tarun had also confirmed the brand's intent to reduce the prices of its offerings in the long run. That leads us to speculate that the new e-scooter could be priced at par with or even lower than the 450X, which retails at Rs 1.46 lakh in Delhi.
With the Ola Electric scooter and Simple Energy Mark 2 ready to enter the market soon, the new product could give it an edge over the competition. That said, Ather's new maxi-scooter will still face the heat from the Suzuki Burgman Electric and the Okinawa Cruiser.