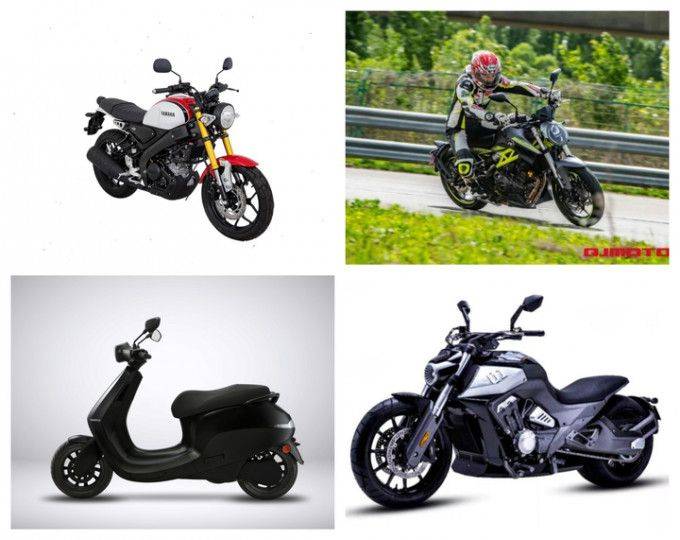 The country has been battling the second wave of the COVID-19 pandemic and the automotive sector has taken a hit too. While the Indian market didn't witness any worthwhile action this past week, there's a bunch of exciting news coming from across the globe.

Honda CB150R Streetfire Launched In Malaysia
Team Red's portfolio in India doesn't have a performance-oriented naked in the 150cc category, however, Malaysia just got the latest iteration of the CB150R Streetfire. The updates aren't just skin-deep; Honda has equipped the bike with a 37mm USD fork from Showa! Read more about the bike here.

Yamaha's Working Hard On the Neo-Retro Lineup
While we await the debut of the oddball FZ-X, the Japanese bike maker has launched the XSR155 in Thailand in a new colour. If that wasn't enough, Yamaha has also been working on the smallest bike in the XSR family, the XSR125. The leaked document hints at a global debut as early as this year. For the specifications and other details of the baby Yammie, read this story.

Wayne Burgess To Spearhead Ola Electric's Design Team
Ola Electric's ambitious project is in full swing and in the past few weeks, the brand has been topping the headlines. This week, Wayne Burgess, ex-Jaguar designer, was appointed as the vice president of design. He will be leading the design studios in Bengaluru and London for the development of its future scooters, bikes and cars. Read more about the development here.

2021 QJ Motor Chase 350 And Chase 600 Make International Debut
Benelli India has been steadily updating its portfolio with BS6 models, but we are yet to hear any development on the TNT 300 and the TNT 600i. In China, however, QJ Motor, the sister company of Benelli, has launched the Chase 350 and Chase 600. Both the motorcycles feature the same underpinnings as their Benelli counterparts.

Benda LFC700 To Debut Soon
From a market that is known to blatantly copy designs, the Benda LFC700 comes as a surprise. Not only is the design original, it has the performance to match its sinister looks. Heck, producing a little less than 100PS, it may very well be the most powerful cruiser in this segment. Read more about the cruiser in this story.