following the launch of the E-pilen concept, husqvarna motorcycles has unveiled the vektorr concept — a zero-emissions two-wheeler for urban riders. the company's e-mobility range aims to bring the future of personal urban transport into the present.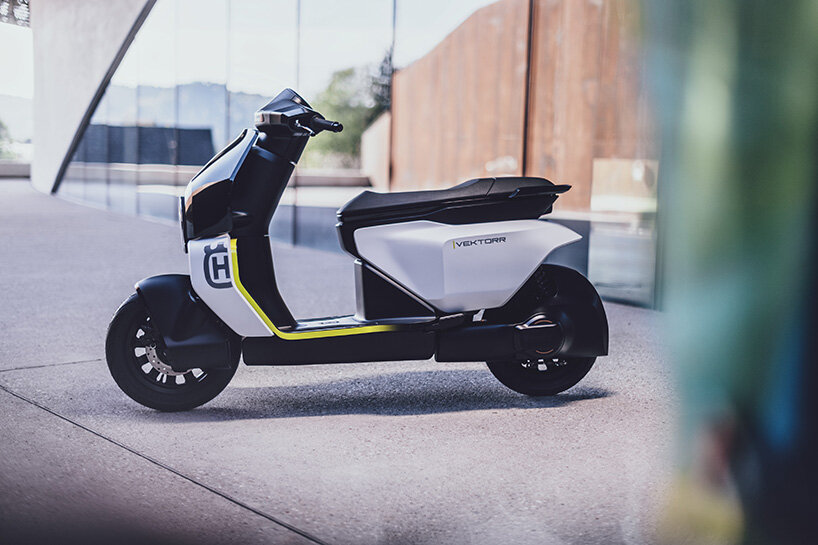 images by husqvarna motorcycles
together with the E-pilen concept, the vektorr concept continues to expand husqvarna motorcycles' vision of an electric urban mobility future. progressiveness, innovation, style and uniqueness come together to form the vektorr concept which is, in fact, the company's first electric scooter. it has been designed with the urban commuter in mind, knowing that they demand compact, stylish and effective transportation means for their busy lifestyle. styled and ridden like a conventional scooter, this electric bike will deliver a top speed of 45km/h and offers a range of up to 95 km.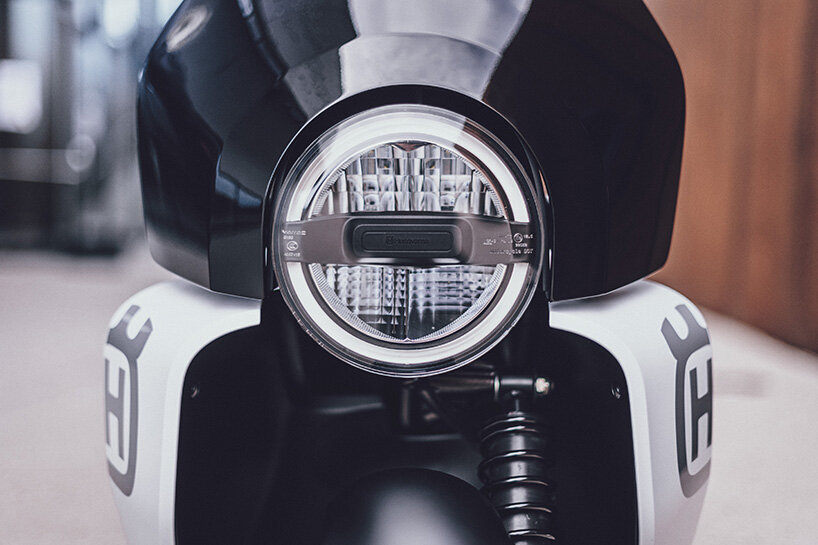 'development of the e-mobility range is well-advanced and reflects the forward-thinking innovation that has seen husqvarna motorcycles set benchmarks for quality, aesthetics and performance for more than a century,' comments the official release. 'the expansion into e-mobility is also reflected in an expanded dealer network. husqvarna motorcycles is actively searching for qualified dealers in large metropolitan areas in europe, focusing on spain, france, italy and germany.'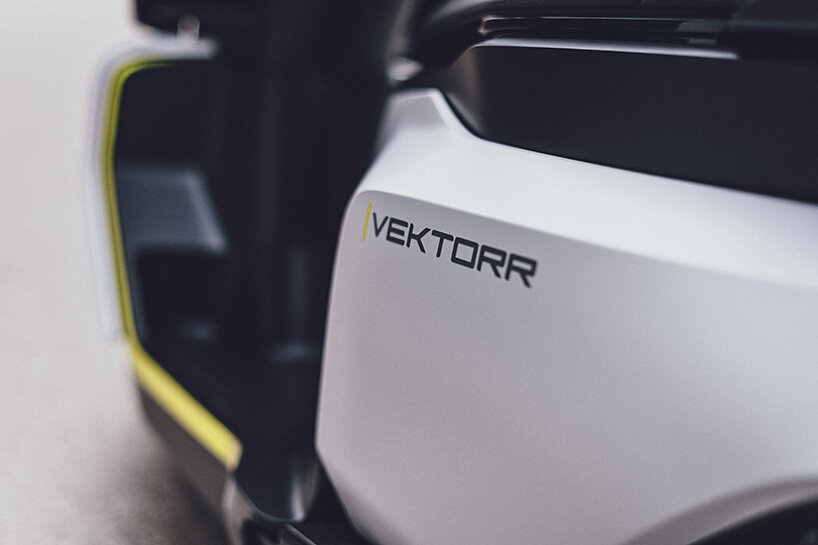 project info:
name: vektorr concept
created by: husqvarna motorcycles
juliana neira I designboom
may 07, 2021