A new business launched under the Bike Drop banner is hoping to deliver a safe, secure and convenient bike commute experience, taking prime locations in London in a bid to quickly get the brand on the radar of cyclists and corporate clients.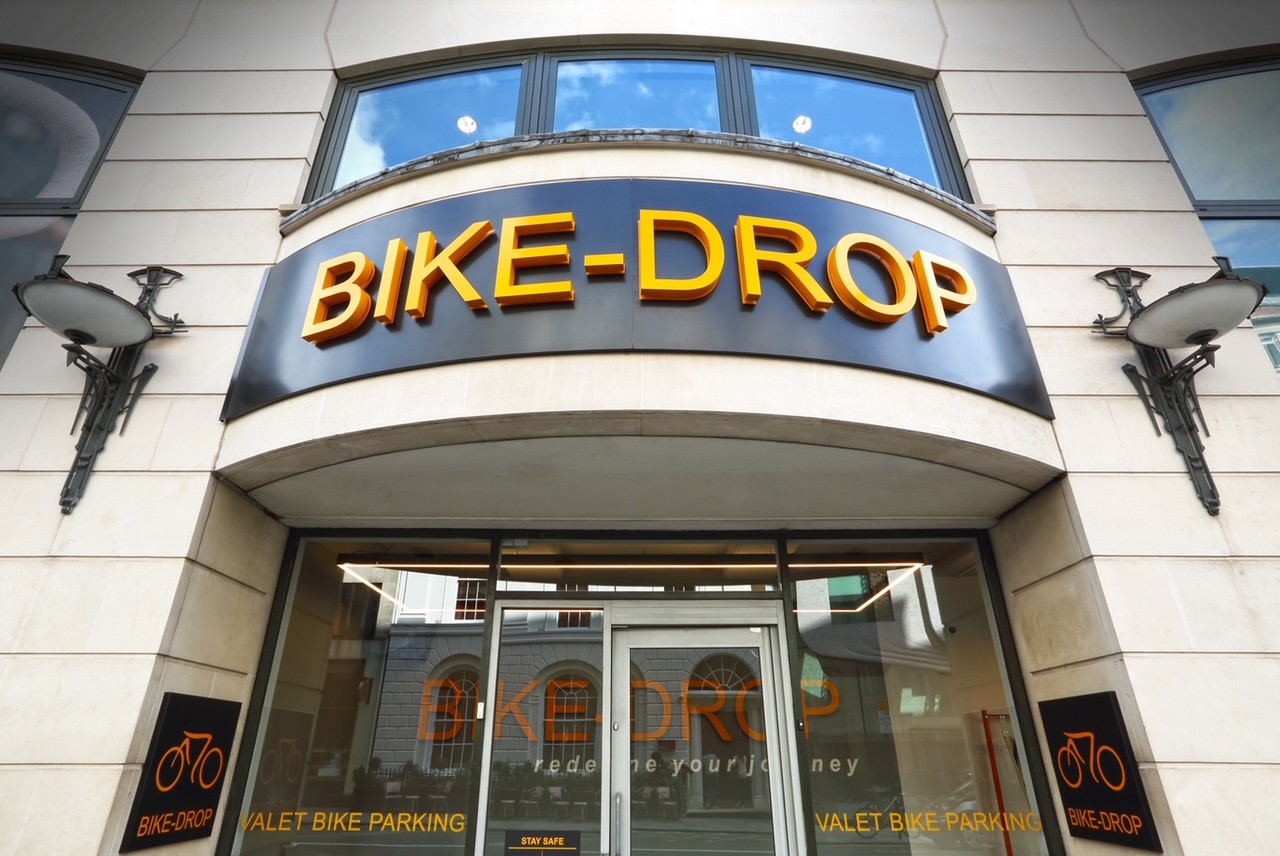 Already present on Oxford Circus, Regent Street and Piccadilly, Bike Drop Founder and CEO Justin Lee told CI.N this morning: "We have around 750 bike parking spaces across the three current sites and the idea is to raise the brand's profile at a time when prime real estate is not as sought after. We have opened quickly, delivering the idea that really came to me as a result of mine and my own staff's issues with the commuter journey. I have previously had to ban staff from bringing bikes into offices because the space is at a premium and it doesn't look so good when clients arrive. I wanted to solve this problem for both individuals and corporate clients."
The valet bike service concept operates via an online booking system that allows the customer to take day, week or monthly passes. A QR code scanning system checks the bike in and out, with the customer able to send a text saying 'Now' in advance of their pick up to ensure their bike is readily available.
Though there is an element of walking before the business runs, the long-term ambition is to deliver all of the answers to that barriers that stop people cycling; most notably showers and changing on location and some on-site mechanic availability.
Also an architect and project manager by trade, Lee has strong connections with landlords, we're told. The initial properties are signed with the Crown Estates, which conveniently for a business based on bike security, also has patrols around its properties.
"I think the reality is that if you're cycling in and out of London and using on street parking your bike will eventually be stolen. With people investing more and more into electric bikes, there's going to be grater concern for leaving bikes valued at a few thousand on the street," says Lee.
He is unfortunately not wrong on the subject of bike crime. Recent data published on CI.N showed that the number of dropped bike crime cases let go within 24 hours tripled year-on-year in the MET's jurisdiction.
The accepted challenge is making the model financially viable with the overheads of staff and property. The ambitious launch is deliberate with the prime locations and standout branding designed to catch the eye in the city. Lee is hoping to become a known label quickly and once established, can readjust the property portfolio to reduce ongoing overheads, reinvesting the savings into developing the broader package. Installing showers from the word go would be too costly to the young business, he says.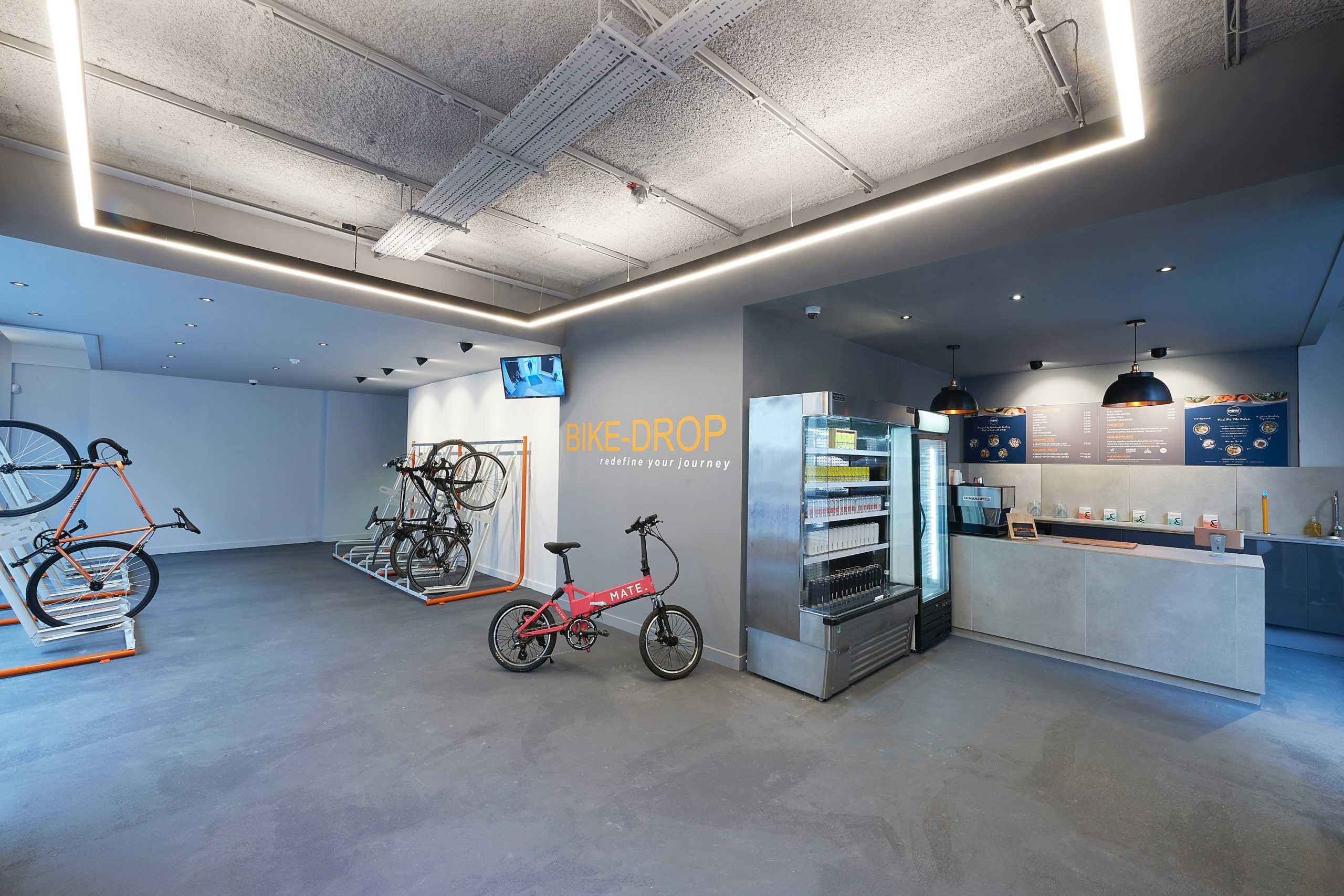 The pricing structure is very deliberate, coming in just few pounds below a travelcard at £135 a month, which Lee puts into the context of a daily coffee. Corporate clients, some of which are expressing booking blocks of 20 to 50 spaces for their staff, will pay a marginally reduced monthly cost of £97.50 a month.
"We've had quite a few enquiries prior to the latest lockdown, so I can see these conversation starting up again as the UK opens up," he says. "In terms of timing, the cycle lanes are popping up now, sales of bikes are rising and the world has to contend with congestion, pollution and other issues. Covid tipped the idea over the edge into becoming a reality."
Giving CI.N a virtual tour of the Conduit Street (Regent Street) Bike Drop location this morning, Lee showed off a cafe area where drinks and light food will be served, as well as a few retail offerings, including a partnership with the MATEbike electric bike. There is also talk of further convenience pairings, for example parcel pick up services integrating.
"For customers with a day, week or month pass we provide free electric bike charging, free puncture repairs and water bottle top ups, among other perks. Bikes are of course insured our end on the off chance there is any damage on our part," says Lee.
In the longer term the hope is to expand the model. This year the hope is to have six locations by September, but possibly double that if all goes well. There is talk of both a Berlin branch and possibly a site in the USA, depending on progress too.