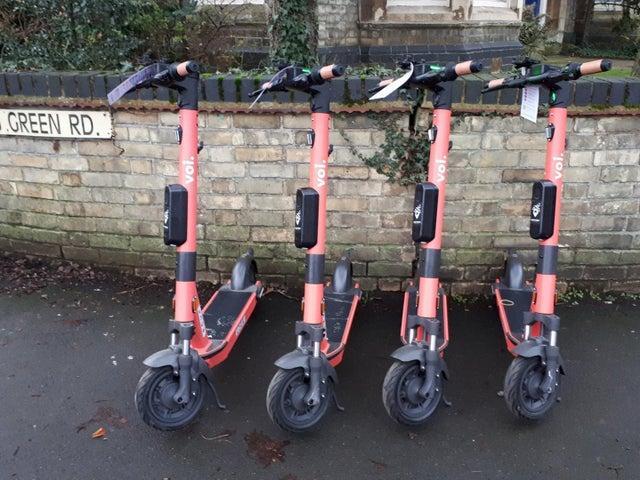 E-scooters, pictured here in Kettering, were rolled out in Corby last month.
There were two Telegraph articles last week which particularly caught my eye.
The first was about the use of electric scooters around the town.
The thing that amused me was the assertion that anyone caught riding on the pavement would be prosecuted by the police as it's against the law.
Now I see electric scooters and illegal bikes on the pavement every day.
I don't blame them although it is quite scary when they shoot by with no warning.
They obviously don't want to ride on the road because of people speeding, also against the law.
Corby is under-policed after years of cuts so these people know there is little chance of being apprehended.
Scooterists and bike riders also don't like the roads because of all the potholes.
This leads on to the next article about the government reducing the amount of money to repair the county's appalling roads, again the results of many years of cuts.
Maintaining infrastructure is not as shiny as a bright new railway costing around £300 million per mile but I can't help feeling that maintaining and improving existing roads and railways would be money better spent.