Porsche is expanding its range of e-mobility products by releasing two electric bike models developed in collaboration with eBike expert Rotwild. Accompanying the Taycan Tourismo Cross and its rear-mounted bicycle rack, soon enough, you'll be able to get the heart pumping on the ever-stylish Sport (road) and Cross (off-road).
The Porsche eBike Sport ($10,700) has been described as perfect for daily rides – whether that entails city or countryside living, commuting to work or just enjoying a leisurely cruise. Housing the "powerful and ultra-compact" Shimano EP8 motor and electronic gear shifting system, it can support up to 25 km/h.
Thanks to the Magura high-performance brakes which have been integrated within the handlebars, the Porsche eBike Sport also has quite an elegant and clean cockpit. The design is only emphasised by a set of M99 LED lights sourced from lighting specialist Supernova, which have also been embedded within the handlebar stem as well as the aerodynamic seat post.
---
---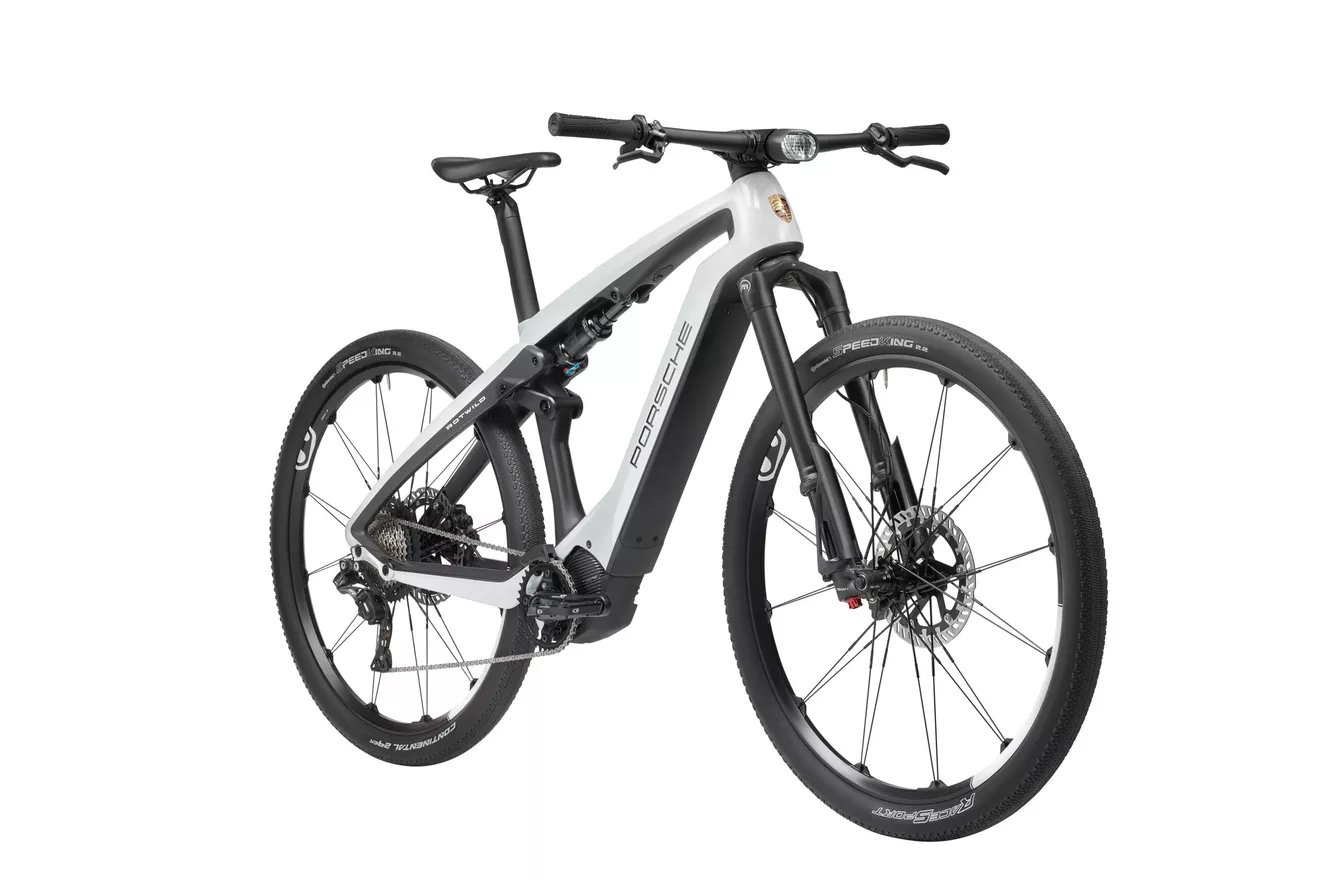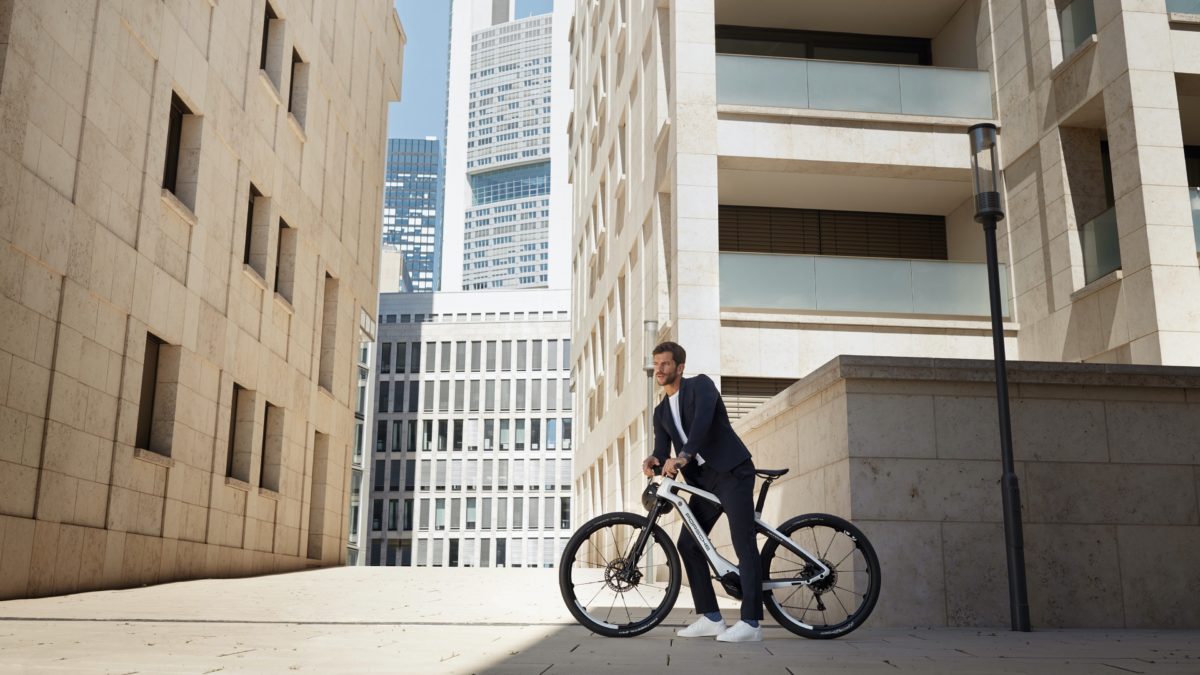 RELATED: Mercedes-Benz Release A Seriously Slick eBike
Additionally, you'll find high-quality suspension components such as the Magura upside-down suspension fork and the Fox rear shock absorber, rounded out with smooth-running tyres capable of providing a "sporty and balanced ride" on asphalt or gentle terrain. It weights under 20 kg.
The Porsche eBike Cross ($8,549), on the other hand, is far more comfortable on your rougher terrains. Housing yet another Shimano motor which "delivers maximum performance" while simultaneously maintaining a "natural riding sensation", you'll have little to no trouble off the beaten path, nor on any surface that hasn't been paved, really.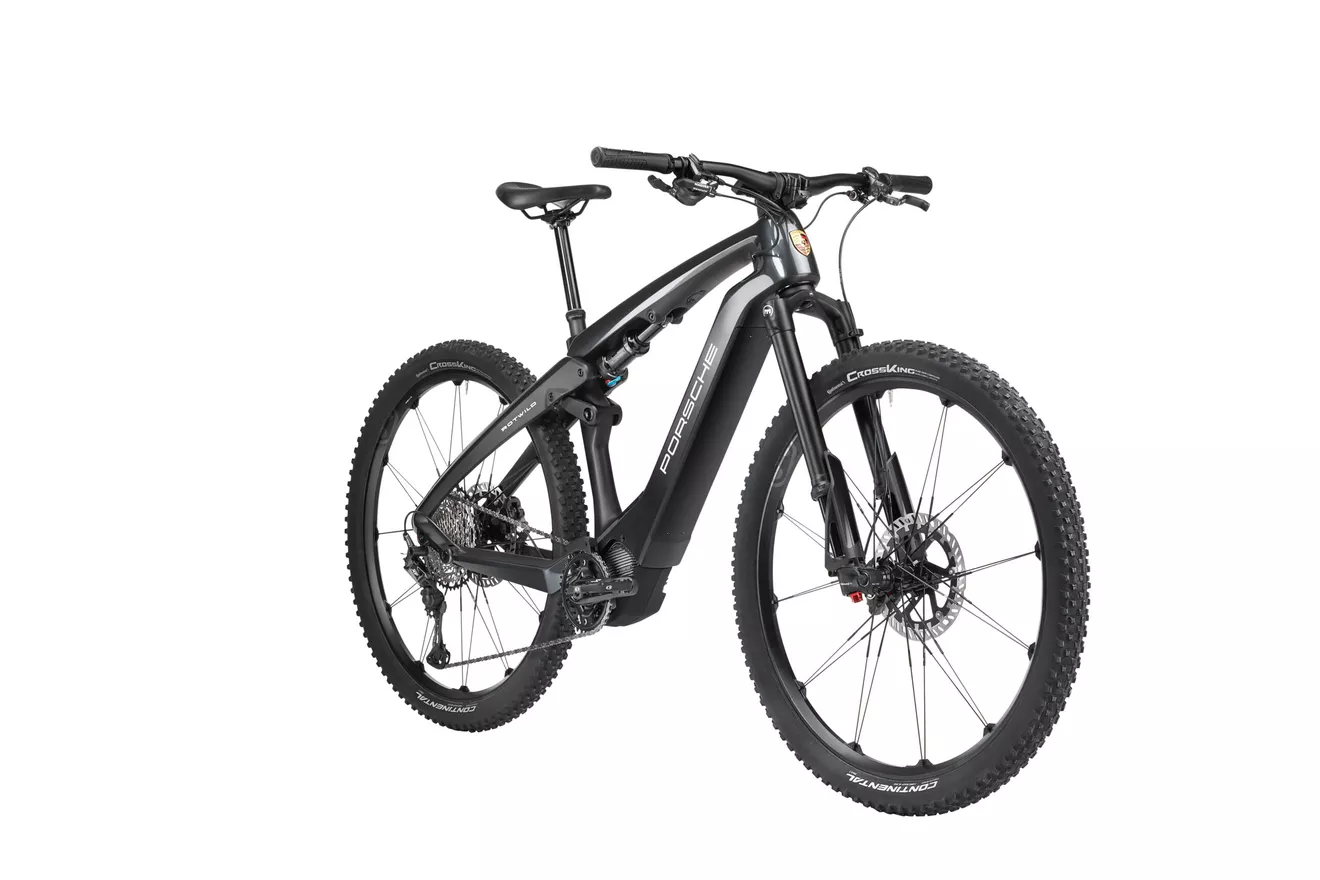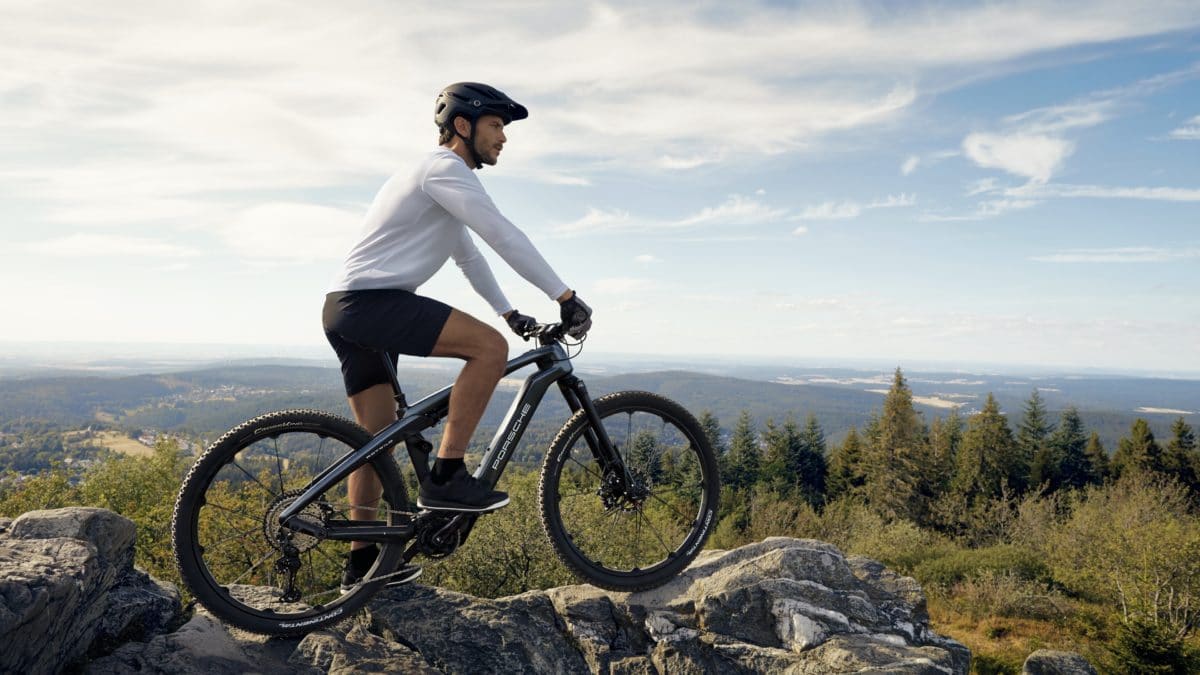 The Magura-MT Trail high-performance brakes feature extra-large, heat-resistant brake discs ensuring optimum deceleration, while the mechanical Shimano XT 12-fold shifting system enables fast gear changes depending on both the rider's needs and the physical conditions.
With a full-suspension carbon frame which "perfectly combines the spirit of adventure with style", the Porsche eBike Cross also comes with a Shimano colour display that indicates speed, distance, and range in real-time. It weighs 22 kg.
Find out more about the Porsche electric bike collection below.