Electric scooter company Lime has announced a new electric bike and a major expansion of its services to 25 new cities across the US and Europe this year.
The expansion is part of a $50m investment in growing Lime's business in a bid to see it take advantage of a post-Covid world and grow its cross-town mobility service.
Read More:
The move is taking Lime back to its roots, having started with electric bikes before switching to offering dockless electric scooters in 2017. The company even went so far as to change its name from LimeBike to just Lime in 2019 and began phasing out its bikes. But now, after the purchase of Uber's bike-sharing company Jump, Lime is getting back into the bike business.
Lime says its new bike has a more powerful 350-watt motor to help riders tackle steep hills more easily, a range of up to 25 miles per charge, a phone holder on the front basket to make navigation easier, and the same handlebar display as the company's electric scooters. The bike also boasts a new two-speed automatic transmission that replaces the prior generation's manual gears and promises an easier, smoother ride.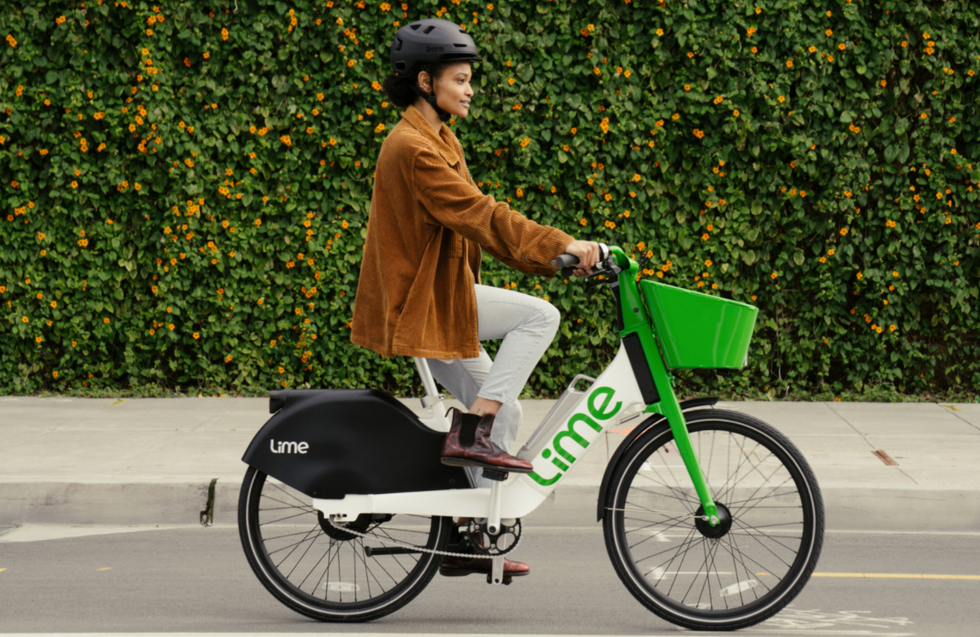 Lime plans to expand to 25 new cities through 2021Lime
The battery pack of the new bike is the same as Lime's Gen4 scooter and is swappable between the two vehicles; this should help reduce the company's manufacturing costs and means the bikes and scooters can share a standardized design of charger. Lime's new bike also has a lower center of gravity to improve handling, a redesigned brake lever, and a top speed of 20mph.
Lime said in a blog post on March 1: "Our newest e-bike will hit city streets this summer as we aim to expand our fleet globally. We're focused on expanding globally, and aim to launch in new cities primarily in Europe and North America, with a handful in Australia and New Zealand as well."
The $50m investment comes after Lime achieved its first full quarter of profitability in 2020. Lime says it provided three million rides on its electric bikes in 2020, and it expects that number "to grow significantly in 2021 as people are vaccinated and return to work, school, social activities and more."
Shinmax Bike Helmet, Bicycle Helmet Men Women with Detachable Magnetic Goggles & Portable Bag Adjustable for Adult Road/Biking/Mountain Cycling Helmet Bc-001