athens-based designer nikos manafis joins the EV movement with his newly completed 'bull-e' urban electric scooter. the design study on style and urban practicality builds off of the foundation of an existing rolling chassis from a market available scooter. with a focus on low speed and short distance in-city transportation, the bull-e scooter offers its rider a lean forward, cafe racer-like riding stance. while this approach adds a dramatic profile, the stance serves to reduce air drag which, in turn, extends its range.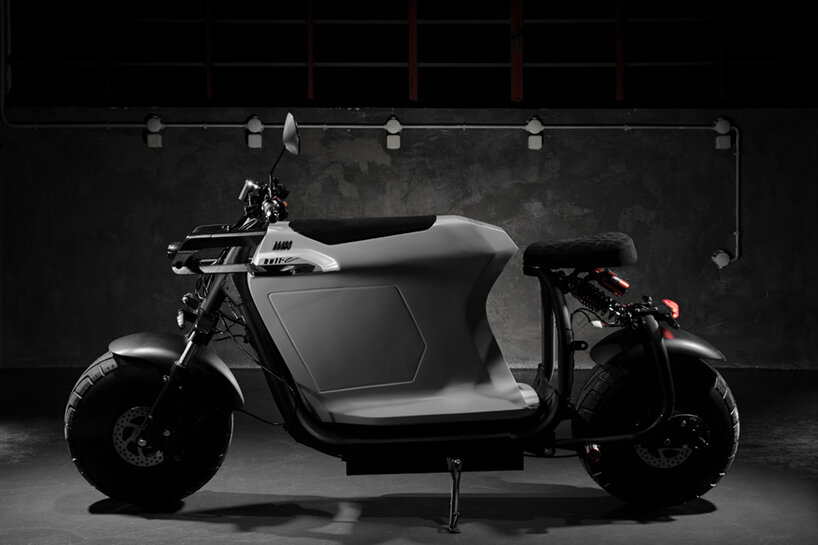 images courtesy of nikos.manafis design | @nikosmanafisdesign
nikos manafis' bull-e electric scooter is crafted with a fiberglass body expressed with clean lines and a folding surface. the faceted geometry offers grip to the rider's knees while hosting a toolbox for the urban commuter. the body houses a shallow and easily accessible glove box compartment along with a larger expandable storage compartment. the scooter further integrates two cup holders, highlighting its role as a practical urban vehicle. with a range of 50 kilometers, or around 30 miles, the scooter boasts 2000W and reaches a top speed of 45 km/h, or 28 mph. as the work is currently under limited production, only 250 numbered copies will be built, each featuring a custom engraved authenticity plate.
the bull-e scooter is now available for pre-order and first deliveries are expected in spring-summer of 2021.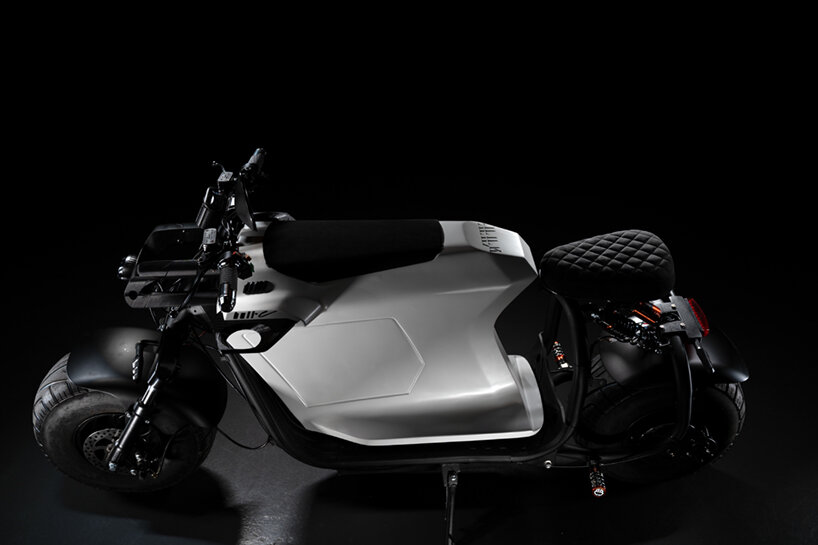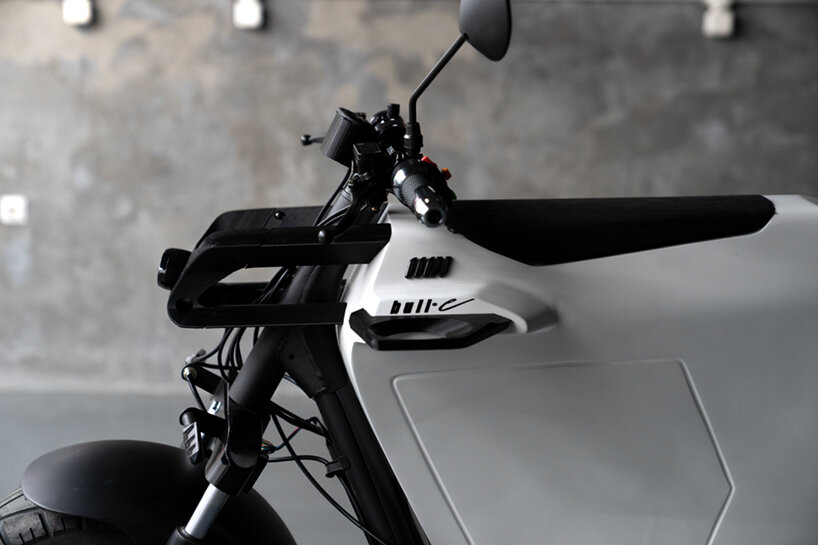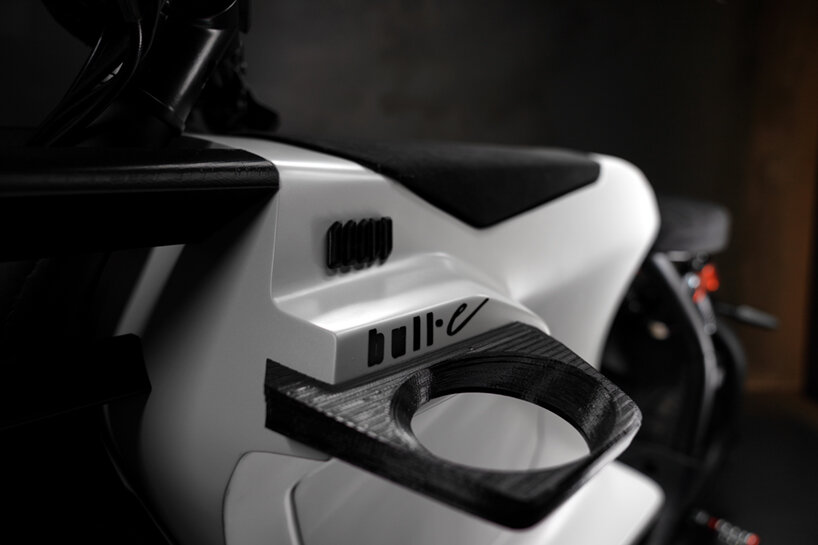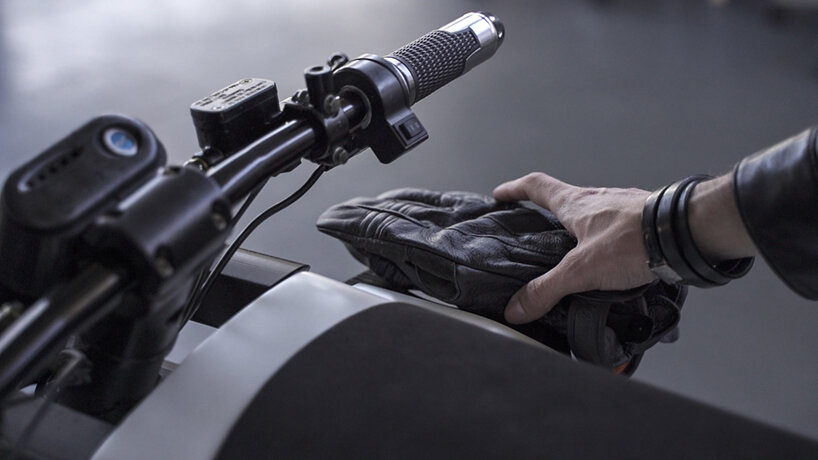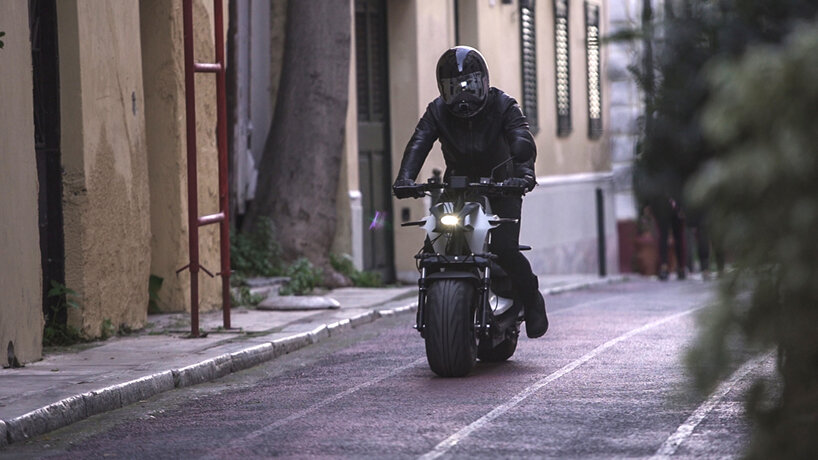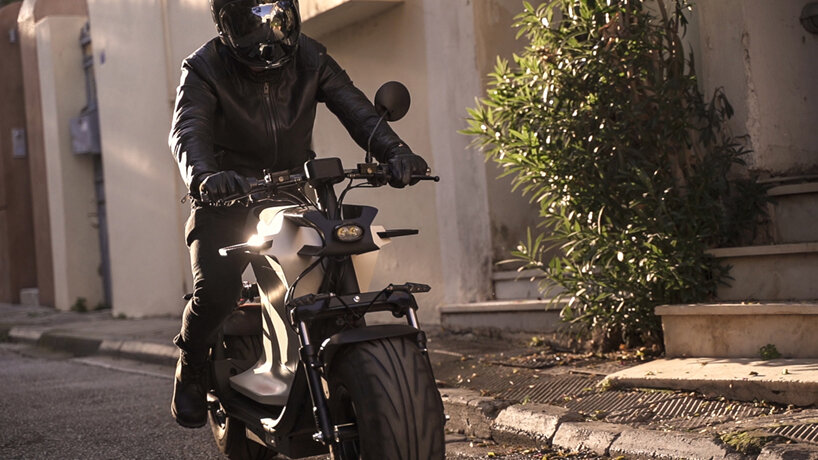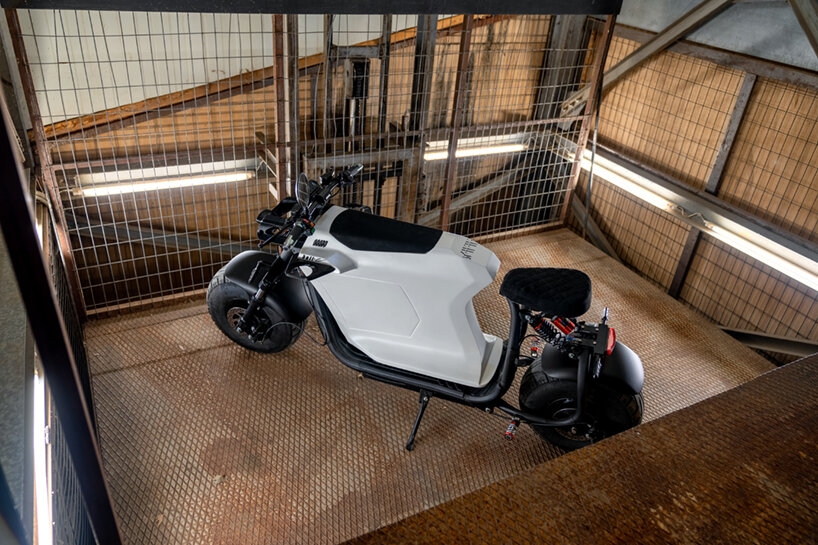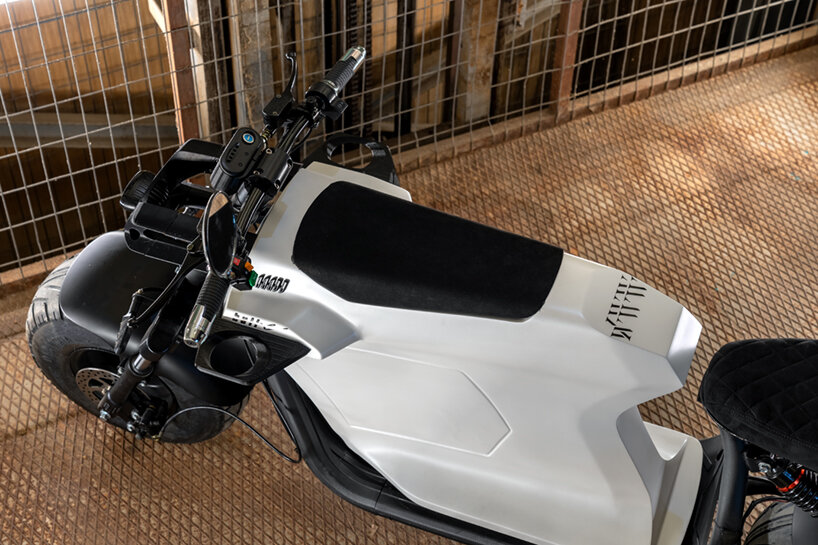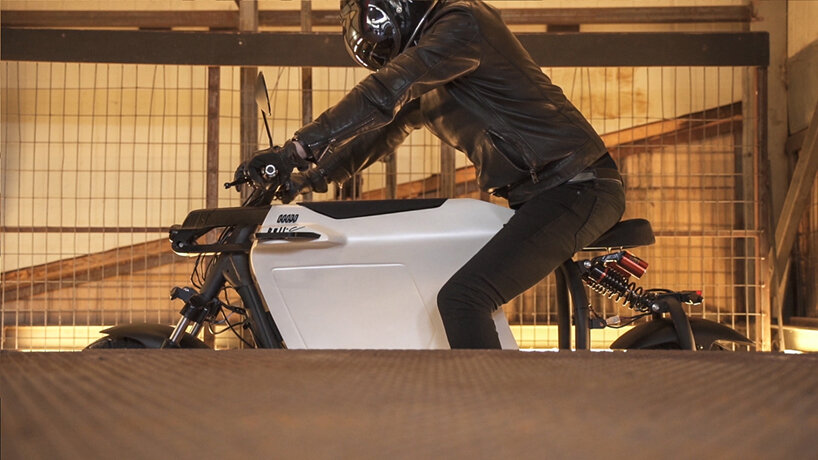 project info:
project title: bull-e scooter
designer: nikos.manafis design | @nikosmanafisdesign
power: 2000W in-wheel motor
battery: 60V removable battery pack
range: 50 kilometers (30 miles)
top speed: 45 km/h (28 mph)
price: starting at 4,500 EUR (around 5,500 USD)