the COVID-19 pandemic has affected the way we live, putting on halt many activities and changing the way we behave. transport has been specially hit by this, as its known that the longer we spend in closed spaces with others, the higher the chance of infection. the fear of contracting the virus on different forms of both private and public transportation has prompted travelers to switch the way they move around cities and rethink the type of energy they're using to do it.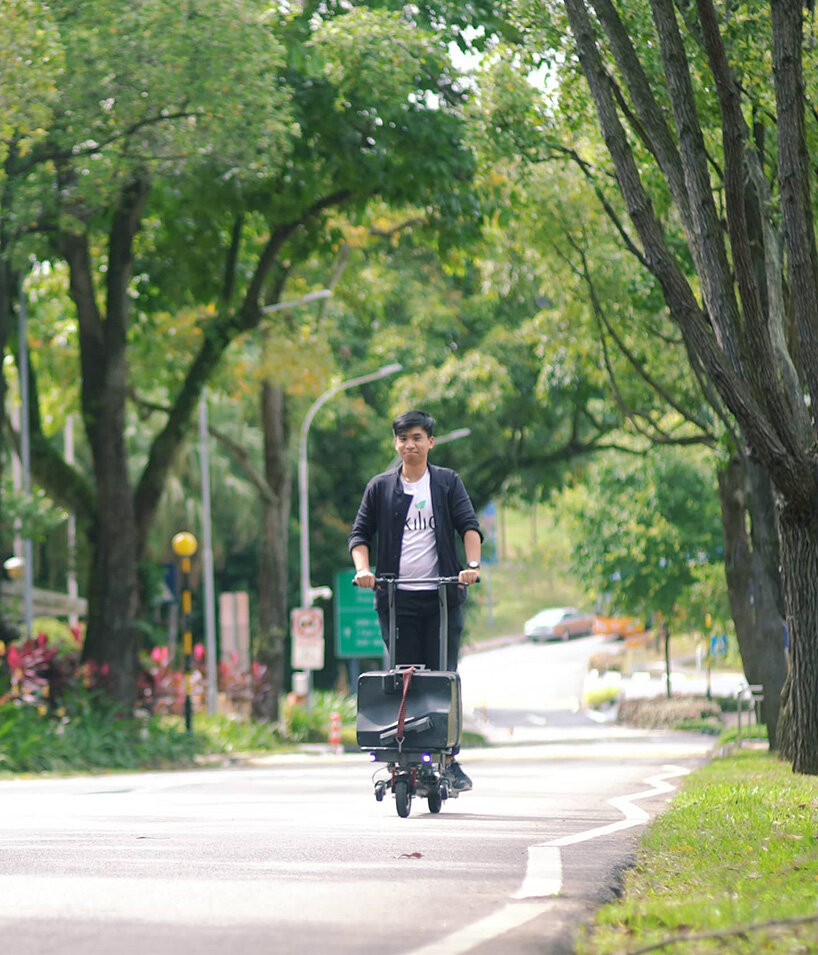 electric scooters have benefited from these ongoing changes, as the number of people using them in major cities for daily commutes continues to grow. the only problem is their limitations, like the fact that it's difficult to carry load. in order to solve this problem, a singaporean company has created the MIMO C1 — the world's first 2-in-1 cargo e-scooter. smaller than a bicycle and with a load capacity similar to that in a cargo bike, MIMO C1 goes from scooter to trolley in just 3 seconds.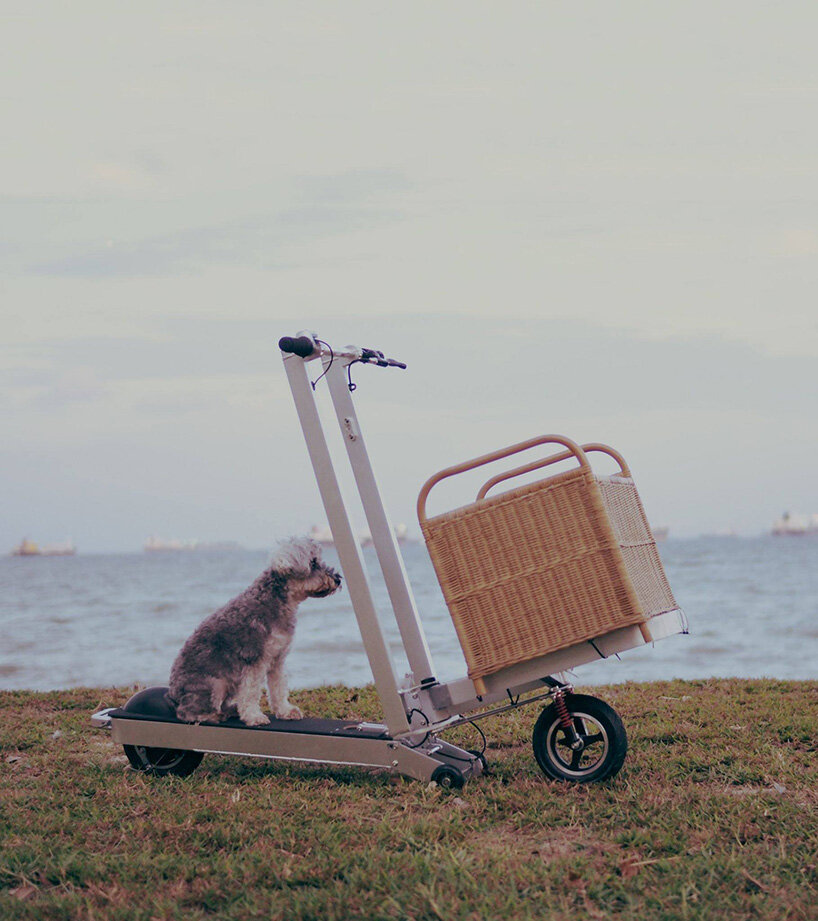 at a fraction of a cost of a cargo bike, MIMO C1 can help logistic companies and fleet operators to lower their running cost while delivering goods faster and easier. the electric scooter features a customizable front cargo space that takes up to 70kg of additional load and a quick-folding mechanism. on-the-go battery swapping allows MIMO C1 users to commute longer and further.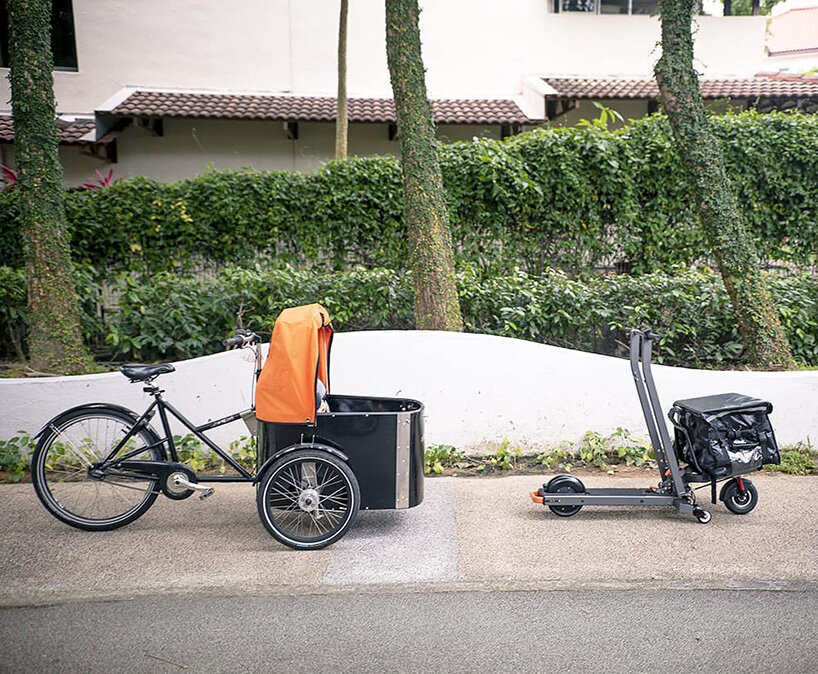 MIMO C1 is smaller than a bike which allows it to travel superfast in congested cities. when indoors, users can just switch it to the trolley-mode and push it around. handling is also enhanced thanks to its smaller turning radius and lower center of gravity. a single MIMO battery pack can lasts between 15~25km. for extra juice, just bring multiple batteries.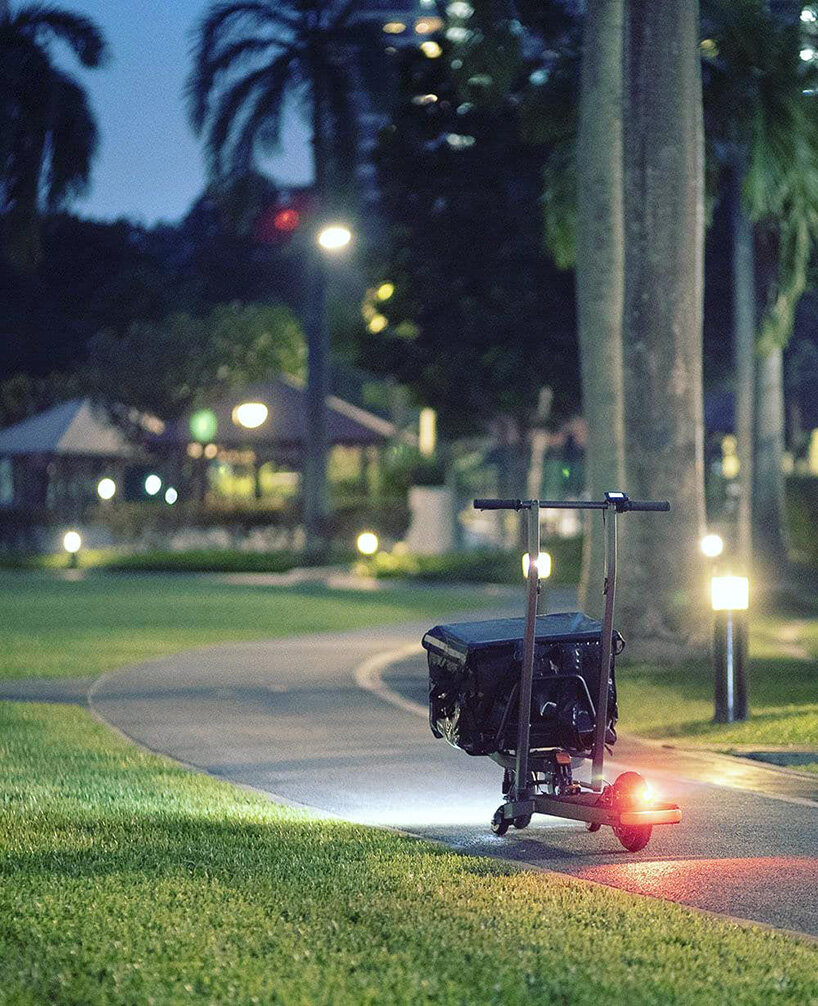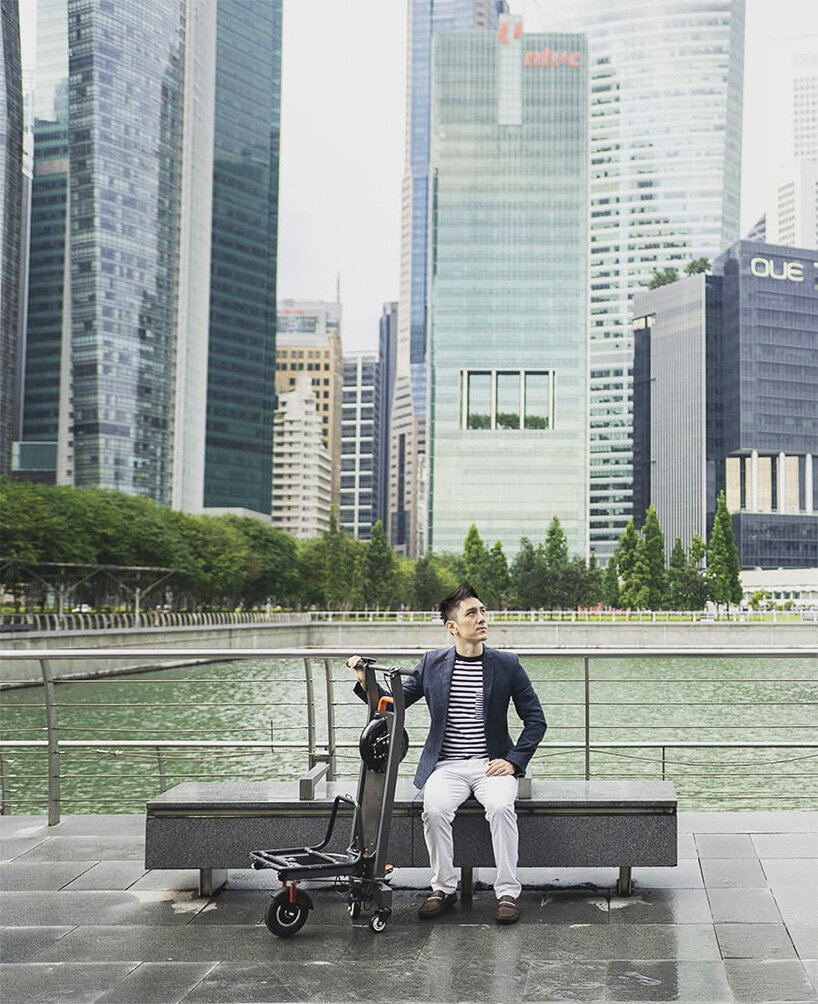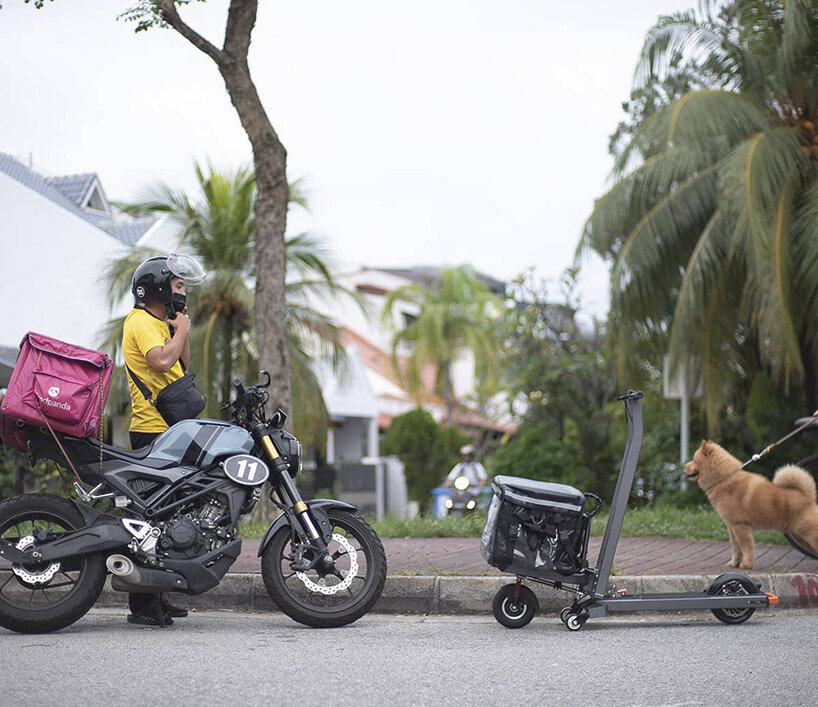 project info:
name: MIMO C1
type: electric scooter and trolley
crowdfunding campaign: here
juliana neira I designboom
feb 18, 2021