Revel, the company that lets users rent an electric moped via their phone, now has a new micro-mobility option for New Yorkers: a monthly e-bike subscription service.
As e-bikes surge in popularity, companies around the world have adopted subscription models to bring the pricey bikes to the masses. Dance, a startup from the founders of SoundCloud, is bringing e-bike subscriptions to Berlin; Zygg offers subscription tiers, based on yearly, seasonal, or month-to-month commitments, to Toronto; and bike-share companies such as Bird, Lime, and New York City's Citi Bike (which is owned by Lyft) have added electric bikes to their fleets.
Revel says its move into e-bike subscriptions is in line with its company mission, which, "from day one," CEO and cofounder Frank Reig says, "has always been to electrify cities." The subscription news comes after Revel announced it would launch an EV charging "Superhub" in Brooklyn, with 30 chargers available to the public 24 hours a day.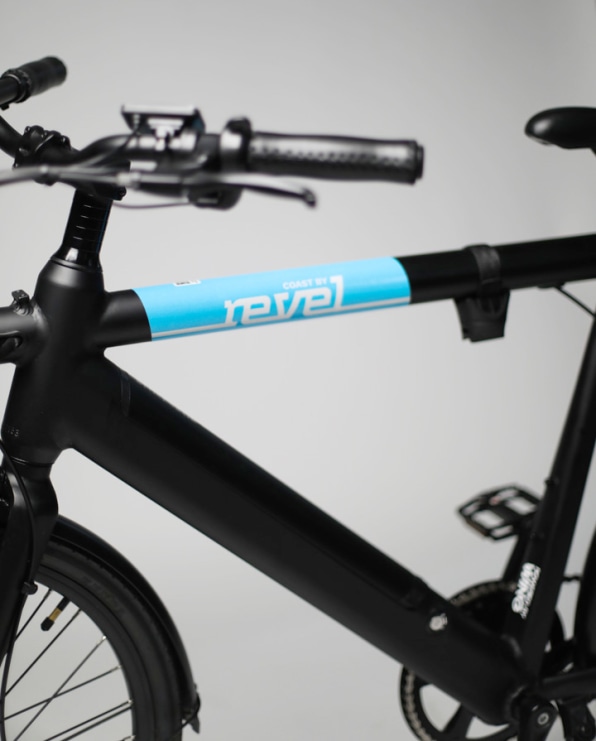 The subscription service is also a response to the surge in cycling that New York City saw over the summer, set off in part by the pandemic. "[We're] listening to our users, understanding the type of vehicles they're going to want in 2021 to complement our e-moped business, and this is us just getting to what we all expect to be another incredible year for cycling in major cities like New York."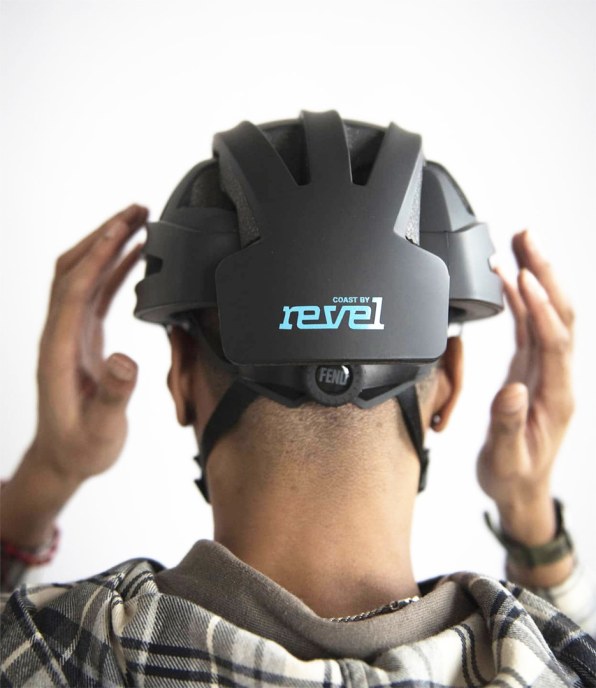 For $99 a month, the service, called Coast by Revel, will provide its members full access to an electric bike manufactured by New York City company Wing. Members will get the e-bike delivered right to their door, and the subscription includes maintenance for flat tires, loose chains, worn brakes, and so on. Coast by Revel also provides a lock, information on local traffic laws, tips for safe riding, and storage.
E-bikes can range from $1,500 to nearly $4,000, a steep commitment for those who may just be getting into electric biking or who want to try it out as a commuting option. "We think the subscription model would be really great for people who want all of the benefits and convenience of personal bike ownership but without the hassle of maintenance and repair," says Revel head of micromobility Anne Emig. If anything on the bike breaks down, members can make a note of that through the app and maintenance will come within 24 hours. For things that can be fixed in under 10 minutes, they'll do it on-site, and for larger jobs they'll swap in a new bike.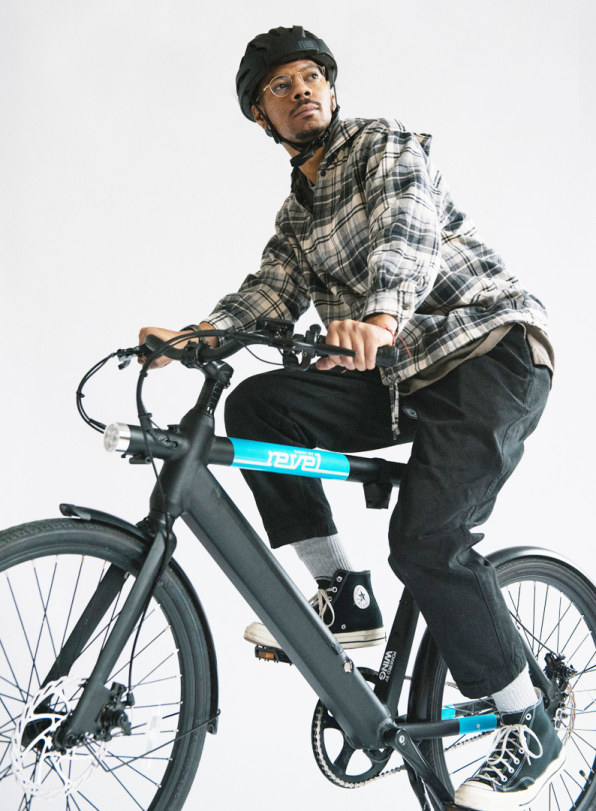 Wing's pedal-assist e-bikes can reach a top speed of 20 miles per hour, are water-resistant, and include a battery that can last up to 45 miles on one charge and be fully charged within four hours. That battery is removable, which means that riders who, say, live on a fourth-floor walkup can lock their bike up on the first floor or in their building's bike room and carry only the battery up to their apartment to charge. Front and rear lights are also built into the bike frame.
Revel has been operating in New York City since it launched in Brooklyn in 2018, though the company had to temporarily shut down in July 2020 after two people were killed and another critically injured while riding the shared mopeds, which users pick up from wherever they're parked around the city. Revel resumed operating a few months later with new safety rules, including mandatory instructional videos, an in-app safety test, and proof that users are wearing the provided helmet before they ride.
E-bikes may be more accessible for users than mopeds, and Revel expects this subscription service to appeal to existing members as well as new customers. The electric bikes will offer another perk that's been out of bounds for Revel's moped riders: the ability to travel over city bridges. Revel mopeds are not allowed to cross major bridges (or go on highways), but e-bikes can follow the bike paths on these bridges. "This product is opening up a whole new use case for existing Revel users, as well as new ones, to be able to cross those major bridges, do that commute from Manhattan into Brooklyn and Queens, and vice versa," Reig says.
The e-bike subscription will be available for residents in Brooklyn, Queens, the Bronx, and Manhattan, all of whom can start signing up on the Revel app or website for the wait-list. Coast by Revel is launching with "several hundred" e-bikes, Reig says, which will be available beginning in March, and will scale that number up as demand grows.