a new electric scooter has caught our eyes. dubbed kobra, this italian electric scooter has been designed to guarantee the safety of a real motorcycle on both city and off-road city terrains. to achieve this, kobra is equipped with a wide radius front wheel that adds stability, a motorcycle-inspired steel frame and double disc brake combined with an electronic brake.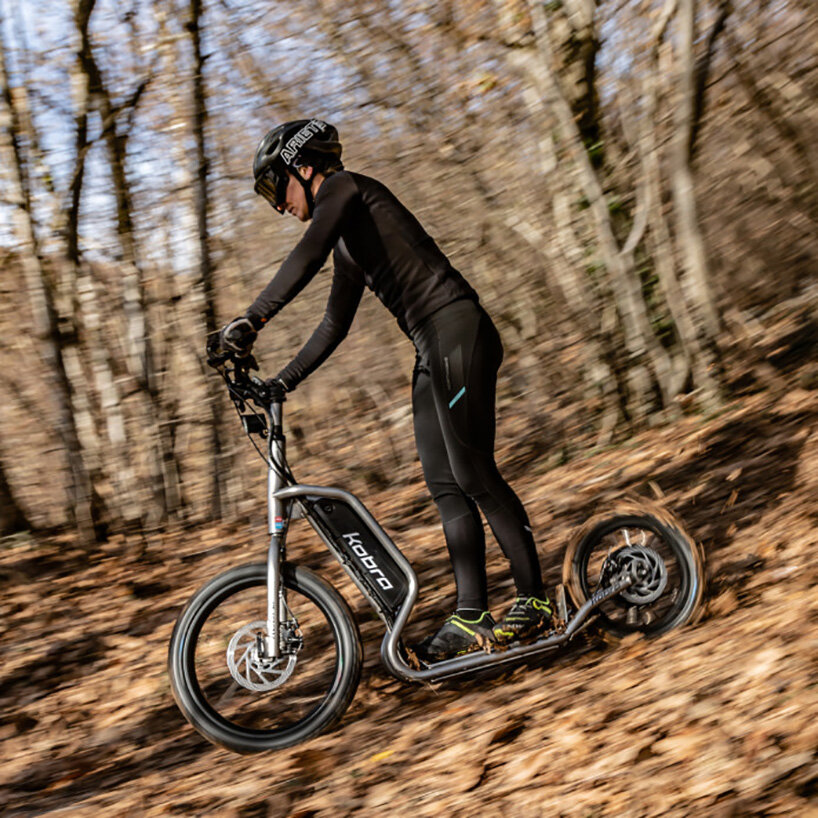 'our kobra was born from the need to face the city jungle in a safe and agile way,' comments the indiegogo campaign. 'after months of first-hand experiences with electric kick scooters, on city and hilly streets, we realized that there was no model capable of guaranteeing survival in this jungle.'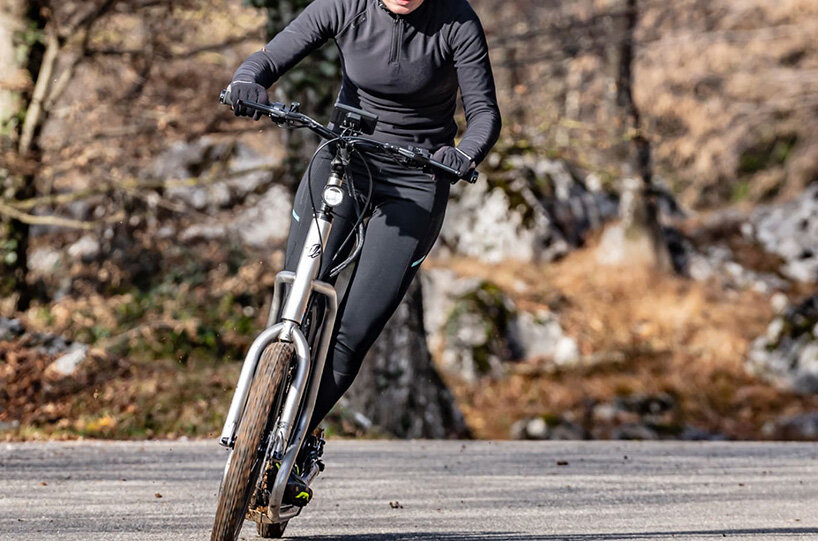 kobra has launched two scooters — the smart and the climber. they are distinguished by their tires, with the first one having a slick tire and the second a knobby one and by the engine power 350 and 500 kW respectively. this means that the kobra smart has been envisioned for the city while the kobra climber can tackle more difficult terrains. both scooters feature the same breaking technology and a tubular structure that guarantees stability, flexibility and resistance. it is therefore designed to withstand the most extreme conditions and with its exclusive geometry it also has a large integrated cushioning effect.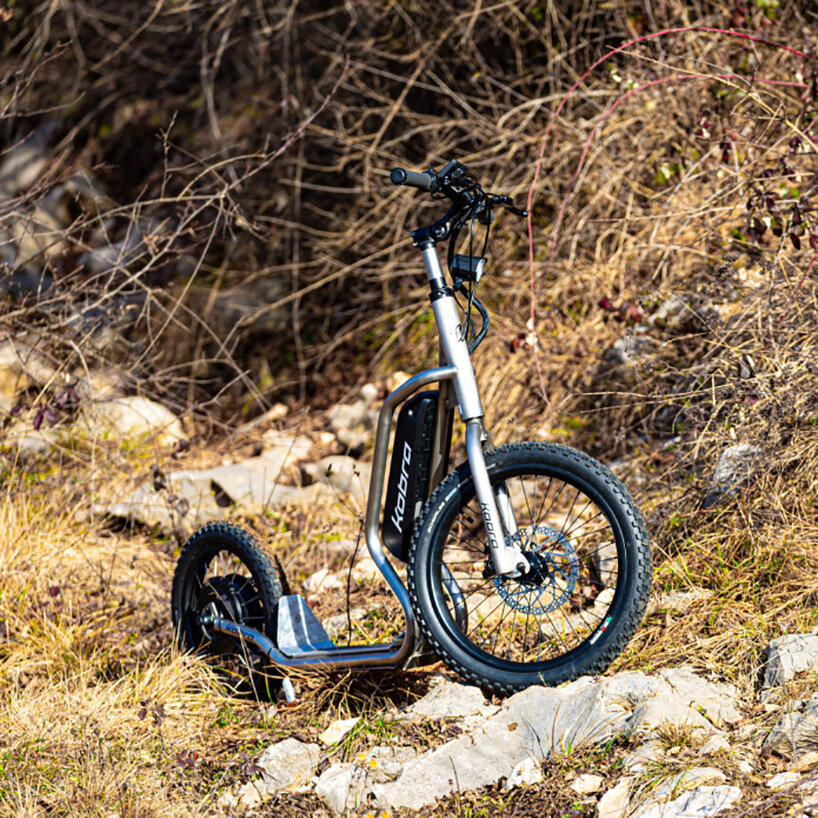 as for its key features, the kobra electric scooter has a max speed of 25 km/h, a battery that lasts for more than 100 kilometers and double disk break with battery regen system, meaning that it regenerate its charge while driving only by releasing the throttle.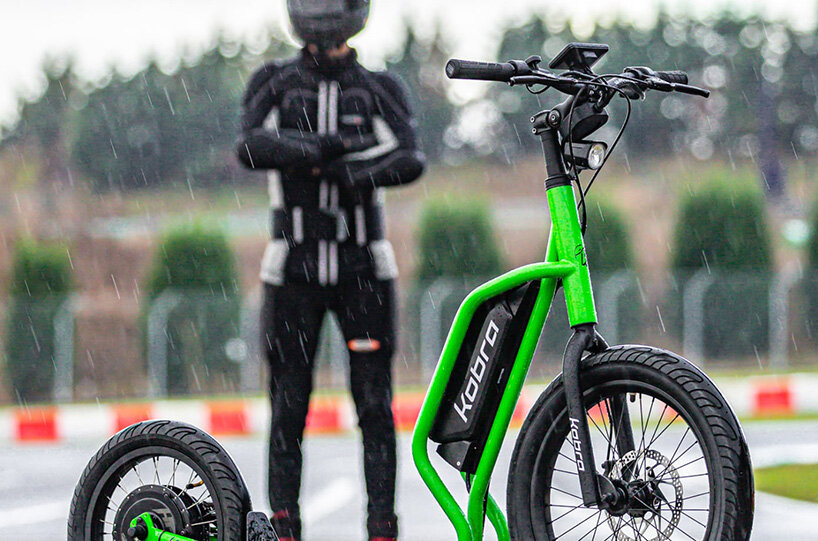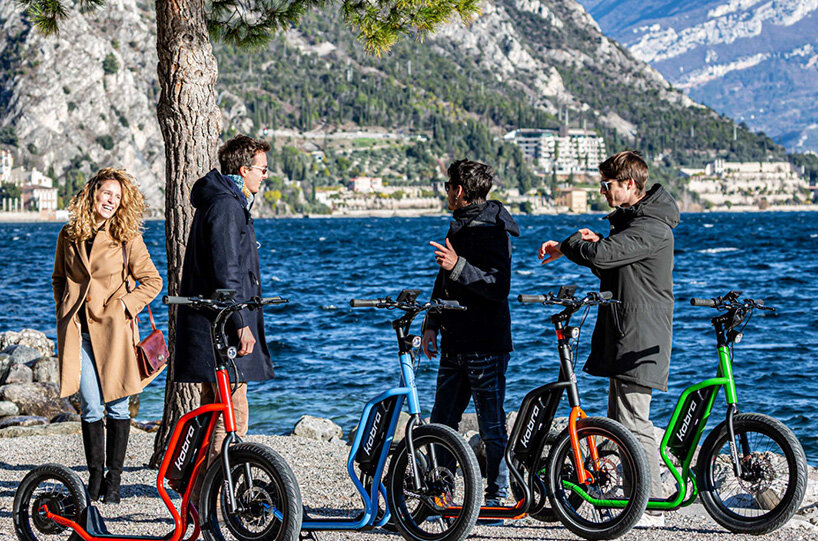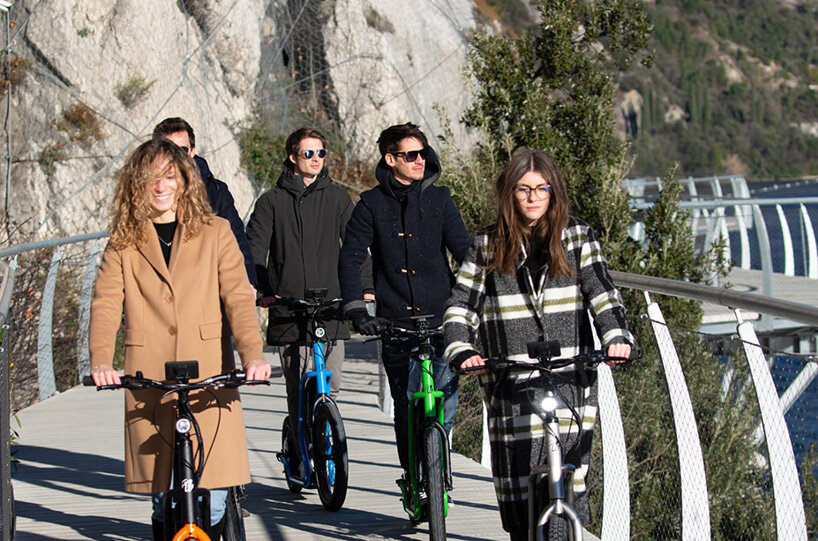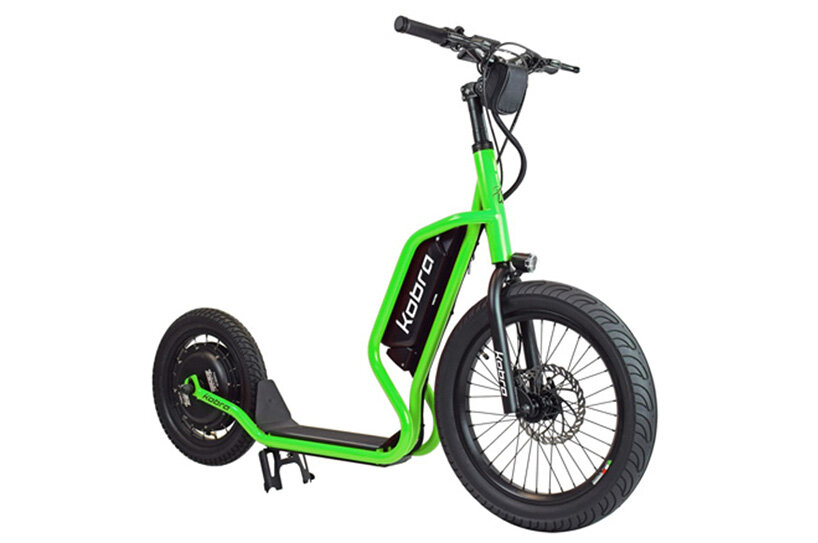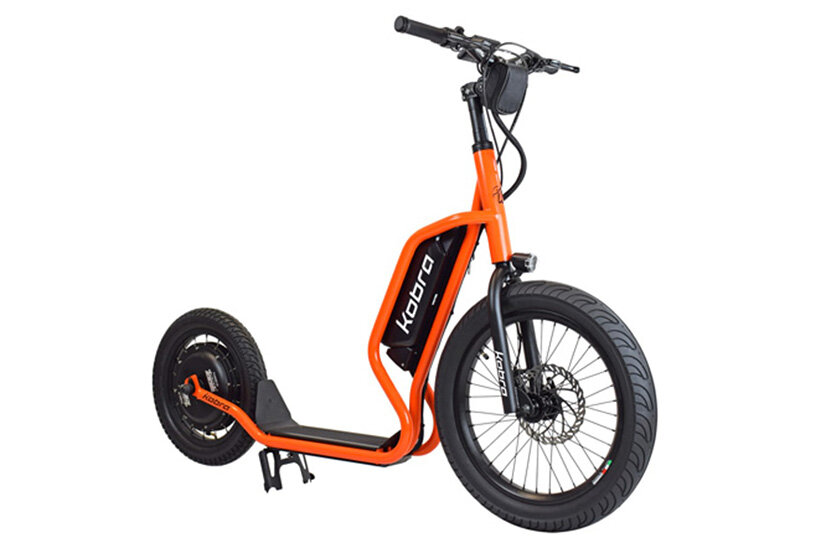 project info:
name: kobra smart & kobra climber
company: kobra
price: €2,170  smart, €2,480 climber
crowdfunding campaign: here
juliana neira I designboom
feb 10, 2021