yuba bikes has electrified its top-selling non-electric cargo bike and has turned it into its most affordable one yet. dubbed the kombi E5, the bike is based on the kombi compact cargo back launched in early 2020, where the team redesigned the frame and components to make a shimano mid-motor equipped e-cargo bike that delivers comfortable, effortless fun for both pilot and passengers alike. all this at a very competitive price-point.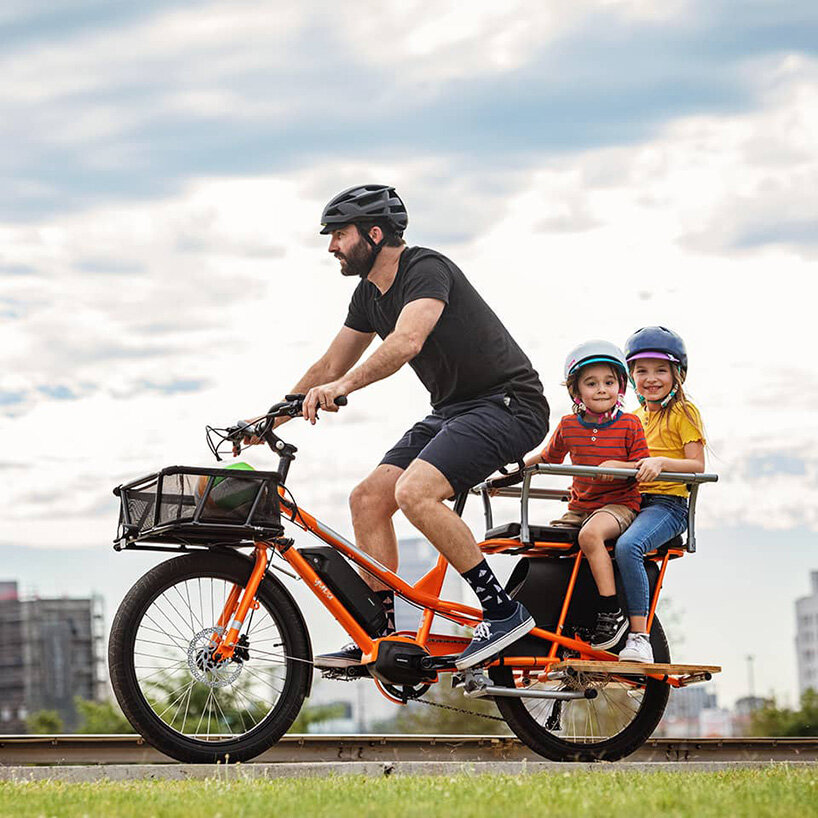 images by yuba bikes
the kombi E5 by yuba bikes is a compact long tail cargo bike designed principally for flat terrain riding. it is powered by shimano's lightest e-bike system: steps E5000 motor together with a 418 kWh battery. powerful braking is also available with the shimano alivio hydraulic disc brakes that work in all conditions.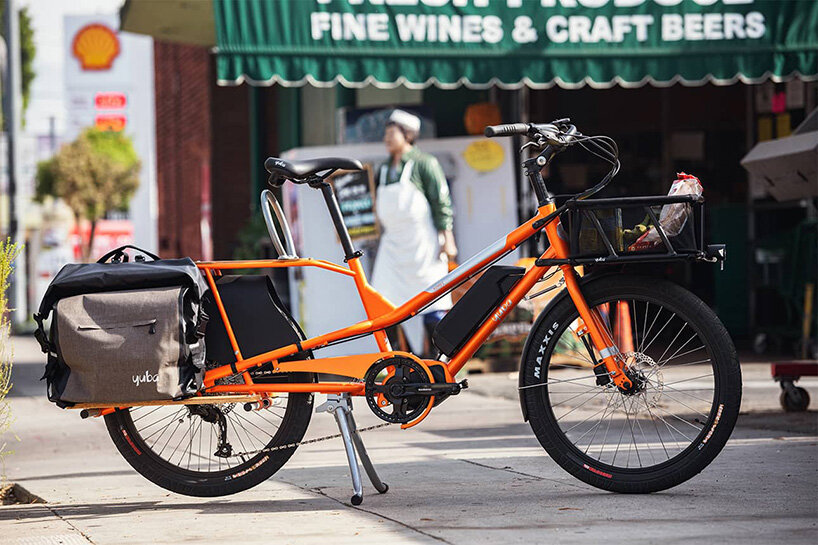 'the heart of this high-tech bike is the in-house designed chromoly frame with yuba's proven stay steady technology, that is stable, sturdy and built to last,' reads yuba bikes' webpage. 'you'll likely be riding it more than you use your car – and doing your part for a cleaner, healthier planet! load it up with 200kg or 440lbs, personalize your ride with a great range of add-ons for hauling the kids, or gear, or for the daily ride to work – then surprise everyone by parking it vertically to save space! you can cut corners on a ride because we didn't cut any corners in design.'