short-distance travel has been capturing the attention of creatives around the world who have created vehicles that fuse cars with bikes with electric traction. first we reported on a 4-wheel electric bicycle with car-like functions and comfort, and now we present you with LEF, a three-wheeled e-bike for one passenger created by netherlands-based EV mobility.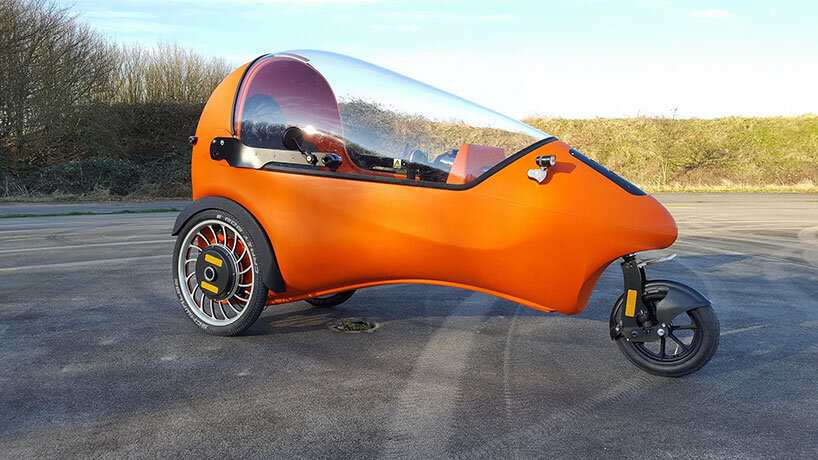 images by EV mobility
the LEF by EV mobility is 100% electrically powered (no cycling required) and features a cocoon-like structure covered by a unique movable windshield that ensures users are weather-protected. the range is approximately 30 kilometers per 10Ah battery, and it has a maximum capacity of 3 batteries which could result in about 90 km. its speed is limited to a maximum of 25 km/h, following legal regulations.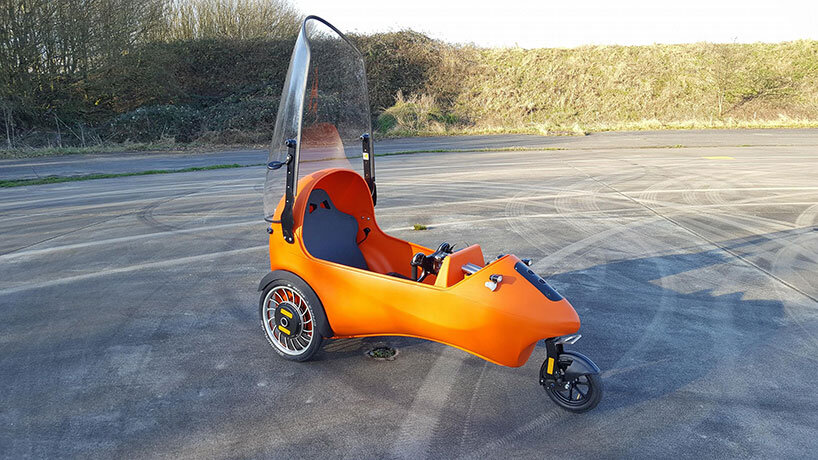 the LEV has been created in order to be a sustainable and fast vehicle for short distances. the tub is made of recyclable polyethylene and no lacquer was used whatsoever. a digital display shows the speed, battery status, and kilometers driven. its retractable handlebars not only make it easy to get in and out, but also allows users to control their own steering distance. behind the tilting back of the seat, users can find enough space to fit a 50-liter bag, groceries and other objects.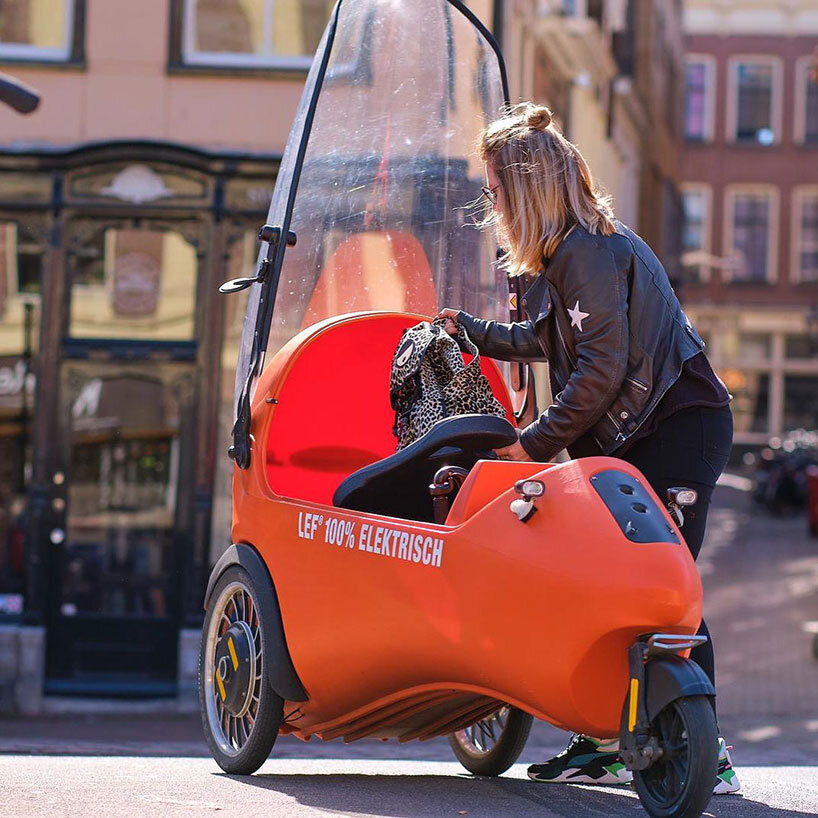 last, LEV can be charged anywhere thanks to its 220V socket, meaning no charging station or special facility is required. currently you can either buy it or rent it if you are in the netherlands. price ranges from €3,100 to €4,380 to acquire one; but if you want to rent it, it has a €25 daily cost with a €500 deposit.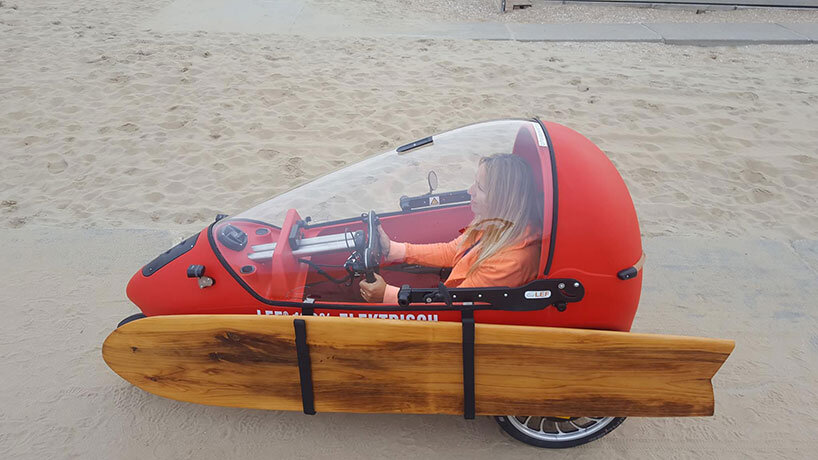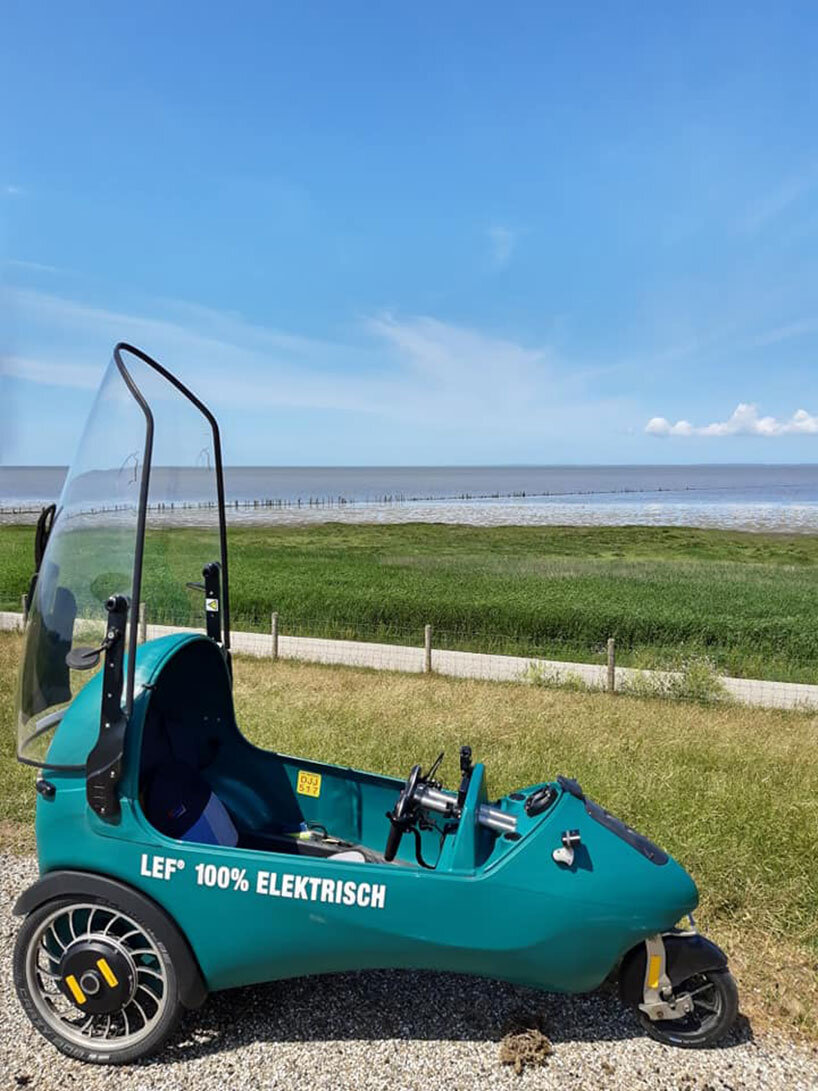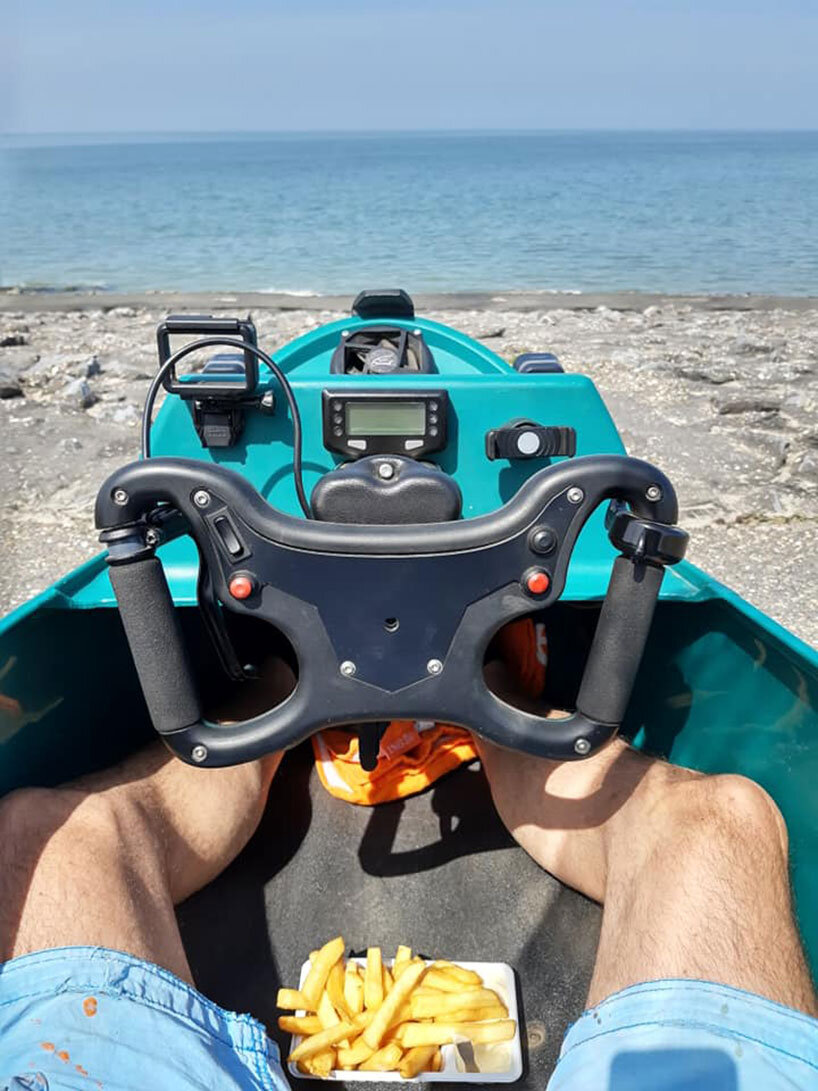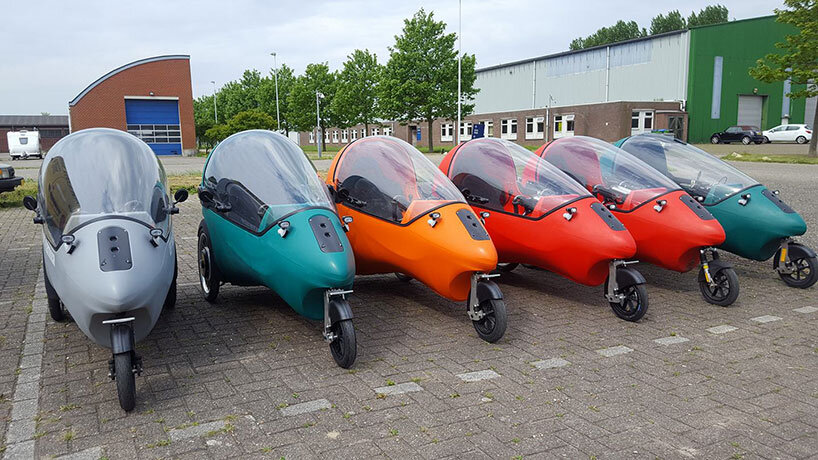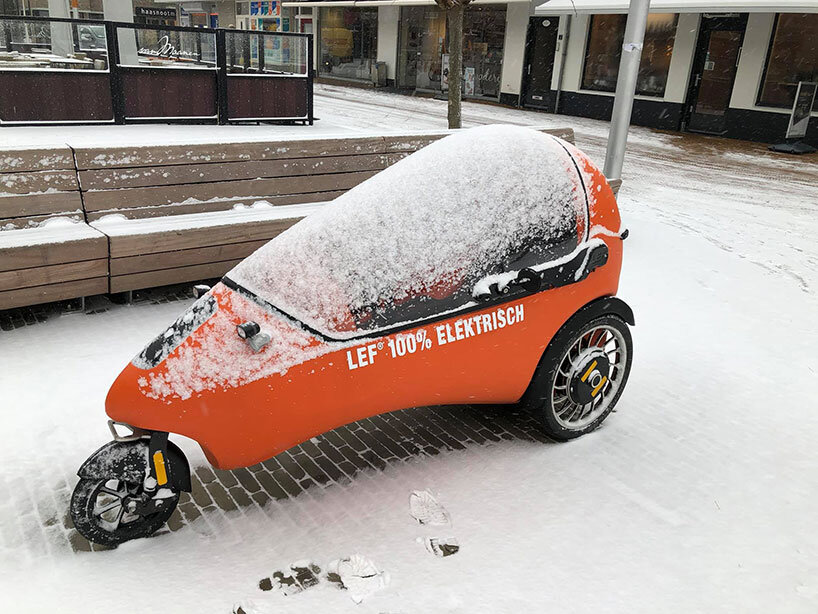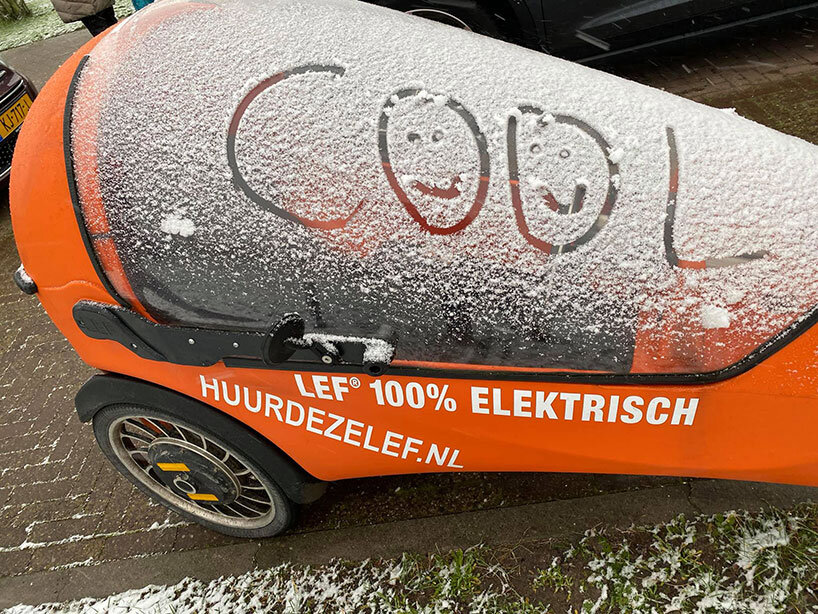 project info:
name: LEV
company: EV mobility
design: erik vegt and dave goudeket
price: from €3,100 to €4,380
juliana neira I designboom
jan 27, 2021