Xiaomi's partner, Segway-Ninebot has launched its latest self-balancing electric scooter for the global market.  The product dubbed Ninebot S MAX is similar to the Ninebot Self-balancing Scooter MAX Sports version which was launched in China last year.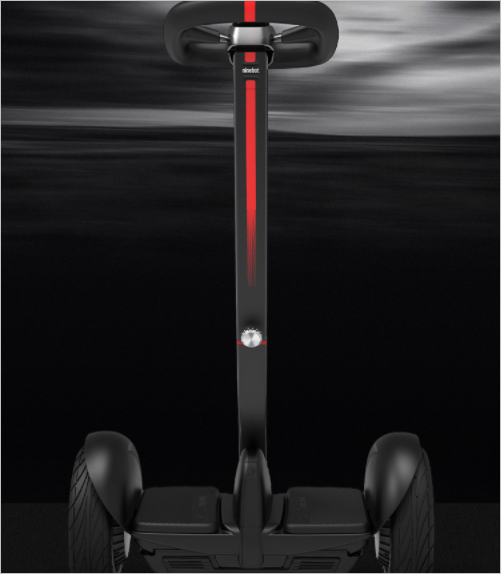 Just like the Chinese version, this international version is designed for use as a single unit or attached to the GoKart Pro/Lamborghini edition that was also launched on Indiegogo last year. The new self-balancing scooter offers three ways of usage – as a standalone, with the handlebar and attached to the GoKart.
The Max sports version is the most powerful scooter from Ninebot so far. It offers a maximum speed of up to 20km/h and a range of 38km when used as a standalone scooter. While when attached to the Gokart, it achieves a boosted high-speed of 37km/h while the range is reduced to 25km which is still impressive.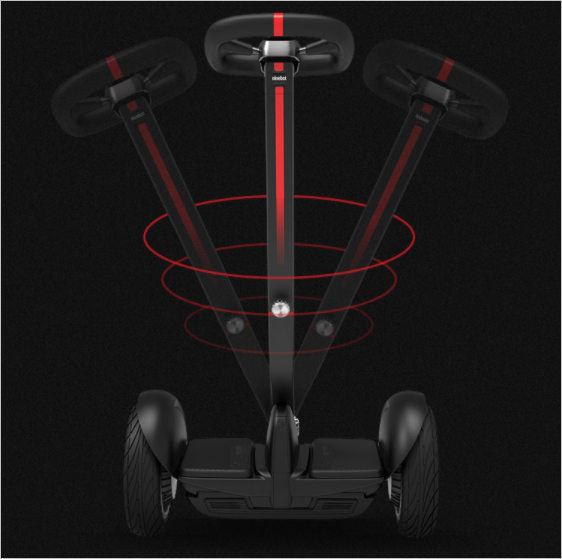 The Ninebot S Max is significantly bigger than the previous-gen self-balancing scooter. It also brings support for a handlebar just like the original Segway scooters sold in the US. The handlebar not only provides support but makes steering the e-scooter easier. It is shaped like a racing car steering wheel and there is equally a display on top which shows the traveling speed. The height of the handlebar is adjustable from 1.3m to 1.8m to suit the height of different users.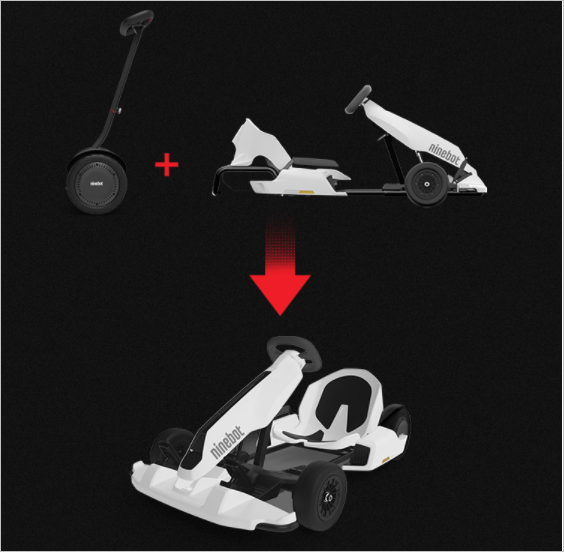 The Ninebot S Max has a net weight of 22.8kg. It is equipped with Ninebot's Leansteer control technology. The sensitivity of the steering stick is as high as 0.01 seconds and it can be controlled as smoothly as an arm makes a finger. The scooter also automatically maintains the balance of the body when it detects that a person is standing, allowing you to get on the car as simple as stepping up, and you can easily control it with a little adaptation. This feature was first introduced on the Ninebot Nano Self-balancing scooter launched in May 2020.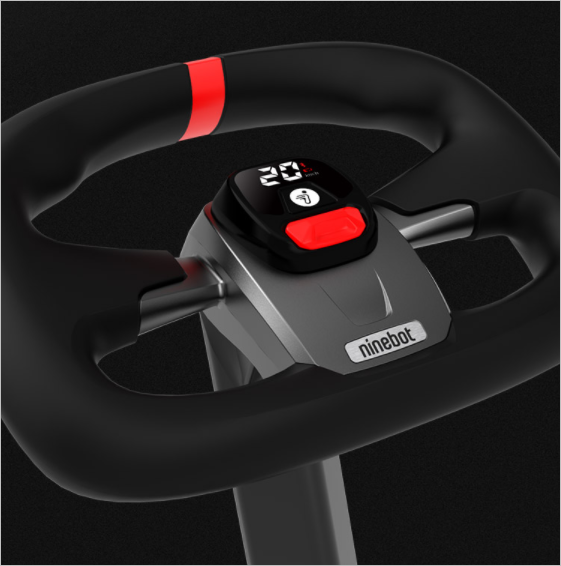 It also has the same thoughtful 15-fold safety technology as the Ninebot Nano ranging from standing on the scooter to moving forward, steering, stopping the scooter as well as charging.
You can back the Ninebot S MAX self-balancing e-Scooter on Indiegogo with a starting price of $849.
UP NEXT: Chip Battle: Snapdragon 870 5G vs Dimensity 1200, which flagship killer chipset is better?
ALWAYS BE THE FIRST TO KNOW – FOLLOW US!