Carlin is the first team to commit to entering the fledgling electric scooter championship eSkootr, which is backed by ex-Formula 1 drivers Alex Wurz and Lucas di Grassi.
Billed as the "world's first micromobility motorsport series", eSkootr will race in major cities across the world and use machinery designed and built by Williams Advanced Engineering.
It is aimed at making motorsport more accessible and affordable and will promote the "cost, convenience and sustainability benefits of micromobility".
Founded by a group led by former A1 GP Team Lebanon driver Khalil Beschir last July, eSkootr will hold its first competitive events later in 2021.
Carlin, best known for its widespread junior single-seater programmes in addition to its recent expansion into IndyCar, is the first of 10 teams to sign up.
It will run three riders, yet to be announced, before conducting a pre-season testing programme in early summer.
Team principal Trevor Carlin said: "When we first heard about eSC we were really intrigued to learn more.
"As a race team and a business, we're always interested in exploring the possibilities of new series, particularly those which look to break the mould and pioneer new technologies.
"We began to evaluate eSC's potential – and we very quickly understood what opportunities it offered.
"What really appeals to us about eSC is its affordability and accessibility.
"It really takes a new approach in terms of racing, technology and the overlap into real-life mobility."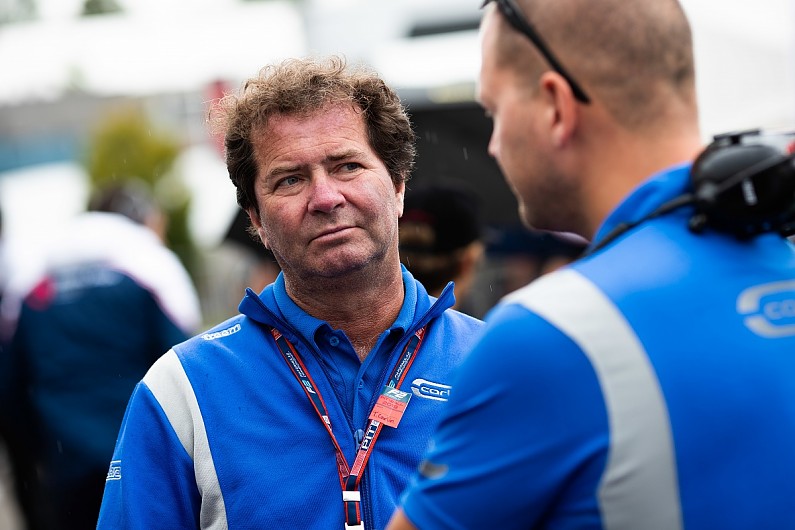 The team, which has run the likes of Sebastian Vettel, Daniel Ricciardo and Lando Norris in junior categories, says it is already evaluating riders and will take delivery of three eSkootr machines in the coming months.
Audi Formula E driver di Grassi, officially listed as a sustainability ambassador for eSkootr, said: "Carlin is one of the most serious and prestigious names in international motorsport, so I'm really pleased that they'll be joining eSC as a team entrant.
"I think they'll be just as successful on two wheels as they have been on four.
"I raced against Carlin – in British Formula 3, back in 2004 – so I already know Trevor quite well, and their involvement further demonstrates how serious we are as a championship.
"We've now filled the first of our 10 team slots, and we're talking to a diverse number of other operations – so we're moving fast and showing the benefits of diversifying into micromobility sports."
Beschir added: "We're delighted that an organisation of the prestige and success of Carlin has chosen to partner with us in the eSkootr Championship.
"It shows how seriously we're already being taken, and it's a real validation of what we're doing.
"We began talking with Trevor last year, and it quickly became apparent that he really understood and embraced the concept; he could see how his operation could become a part of it.
"As well as working with Carlin to supply them with eSkootrs and equipment, we're undertaking final chassis prototype trials and talking to a number of other international teams."