in the development of a conceptual electric scooter 'moovo,' designer iago valiño moreira looks to the contemporary language of dyson products. while the classic dyson language saw bold color contrasts and machine-like detailing, the newest strategy is simplified, sleek, and monochromatic. while dyson is not officially involved in the concept, the designer reinterprets these aesthetic, characteristic elements.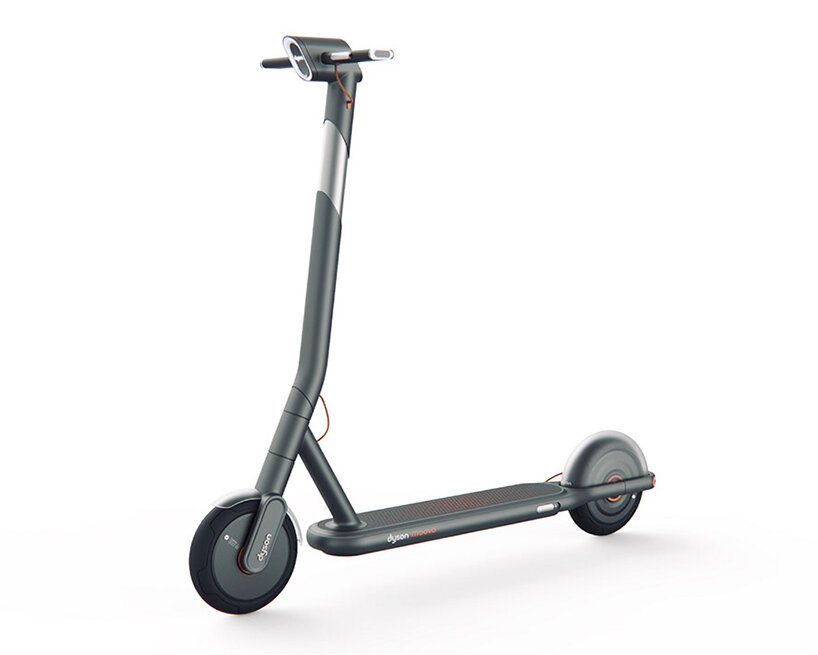 presenting the conceptual 'dyson moovo' electric scooter, iago valiño moreira demonstrates its formal influence along with the forward-thinking elements. anti-slip handlebars in micro-perforated rubber hosts the central processing unit (CPU) and are capped with a screen from which the rider can visualize their trip data. the scooter can adapt to its user with height adjustments, demarcated with a contrasting orange slider. this orange detailing continues across the otherwise grey, brushed finished with a graphic, anti-slip surface along the deck.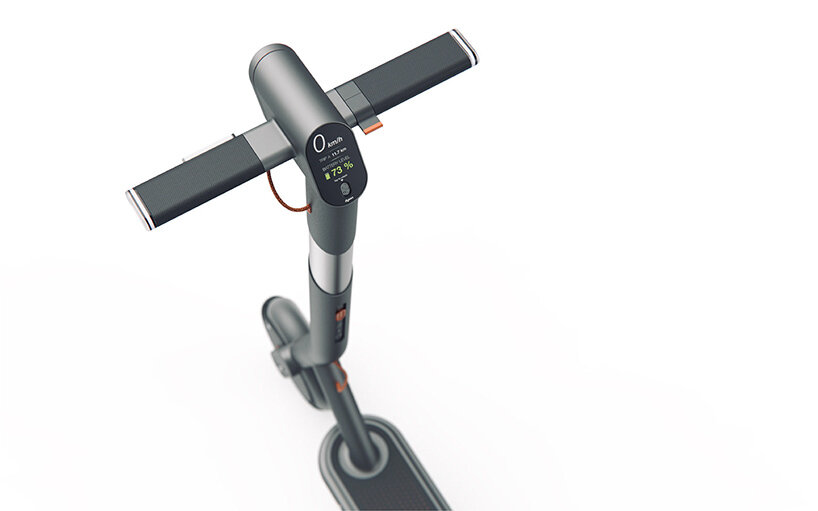 the product designer visualizes the dyson moovo scooter with influence from such dyson products as the minimalist air purifiers, heaters and cooling fans. while the soft, filleted edges and airbrushed finished recall the classic dyson product language, the electric scooter is integrated with contemporary digital features that keep the user in mind. fingerprint recognition allows the user to unlock the device, while a throttle is easily accessible with the thumb. the handlebars are further integrated with turning lights while the wheels feature LED lighting to increase visibility.