for the past years, mercedes-benz has been developing sustainable concepts for many aspects of mobility, including its fully-electric EQ family. now, the time has come for the german automotive manufacturer to unveil its own electric scooter, bringing to the market an emission-free solution for short journeys. dubbed the mercedes-benz eScooter, this new vehicle has been designed with longevity in mind, and uses high-quality components and materials that enable a mileage of over 5,000 kilometers.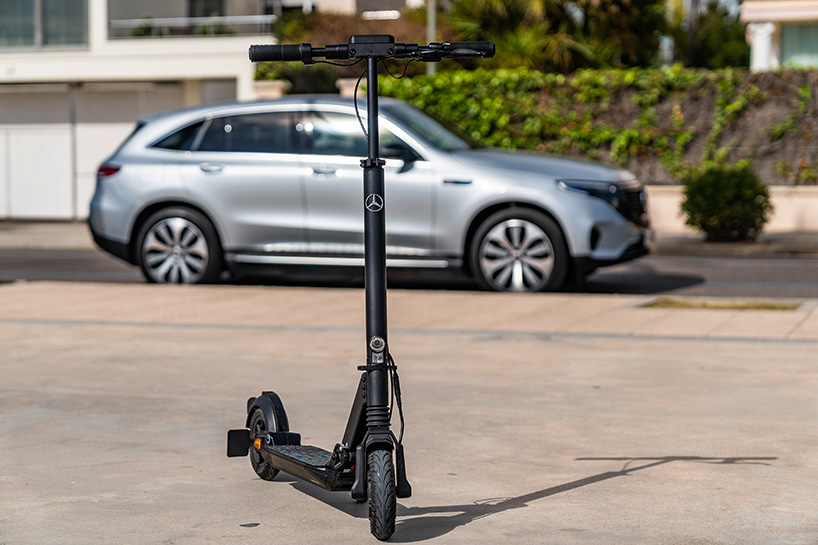 all images © mercedes-benz AG
launched in collaboration with swiss micro mobility specialists micro mobility systems AG, the mercedes-benz eScooter is stylish, strong and convenient. featuring an electric motor with a maximum 500 W power, the scooter quickly accelerates to the 20 km/h permitted in germany while the 7.8 Ah battery gives a range of up to 25 kilometers, ensuring that users can travel with speed and agility in comfort and security. the kickboard is wide and has a non-slip coating, with plenty of space for both feet. the eScooter has front and rear suspension and is fitted with 20 cm diameter rubber wheels that effortlessly handle uneven surfaces like cobblestones.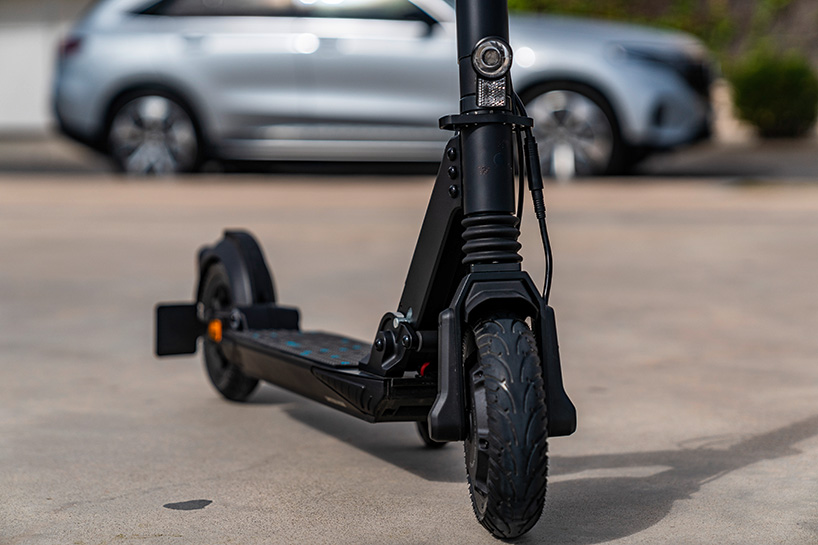 the retractable steering column is smoothly adjustable to the rider's height. the ergonomically shaped handlebar features an accelerator on the right and brake on the left, plus an integrated bell. the centrally-mounted display shows the speed, battery level and riding mode at a glance. for braking, the eScooter has a rear drum brake and a foot brake on the protective plate. the front and rear lights are suitable for use in road traffic, along with the side reflectors make it possible to ride any time, even in the dark.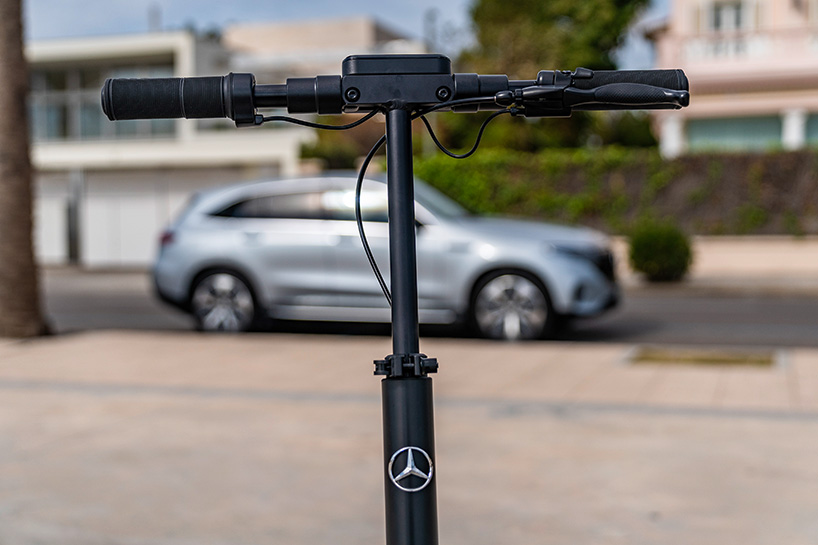 once the user has finished using the mercedes-benz eScooter, the vehicle can be folded using a mechanism operated with just a press of the foot. the handlebars also fold down for convenient transportation before riding those last few miles. this means that it will fit into even a small trunk and can be taken easily on any type of public transportation, as additional bonus with its light weight of around 13.5 kg.
connectivity via the micro app gives users additional features like information on speed, distance, travel time and battery charge status.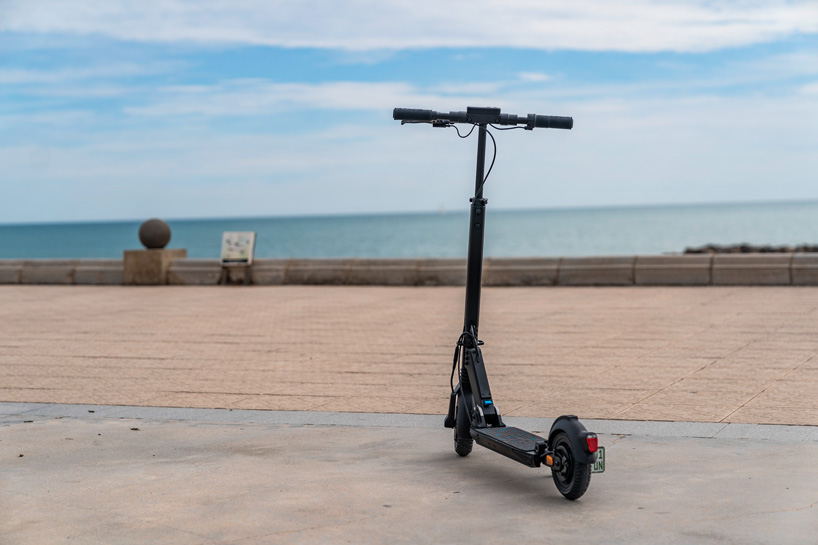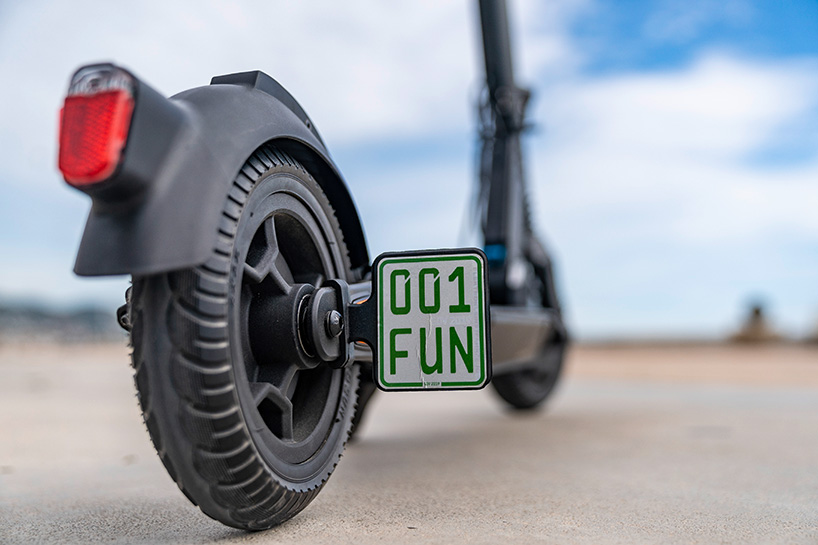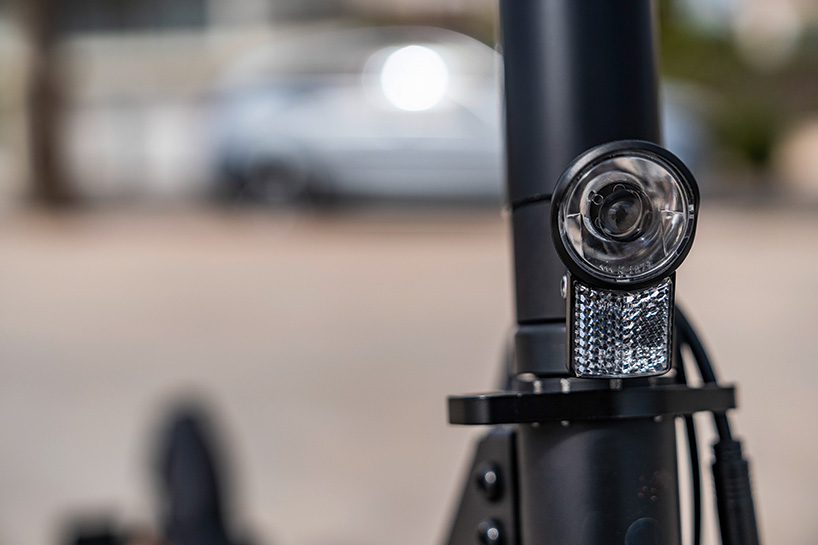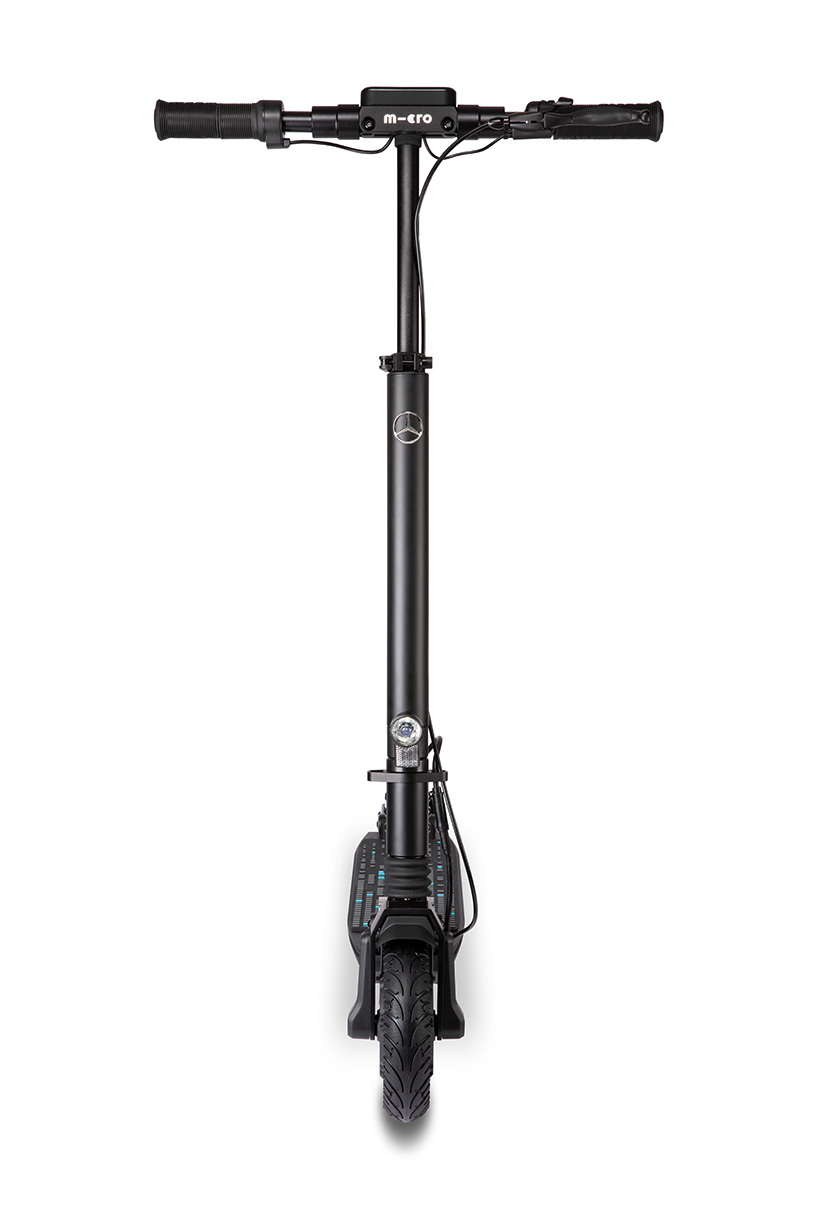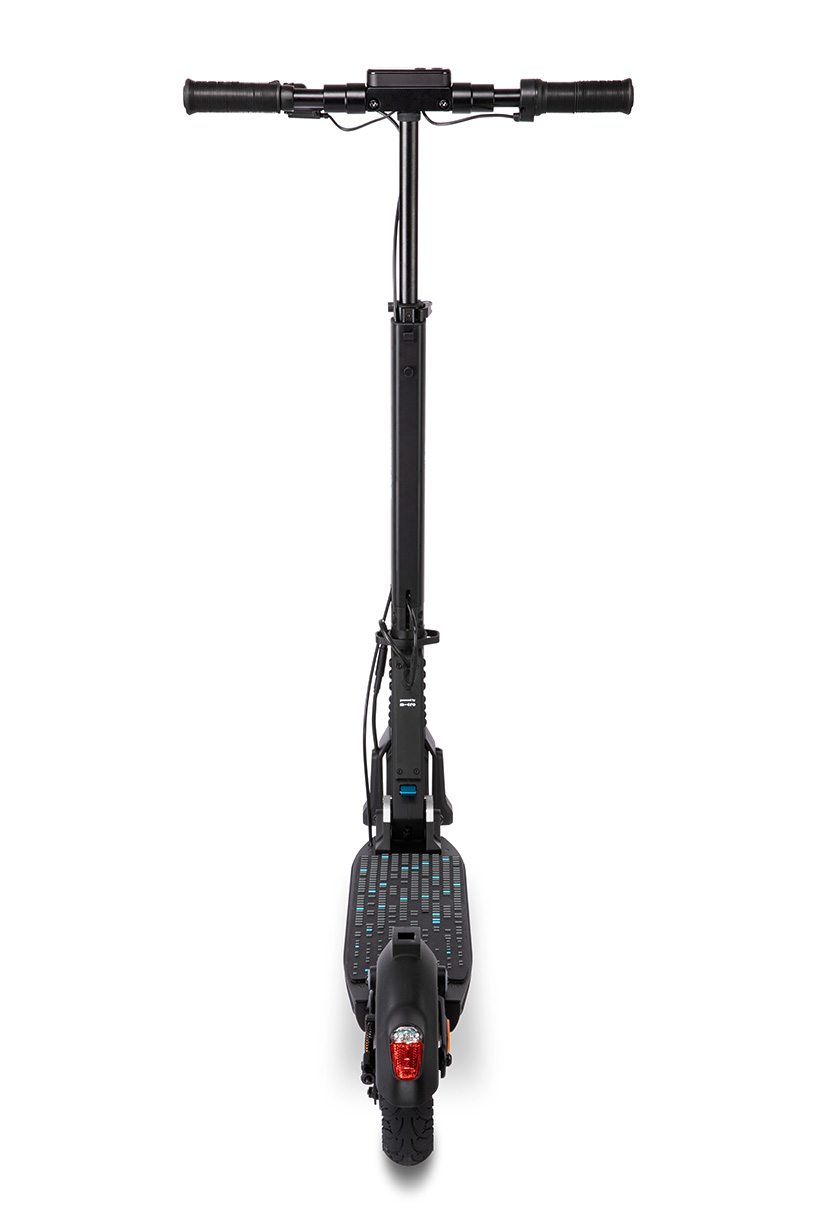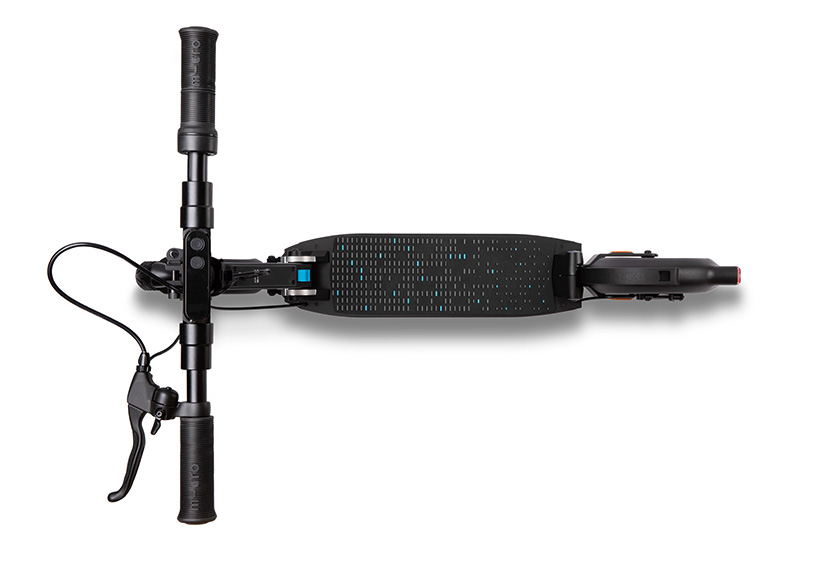 project info
name: eScooter
company: mercedes-benz
type: electric scooter
weight: approx. 13.5 kg
dimensions: length: 980 mm; height: 1096 mm; width: 145 mm
folded dimensions: length: 928 mm; height: 340 mm; width: 145 mm
engine power: nominal 250 watt, peak 500 watt
battery: 7.8 ah, 280 wh, lg cells
range: approx. 25 km
max. speed: 20 km/h
charging time: 3-3.5 h
tire size: front 200 mm, rear 200 mm
brakes: 3 (1 front and 2 rear)
lights: front and rear
suspension: front and rear
display: yes
approved for road use: yes
juliana neira I designboom
oct 05, 2020