Indian tech and fast-rising startup, Smartron has just launched its Tbike Flex, an e-bike and cargo delivery platform for medium-range deliveries and connectivity. It is 'powered by tronX' and has several impressive features that will endear it to logistics, food delivery, and e-commerce companies. It offers many customized fleet and rider management features with seamless integration into the existing IT systems which will facilitate real-time decision making for greater effectiveness of businesses, according to a statement by the company.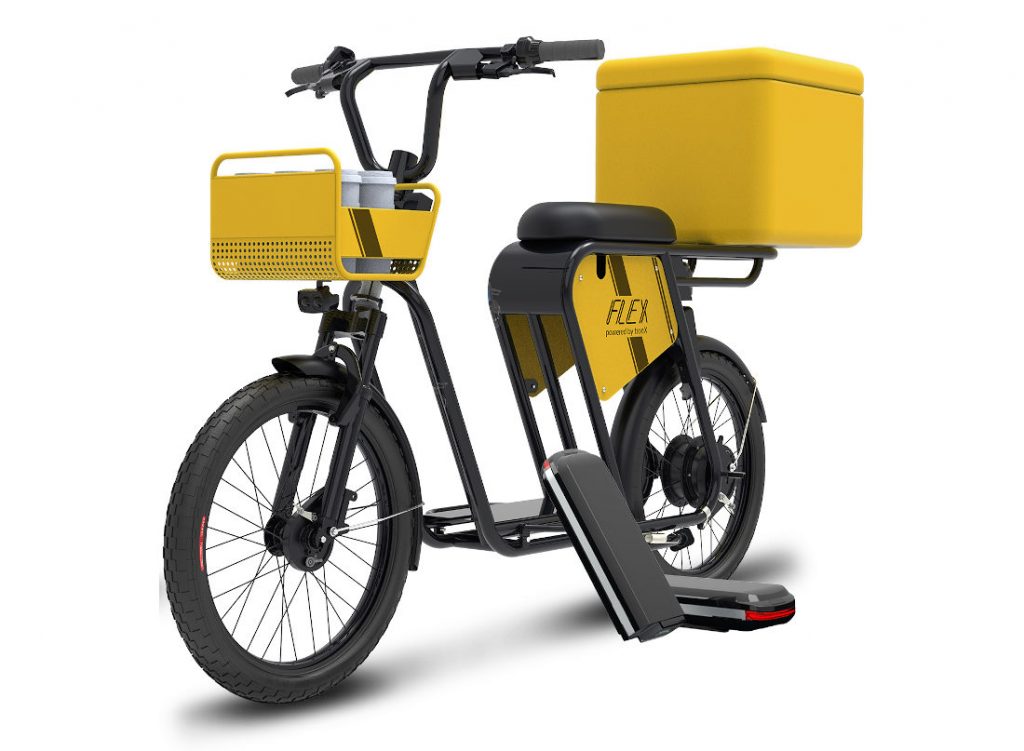 The Tbike Flex is a mix between a cargo bike with futuristic electric, AI, and the company's niche IoT technologies. Its tailor-made specs interface excellently into a bike capable of carrying medium loads up to 40kg in a 120km radius around the city, coupled with the sublime versatility in moving even in dense traffic and minimal parking footprint.
The cargo-carrying container is designed to be flexible and can be adjusted to fit the operator's requirement.
The Tbike Flex has a top speed of 25kmph and has a range up to 120 km per charge. City regulations currently do not require rider license and vehicle registration, making it accessible to more persons.
It has high-density swappable battery packs with a lifecycle in the region of 150,000 km.
Data security and fidelity are achieved through the tronX platform, while the overall design makes it well suited for long intra-city rides, greatly reducing both transportation and maintenance costs while also significantly reducing the carbon footprint.
The Smartron tbike flex sells from Rs. 40,000 (~$548) and is currently undergoing pilot testing in India and Mexico, as well as a few other countries in Latin America. Service and after-sales service are already slated to be available across various cities in India through Smartron's tcare platform.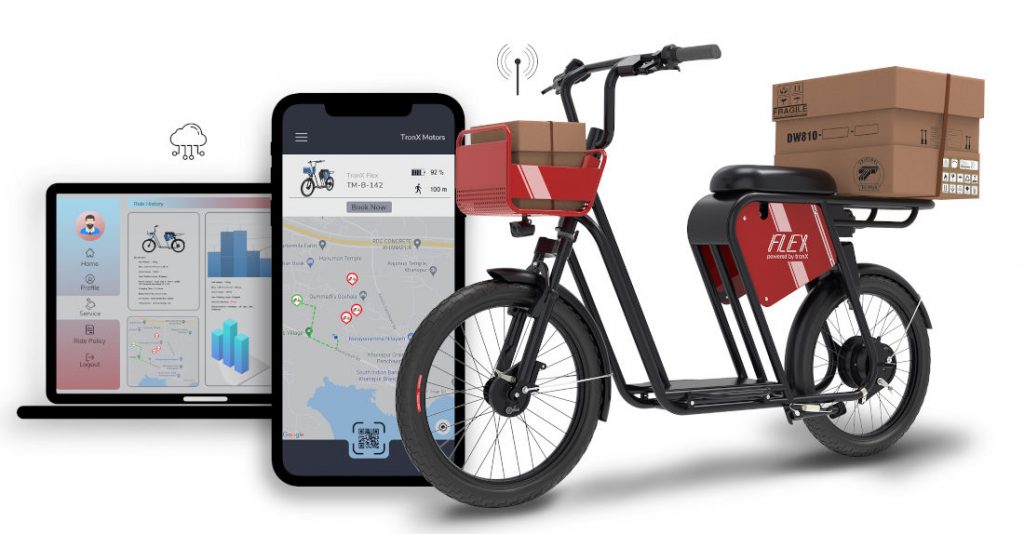 According to Mahesh Lingareddy, Smartron's Founder, and Chairman, the Tbike Flex is an ideal cargo delivery platform that is set to provide quick and timely delivery of goods, in a smart and intelligent system. The features of Tbike Flex allow it to gain real-time insights on the operations of fleets seamlessly.
UP NEXT: LG aims at using transparent OLED displays as 'invisible' bedroom TVs
ALWAYS BE THE FIRST TO KNOW – FOLLOW US!